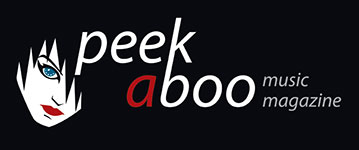 like this article review
---
PRONOISE
Ten albums that changed my life!
Article
Dark Electro
28/06/2015, Britta Tabrit
---
Welcome to our new item in which we ask artists to come up with ten records that changed their life. We're not satisfied with a list only, the artist also has to tell us why it changed his life.
This time on our virtual couch: Javi Andreu (aka Fête Triste), Guitar player from the band PRONOISE, Spain.
My favorite albums are those that meant discovery and fascination about something new; records which I have kept always near in different times; this is my criteria, rather than a strict musical quality view. Here are some of those:
The Cult – Dreamtime
One of the first albums I fully listened to, and the first related to post-punk. I was fascinated by the style, I had never heard something like it before, that power and sound in guitars and ambiences. It is still my favorite post-punk album and one of my main influences.
Pixies – Bossanova
It marked me as a teenager. It has walked with me as a kind of soundtrack in the film of my life.
The Cure – Disintegration
It's difficult to choose just one album by The Cure, but I think this is the one I have in highest regard, the one I see as more complete and it is also the one I've listened to the most. Simply beautiful.
713avo Amor – A veces el dolor:
The record which broke my musical schemes the most ever. And they're from Spain. Poetry with noise as music, highly original, pleasing and heartbreaking at the same time.
Jane's Addiction – Ritual de lo habitual
This is the band that most identified my close friends in the 90s. Did you like Jane's Addiction? You were in. You were one of us. A masterpiece by a superb band.
Fields of the Nephilim – The Nephilim
It takes you to unique sonic landscapes through its guitar arpeggios and melancholic melodies. One of the bands, for me, that displays more shades and feelings in its songs. I've also been hooked to this one for years.
The Chameleons – What does anything mean? Basically
For me a very less known band than it deserved. With the quality to be a top act, it's a mystery why they didn't become more well-known. For me this is their best album because of its oneiric ambiences and its precious melodies.
Sonic Youth – Goo
Another scheme-breaking one, which fascinated me with the concept of using noise as an instrument to create melody. I have a special care for this album, because I also had the VHS videos and saw them in a loop to almost madness.
Vírgenes Adolescentes – Vírgenes Adolescentes
One more from a Spanish band which revolutionized our teenagers little world. We kept making covers of all of this album's tracks in the rehearsal room of one of my first bands, where I played bass guitar. I've always been fascinated by this guy's basslines.
White Zombie – L.A. Sexorcisto Devil Music Vol. I
It caused a great impact on me, since they were proposing a new kind of rock. Thrash metal bases with industrial elements, B-movies samples and totally original and colorful esthetics.
https://www.facebook.com/PronoiseOficial?fref=ts
Britta Tabrit
28/06/2015
---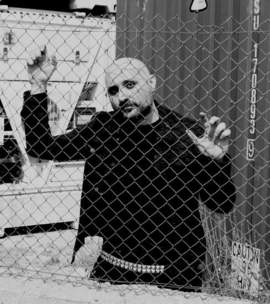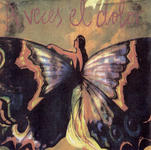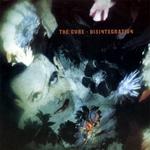 ---