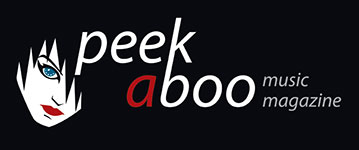 like this cinema review
---
PIERRE MOREL
The Gunman
Movie
•
Cinema
Action
[76/100]

Belga Films
28/06/2015, Didier BECU
---
Just as Cannon Films did in the 80's, it seems like Europa Corp (Luc Besson's film company) has found the same golden formula to let forgotten actors rise as action heroes. After Liam Neeson and Kevin Costner, it looks like Sean Penn is the next. Penn is still an icon these days, but not the kind of actor for a blockbuster hit. Fortunately, he is a great performer and it is also thanks to him that The Gunman gets above the level of mediocrity.
The director is Pierre Morel and if you know that he's the man who did the first Taken and was also involved in The Transporter-franchise then you immediately know that action is the key word. It is based on the novel The Prone Gunman by Jean-Pierre Manchette, nevertheless The Gunman is an action movie of the purest kind. The story began eight years ago when Jim Terrier (Sean Penn) had to murder the Congolese minister of Mining. The man knows that this means a definite farewell to his sweetheart Annie (Jasmine Trinca), but he consoles himself with the thought that with this act he is saving the country from the abyss. Years later, Jim discovers that he is tricked by his partner (Javier Badem) because he had a crush on his beautiful girlfriend. Just at the moment that Terrier wants revenge, he discovers that his former company wants to kill him so they can erase all traces that indicate that the multinational is involved in a dirty scandal.
The intrigues are quite complicated and not always good explained, but so what? In the end you get a message that most multinationals that dig minerals are not to be trusted, but the reason why you're at the movies (at least for this picture anyway) is just to see some big action. And you get that! The film is set in various colorful locations (Congo, Barcelona, ​​London) and the fists (or weapons) are never silent. After two hours, you may have the feeling that this is nothing more than a Jason Statham-vehicle, but this brainless entertainment remains one of the better kind. Wondering what Sean Penn thinks of that!
Didier BECU
28/06/2015
---
Net zoals Cannon het in de jaren 80 deed, lijkt ook Europacorp (het filmbedrijf van Luc Besson) dezelfde gouden formule te hebben gevonden door acteurs die een beetje in de vergeethoek zijn geraakt opnieuw als actiehelden te doen verrijzen. Na Liam Neeson en Kevin Costner is hun oog op Sean Penn gevallen. Anno 2015 is Penn nog wel een icoon, maar toch niet het soort acteur dat zalen doet vollopen. Gelukkig is hij wel een steengoede vertolker en het is dan ook dankzij hem dat The Gunman boven het niveau van de middelmaat raakt.
De regisseur is Pierre Morel en als je weet dat hij de man is van de allereerste Taken en ook betrokken was in de Transporter-franchise dan weet je meteen dat actie het sleutelwoord is. Men baseerde zich wel op de roman The Prone Gunman van Jean-Patrick Manchette (zeg maar de Jef Geeraerts van Frankrijk), desalniettemin is The Gunman een actiefilm van de zuiverste soort. Het verhaal begint acht jaar geleden wanneer Jim Terrier (Sean Penn) de Congolese minister van mijnbouw moet vermoorden. De man weet dat hij daardoor zijn liefje Annie (Jasmine Trinca) niet meer zal terugzien, maar troost zich bij de gedachte dat hij daarmee het land van de afgrond redt. Jaren later ontdekt Jim dat hij er gewoon door zijn partner (Javier Badem) is ingeluisd omdat die gewoon een oogje op zijn knappe vriendin had. Net op het moment dat Terrier de rekening wil vereffenen, ontdekt hij dat zijn vroegere opdrachtgever hem wil ombrengen zodanig dat men alle sporen kan uitwissen die erop wijzen dat de multinational in een vuil schandaal is betrokken.
De intriges zijn vrij ingewikkeld en worden niet altijd even goed uitgelegd, maar wat zou het? Op het einde ramt men je wel een boodschap in de strot dat de meeste multinationals die naar delfstoffen graven niet te vertrouwen zijn, toch is de reden waarom je in de bioscoop zit (ten minste voor deze prent toch) gewoon om een flinke pak actie te zien. En dat krijg je! De film speelt zich op diverse kleurrijke locaties af (Congo, Barcelona, Londen) en de vuisten (of wapens) zwijgen zelden. Na twee uur heb je misschien wel het gevoel dat het in feite niet meer is dan een Jason Statham-vehikel, toch blijft dit hersenloos entertainment van de betere soort. Benieuwd wat Sean Penn daarvan denkt!
Didier BECU
28/06/2015
---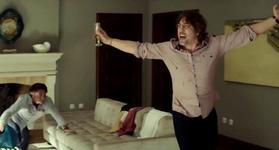 ---