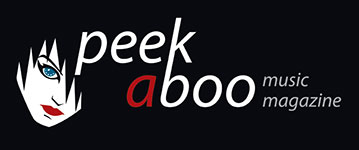 like this cd review
---
HARMORAGE
Psychico Corrosif
Music
•
CD
Hard Rock
•
Heavy Metal
[88/100]

Self-released
09/06/2015, Wim GUILLEMYN
---
A self-release album, sung in French and ideally suited for lovers of classic metal and hardrock like Motorhead, Deep Purple, Metallica, Slayer…
The brothers Chalon and two friends from the neighbouring Lyon, have been workingtogether for ten years. In 2007 they released the debut album 'Berserker'. The rythmsection has made big progression (new bassist in 2007 and a new drummer in 2014) compared to the debut. This renders a fuller and filler sound. It ensures that the songs sound better. Followed by sharp guitar play and pleasant vocals. No real grunts in the vocals, but rusty and dark vocals with here and there a yell. Daniel Chalon proves here that metal, sung in French, suits as well as in English. 'Reveillons Nous!' and 'Le Fer Dans la Plaie' are for example both beasty up-tempo songs. But actually you can almost numerate them all. With elements from Speed, Trash and Rock n Roll you get a nice vintage, but not a stale old, sound. A quieter moment you will find in 'Aurore Boréale'. But don' t expect a ballad, because halfway the song there is firework. A nice song with a beautiful solo at the end.
Fascinating, sharp and a clear production. A very nice acquaintance.
Wim GUILLEMYN
09/06/2015
---
Een release in eigen beheer en ondersteund door Doweet Agency. In het Frans gezongen en uitermate geschikt voor liefhebbers van hardrock en metal à la Motorhead, Deep Purple, Metallica, Slayer etc..
De gebroeders Chalon en twee vrienden uit de buurt van Lyon zijn reeds een tiental jaar bezig. In 2007 kwam hun debuut 'Berserker' uit. De ritmesectie (o.a. een nieuw bassist in 2007 en een nieuwe drummer sedert 2014) heeft een stap voorwaarts gezet tegenover het debuutalbum. Dat zorgt ervoor dat o.a. het geluid voller en steviger klinkt en dat de songs beter tot hun recht komen. Daarbij aansluitend een vinnig gitaarspel en aangename vocals. Geen echte grunts hier, maar een roestige en donkere zangstem met hier en daar een schreeuw. Daniel Chalon bewijst hier trouwens dat metal in het Frans even goed kan klinken als in het Engels. 'Reveillons Nous!' en 'Le Fer Dans la Plaie' zijn bijvoorbeeld allebei beestige uptemponummers. Maar eigenlijk kan ik ze bijna allemaal opnoemen. Elementen uit Speed, Trash en Rock n Roll geven een vintage maar toch geen belegen sound aan de nummers. Een rustiger moment halfweg is weggelegd voor 'Aurore Boréale'. Verwacht geen ballad, want halfweg het nummer schiet alsnog het vuur in de ketel. Wel een heel fijne song met een mooie solo.
Boeiend, scherp en een heldere productie. Heel aangename kennismaking.
Wim GUILLEMYN
09/06/2015
---