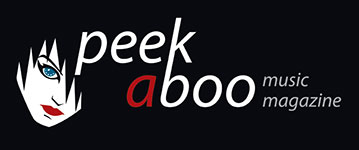 like this tv series review
---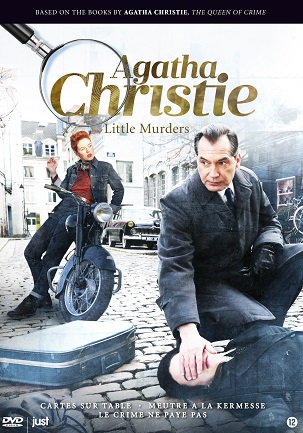 LITTLE MURDERS SEASON 5
Movie
•
TV series
Crime
[60/100]

Just Bridge
08/06/2015, Didier BECU
---
When asked whether Agatha Christie is the best writer or not, we stay silent, fact is that the British lady, who sold worldwide 4 billion books, can say (or something like that) that her work is an inexhaustible source for television and film. You can probably fill countless shelves with releases that are based on her mysteries, and Les Petits Meurtres (also named Little Murders because it is a BBC-production) is in its fifth season. But we must add that it is not really a series, but four TV-movies that last each 90 minutes. Usually we think of Ustinov-classics (Murder On The Orient Express and Death On The Nile) when we talk about successes, but this series, that started in 2009, is also one of the most popular Christie-adaptions. In addition to numerous awards, millions of Frenchmen watched French TV when it was broadcasted. Not really that surprising, because Little Murders can best be compared with the Maigret-series starring Bruno Crémer, or to put it differently: old fashioned, but very good indeed.
Commissioner Jean de Larosière (Antoine Dulery) and his partner Émile Lampion (Marius Colucci) have disappeared after a some years, simply because the two did not want to do it anymore. The makers came up with the great idea to move the stories from the 30s to the 50s and so they could restart. The new trio consists of journalist Alice Avril (Blandine Bella Voir), Commissioner Swan Laurence (Samuel Labarthe) and his secretary Marlene (Elodie Frenck) and proved to be successful, because in their homeland, they collected one award after another.
It 's no surprise that the four stories have a typical " whodunit" structure, yet all the characters (due to the length of the episodes) are fully explored so that the viewer gets a chance to get to know them better. It is indeed something we often miss in recent series (everything must go quickly now , right?) This French crime series isn't innovative, nevertheless, you're watching quality. If it depends on us, the sixth season may soon come out. This DVD box is released by Just Bridge.
Didier BECU
08/06/2015
---
Op de vraag of Agatha Christie de allerbeste schrijfster is of niet, zullen we maar niet antwoorden, feit is wel dat de Britse dame, die wereldwijd 4 miljard boeken verkocht, kan zeggen (of zoiets toch) dat haar werken een onuitputtelijke bron voor televisie en film zijn. Je kan wellicht kasten vullen met releases die op haar mysteries gebaseerd zijn, en ook Les Petits Meurtres (bij Just Bridge gemakshalve Little Murders genoemd, en ook natuurlijk omdat het uit de BBC-stal komt) hoort daar bij. Deze Franse reeks is ondertussen al aan zijn vijfde seizoen bezig. Wel moeten we er meteen aan toe voegen dat het niet echt om een serie gaat, maar gewoon om 4 televisiefilms die elk zo'n 90 minuten duren. Meestal denken we aan de Ustinov-klassiekers (Murder On The Orient Express of Death On The Nile) als we het over successen hebben, maar ook deze reeks, die in 2009 startt, behoort tot één van de populairste Christie-bewerkingen. Naast talloze prijzen, keken er miljoenen Fransen naar A2. Echt verwonderlijk is dat niet, want Little Murders kan worden vergeleken met de Maigret-reeksen met Bruno Crémer in de hoofdrol, of om het anders te stellen: ouderwets, maar wel oerdegelijk.
Commissaris Jean Larosière (Antoine Duléry) en zijn partner Émile Lampion (Marius Colucci) zijn ondertussen na een paar jaargangen uit de serie verdwenen, gewoon omdat de twee er geen zin meer in hadden. De makers kwamen dan maar met het leuke idee om de reeks van de jaren 30 naar de jaren 50 te verplaatsen waardoor men meteen met een nieuwe lei kon beginnen. De introductie van een nieuw trio, dat bestaat uit journaliste Alice Avril (Blandine Bellavoir), commissaris Swan Laurence (Samuel Labarthe) en diens secretaresse Marlène (Élodie Frenck), bleek geslaagd te zijn, want in hun thuisland verzamelden ze de ene prijs na de andere.
Het zal niemand verbazen dat de vier verhalen een typische "whodunnit-structuur" hebben, toch worden alle personages (dankzij de lengte van de afleveringen) voldoende uitgediept zodat de kijker de kans krijgt om ze wat beter te leren kennen. Het is inderdaad iets wat we vaak in recente series missen (alles moet nu eenmaal vlug gaan, niet?) Je kan wel niet beweren dat deze Franse misdaadserie innoverend is, desalniettemin heb je nooit het gevoel dat je naar een afdankertje zit te kijken dat dient om de namiddagprogrammering van de televisiezenders te vullen. Alles is uiterst verzorgd en de reclamejongens pronken wel graag met de Mad Men-vergelijking als men het over de decors heeft, hun ongelijk geven kan je niet! Als het van ons afhangt mag dat zesde seizoen gauw komen.
Deze dvd-box is uitgebracht door Just Bridge.
Didier BECU
08/06/2015
---