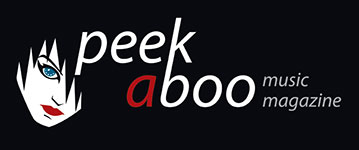 like this movie review
---
MICHAEL ALMEREYDA
Cymbeline
Movie
Action
Remain In Light
05/06/2015, Didier BECU
---
Imagine that you're a producer and that a director walks into your office with the good news that he is keen on turning a classic Shakespeare into a modern action movie, although he wants to retain the original dialogues. How would you react ? Indeed, one could dream about the millions of dollars that Baz Luhrmann gathered with Romeo And Juliet, but it would almost be impossible to repeat that, especially when you know that three years ago Joss Whedon went flat on his face with a similar project (Much Ado About Nothing). Everything changes when the director is Michael Amereyda, just because fifteen years ago he already did a contemporary Hamlet-version with Ethan Hawke. Not that it made him rich, but such a title always looks nice on the resume of an actor and that's possibly why Amereyda found an impressive list of acting talent for Cymberline.
The original play was written by Shakespeare in 1610, and it is one of his last works. All that Almereyda retains from the original is the text. The story by Shakespeare is set in the pre-Christian history of England, but the movie version is moved to the United States, to the environment of motorcycle gangs, and therefore some critics spoke of a quirky version of Sons Of Anarchy. The story is very difficult to follow, and even though many viewers won't do so, it is advisable to see the movie twice. There is not only the almost inaccessible language, you have to swallow so many facts in the beginning of the movie, that many viewers will be lost after ten minutes.
Cymbeline (an impressive Ed Harris) is the leader of the Britons, a motorcycle gang that sells drugs. He sees himself as a king and refuses to pay bribes to the police (the Romans). The result is easy to guess: lots of violence! But Cymbeline has private matters to deal with as well. His marriage with the beautiful (unnamed) queen (Milla Jovovich) isn't going well and his daughter Imogen (Dakota Johnson, daughter of the Miami Vice-star, but since recently famous for 50 Shades Of Grey) brings him worries too. Without his permission she marries Posthumus (Penn Badgley) and this while her father wanted her to marry her half-brother Cloten (Anton Yelchin). Posthumus is ostracized and Imogen is imprisoned.
Cymbeline is far from easy and requires full concentration. If you miss a minute, then that may turn into a disaster if you want to follow the script, and the difficult (dated) language doesn't make it easier. The question remains who will watch it at the end of the day. Does the action fan need a Shakespeare-version and is the Shakespeare-fan waiting for an action movie ? As a cinephile trip Cymbeline is worth it, if only for the great performances. The rest you can fill in yourself...
Didier BECU
05/06/2015
---
Stel, je bent producer en een regisseur wandelt je kantoor binnen met de blijde boodschap dat hij zin heeft om een klassiek Shakespeare-stuk tot een moderne actiefilm om te toveren, weliswaar met behoud van de originele dialogen. Hoe zou je reageren? Je zou inderdaad kunnen dromen over de miljoenen dollars die Baz Luhrmann met Romeo And Juliet verdiende, maar wellicht zal iedere geldschieter toch denken dat zo'n succes niet voor herhaling vatbaar is, vooral als je weet dat drie jaar geleden Joss Whedon plat op zijn bek ging met een gelijksoortig project (Much Ado About Nothing). Alles verandert een beetje als de regisseur in kwestie Michael Amereyda heet, gewoon omdat hij vijftien jaar geleden al eens een Hamlet-versie met Ethan Hawke draaide. Niet dat ze veel geld opbracht, maar zo'n titel oogt steeds mooi op de cv van een acteur en daarom kon Amereyda wellicht op een indrukwekkend rijtje acteertalent rekenen voor Cymberline.

Het oorspronkelijke toneelstuk werd door Shakespeare in 1610 geschreven en het is één van zijn laatste werken. Het enige wat Almereyda uit het origineel behoudt is de tekst. Het verhaal dat zich bij Shakespeare in de voorchristelijke geschiedenis van Engeland afspeelt, wordt in de filmversie naar de Verenigde Staten verplaatst en dan nog wel naar het milieu van motorbendes, waardoor sommige recensenten het in hun schrijfsels over een eigenzinnige versie van Sons Of Anarchy hadden. Het verhaal zelf is bijzonder moeilijk te volgen, en ook al zullen niet veel kijkers het doen, is het toch aan te raden om de film twee keer te bekijken. Er is niet alleen de bijna ontoegankelijke taal, ook krijg je in het begin een resem gegevens in de strot geduwd waardoor meerdere kijkers al na een tiental minuten het noorden zullen kwijt zijn.

Cymbeline (een indrukwekkende Ed Harris) is de leider van de Britons, een motorbende die drugs verhandelt. Hij waant zich koning en weigert nog langer smeergeld aan de politie (de Romans) te betalen. Het gevolg laat zich raden: veel geweld dus! Maar Cymbeline heeft ook privézorgen. Zijn huwelijk met de mooie (naamloze) koningin (Milla Jovovich) loopt allesbehalve zoals het hoort en ook zijn dochter Imogen (Dakota Johnson, dochter van de Miami Vice-ster, maar sinds kort wereldberoemd door 50 Shades Of Grey) baart hem heel wat zorgen. Zonder zijn toestemming is ze getrouwd met Posthumus (Penn Badgley) en dit terwijl hij haar had voorzien voor haar halfbroer Cloten (Anton Yelchin). Posthumus wordt verstoten en Imogen opgesloten.

Cymbeline is, maar dat had je verwacht, een allesbehalve gemakkelijke film, die 90 minuten volle concentratie vraagt. Een minuutje missen is desastreus als je het script wil blijven volgen, en met het moeilijke (totaal verouderde) taalgebruik is dat geen eenvoudige klus. Zo'n film streelt zonder twijfel het ego van de maker (je moet het maar durven!), wel blijft de hamvraag wie er uiteindelijk naar zal kijken. Heeft de actieliefhebber nood aan een Shakespeare-bewerking en zit de Shakespeare-fan te wachten op een actiefilm? Zonder dat we daar maar ook één woord aan toevoegen, kent iedereen het antwoord. Als cinefiele trip is Cymbeline wel de moeite, al was het maar voor de knappe vertolkingen. De rest vul je zelf maar in…
Didier BECU
05/06/2015
---
---