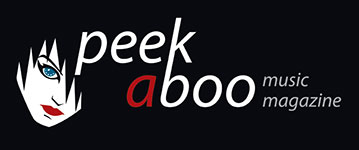 like this movie review
---
LUKAS MOODYSSON
We Are The Best
Movie
Coming Of Age
[74/100]

Wild Bunch
04/06/2015, Didier BECU
---
Thirty years ago the world still had a conscience. Reagan and Brezhnev found it normal to plant down nuclear missiles in our front yard, but the youth had the courage to stick some anti-nuke stickers on its bags. An attitude that gave birth to punk. It did not matter if you could play music or not, as long as it was noisy and let your voice be heard. Sweden was one of the first countries in which punk died in the early 80s. The teenagers of this prosperous country rather listened to the happy synth sounds of The Human League than to the socially critical lyrics by Crass. Even though Bobo (Mira Barkhammar) and Klara (Mira Grosin) are opposites, they are also best friends who continue to believe in the power of punk. The twelve year old girls feel a great shame for their classmates who sell their souls to commercial music. Not only do they listen to contrarian music, they also dress and think that way. The two dream to be able to do their thing on the school stage, but as neither of them can play an instrument, they are sent away. They find a solution by adding Hedvig (Liv Lemoyne) to the project. She is without doubt the most talented musician of the school, but her strict Catholic faith is totally different from the anarchist thinking of Bobo and Klara.
Moodysson has always been an outsider in the Swedish cinema, say a punk who didn't like the imposed rules. His style has some cinema verité influences, yet every film of him is different. This sometimes leads to misunderstandings with the masses and critics (for example A Hole In My Heart, which is terribly undervalued), but nobody can deny that the Swede is one of the best European filmmakers of the last fifteen years. We Are The Best was regarded by many critics as a return to his roots (Fucking Amal, Together and Lilja 4-ever). It is true that the script (that is based on a novel by his wife Coco) not only questions society, we also see teenagers who are looking for their own self. Bobo hates the laws, but when she is alone, she starts wondering whether she will ever have a guy on her side.
We Are The Best is a lovely and accessible Swedish arthouse film from veteran Lukas Moodysson, who is taking us 90 minutes to the world of three young teenagers in 1982, who adore and live punk.
Didier BECU
04/06/2015
---
Dertig jaar geleden had de wereld nog een geweten. Reagan en Brezjnev vonden het wel opportuun om in onze voortuin kernraketten neer te planten, wel had de jeugd de moed om anti-atoombomstickers op z'n tas te plakken (ook al moest Joke stoppen met koken). Tieners durfden zich al eens verzetten en daaruit groeide de punk. Het speelde geen rol of je muziek kon spelen of niet, zo lang je maar kabaal maakte en vooral je stem liet horen. Zweden was één van de eerste landen waar punk al in het begin van de jaren 80 geen toekomst meer had. De tieners van dit welvarende land luisterden liever naar de zorgeloze synthklanken van The Human League dan naar de maatschappijkritische teksten van Crass. Ook al zijn Bobo (Mira Barkhammar) en Klara (Mira Grosin) elkaars tegenpolen, zijn ze tevens hartsvriendinnen die blijven geloven in de kracht van punk. De twaalfjarige meisjes schamen zich dood voor hun klasgenoten die hun ziel aan commerciële muziek verkopen. Ze luisteren niet alleen naar tegendraadse muziek, ze kleden en denken ook zo. De twee dromen ervan om op het schoolpodium hun ding te doen, maar omdat geen van beiden op een instrument kunnen spelen, worden ze van het kastje naar de muur gestuurd. Ze vinden de oplossing door Hedvig (Liv Lemoyne) bij het project te betrekken. Hedvig is zonder twijfel de meest talentvolle muzikant van de school, maar haar streng katholieke geloof staat lijnrecht tegenover de anarchistische levensvisie van Bobo en Klara.

Moodysson is altijd wel een buitenbeentje geweest in de Zweedse cinema, zeg maar een punker die geen rekening wil houden met opgelegde regels. Zijn directe stijl bevat heel wat cinema verité-invloeden, toch is iedere van zijn films anders. Dat resulteert soms in onbegrip bij de grote massa en recensenten (zo is bijv. A Hole In My Heart verschrikkelijk ondergewaardeerd), maar niemand kan er omheen dat de Zweed één van de beste Europese cineasten van de laatste vijftien jaar is. We Are The Best werd door heel wat critici beschouwd als een terugkeer naar zijn roots (Fucking Åmål, Together en Lilja 4-ever). Het is inderdaad zo dat het script (dat trouwens is gebaseerd op een novelle van zijn vrouw Coco) niet alleen de maatschappij in vraag stelt, ook zien we tieners die op zoek zijn naar hun eigen ik. Bobo schreeuwt het van de daken dat ze lak heeft aan de wetten die de wereld haar oplegt, als ze in haar eentje is vraagt ze zich af of ze als lelijke eendje ooit wel een jongen aan de haak zal kunnen slaan. Deze bruisende tienerfilm (ook al is het eigenlijk een atypische tienerfilm) vergt weinig inspanningen van de kijker, alhoewel de liefde voor punk een pluspunt is om volop van deze film te kunnen genieten.

We Are The Best is een heerlijke en toegankelijke Zweedse arthousefilm van veteraan Lukas Moodysson, die ons 90 minuten laat ervaren hoe drie jonge tieners in 1982 met het punkgevoel omgingen. Naar Moodyssons normen is er weinig anarchie, wel sprankelende cinema.
Didier BECU
04/06/2015
---
---