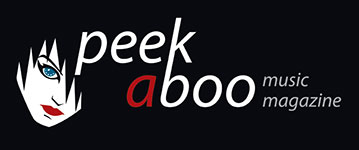 like this cult movies review
---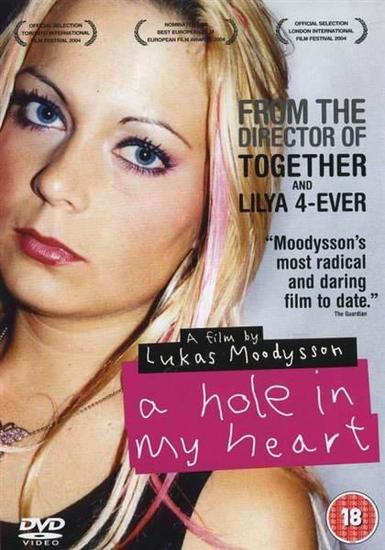 LUKAS MOODYSSON
A Hole In My Heart
Movie
•
Cult movies
Arthouse
•
Experimental
[74/100]

Filmfreaks
23/12/2014, Didier BECU
---
Maybe Lukas Moodysson went just a little too far for the average reader with his fourth film A Hole In My Heart. With titles like Fucking Amal, Tillsammans or the highly underrated Lilja 4-ever, the Swede was a real prodigy, but since he released A Hole In My Heart, there is hardly anyone around who speaks about him. Shame, because A Hole In My Heart is probably his most controversial and most difficult, but certainly his best one too.
The film was shot in secret with a minimal budget and a film crew consisting of six people. The half hour film is set in a tiny little flat, which creates a nearly untenable claustrophobic feeling. Rickard (Thorsten Flinck) and Geko (Goran Marjanovic) are two idlers who wants to make a porn movie with the riotous Tess (Sanna Brading). While the trio indulges its lust, s the unworldly son Eric (Björn Almroth) is sitting in the room next to them.
This contemporary arthouse drama was heavily criticized because of the very explicit pornographic images, but anyone who does that has not understood the purpose. Moodysson did not want to create something beautiful, the realistic images have a high Big Brother-content and are perhaps shocking, but at the same time the movie is also an indictment to nihilism that is typical for today's society. The dialogues make no sense, just because the characters have nothing to say, even if they are the kind of people who are ruling our world. When one of the adult males vomits in the girl's mouth, you know Moodysson feels no affection for the protagonists. The style of this film is very unusual and is reminiscent to the current works of Godard: a collage of brief images that are constantly interrupted, with industrial noise sounds dded.
A Hole In My Heart is not exactly the movie to put on when your mother-in-law comes to teat (we know, but we simply could not find a better cliché!), that is however no reason not to watch it. In the Benelux the film is out on Filmfreaks, on DVD only.
Didier BECU
23/12/2014
---
Misschien ging Lukas Moodysson met zijn vierde film A Hole In My Heart voor de doorsnee filmkijker net iets te ver. Met titels als Fucking Åmål, Tillsammans of het sterk onderschatte Lilja 4-ever was de Zweed een wonderkind, maar sinds het draaien van A Hole In My Heart is er nauwelijks nog iemand die over hem spreekt. Ten onrechte, want A Hole In My Heart is misschien wel zijn meest controversiële en moeilijkste, zeker ook zijn beste.
De film is in het geheim opgenomen en dat met een minimaal budget en een filmploeg die uit welgeteld zes mensen bestaat. De anderhalf uur durende productie speelt zich in een piepklein flatje af waardoor er een bijna onhoudbaar claustrofobisch gevoel ontstaat. Rickard (Thorsten Flinck) en Geko (Goran Marjanovic) zijn twee nietsnutten die met de losbandige Tess (Sanna Bråding) een pornofilm willen draaien. Terwijl het trio z'n lusten botviert, zit in het kamertje ernaast de wereldvreemde zoon Eric (Björn Almroth).
Dit eigentijdse arthousedrama werd zwaar bekritiseerd door de zeer expliciete pornografische beelden, maar wie dat doet heeft er natuurlijk alweer niets van begrepen. Moodysson wilde helemaal geen mooie cinema maken, de realistische beeldfragmenten (die een hoog Big Brother-gehalte hebben) choqueren misschien wel, maar zijn tegelijkertijd ook een aanklacht tegen het nihilisme waarvan onze huidige maatschappij meer en meer het slachtoffer is. De dialogen slaan op niets, gewoon omdat de personages niets te zeggen hebben, maar het zijn wel het soort mensen dat tegenwoordig de plak zwaait. Als één van de volwassen mannen in de mond van het meisje braakt, weet je dat Moodysson maar weinig affectie voelt voor de door hem opgevoerde protagonisten. Ook de stijl van deze film is zeer apart en doet denken aan de huidige werken van Godard: een collage van korte beelden die om de haverklap worden onderbroken door industriële noisegeluiden.
A Hole In My Heart is niet meteen de film die je bekijkt als je schoonmoeder op theevisite komt (we weten het, maar we konden nu eenmaal geen beter cliché vinden!), dat is evenwel geen reden om hem niet te bekijken. In de Benelux is deze film uit op Filmfreaks, alleen op dvd.
Didier BECU
23/12/2014
---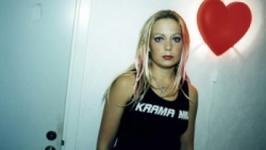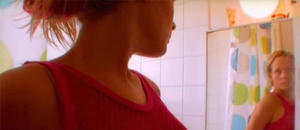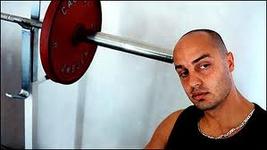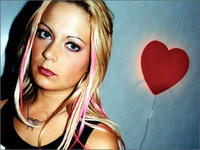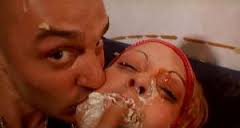 ---