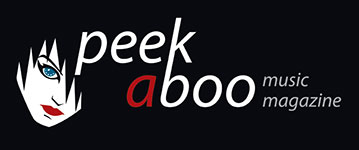 like this movie review
---
KIM KI-DUK
Moebius
Movie
Drama
[85/100]

Contact Film
21/12/2014, Didier BECU
---
The world of cinema never stood still. That's good, because art just diesif it does. However, you can't deny the fact that there is a lack of directors who want to cross the line. From Pier Paolo Pasolini to Bertrand Blier, there have always been film makers in the 60's and 70's (even 80's) who dared to go very far. It is a species that slowly disappears. Fortunately there is still the South Korean Kim Ki- duk, who since 1996 comes up with controversial movies, almost on an annual basis.
Last year he directed the fierce crime drama Pieta, and now there's Moebius, banned in his own country. The reason is castration. When a married woman notices that her husband betrays her with a shopkeeper, she wants to castrate him. The mother does not succeed, so she cut off the penis of her teen son. There is no chance to sew it on afterwards as the mother nibbles the thing. The father is left with such great guilt that he donates his own genitals. The son begins a relationship with the mistress of his father.
An ideal script to shock. Kim Ki- duk also uses explicit images, and even makes of Moebius ​​a film without dialogue. The only thing you hear is moaning. The scenario is ideal for a torture porn movie, but that's not what Moebius is. How far can a man go in his sexual pleasure ? Is self-mutilation permissible or not? And indirectly the film refers to incest.
Moebius is certainly not an easy one. Voyeurs can perhaps watch it for the violence and eroticism, but the demand and the message that Kim Ki- duk has for the viewer is not easy to erase.
This film is a must see, and so again one of the highlights of Kim Ki- duks remarkable filmography, out now on DVD on Contact Film.
Didier BECU
21/12/2014
---
De wereld van de cinema heeft nooit stilgestaan. Dat is goed, want kunst die niet vooruitgaat sterft gewoon. Wel kun je er niet omheen dat er een grondig gebrek is aan regisseurs die over de schreef willen gaan. Van Pier Paolo Pasolini tot Bertrand Blier, altijd had je in de jaren 60 en 70 (zelfs 80) cineasten die het aandurfden om tegen heilige huisjes te schoppen. Het is een soort die langzaam aan verdwijnt, gelukkig is er nog de Zuid-Koreaanse Kim Ki-duk, die sinds 1996 op bijna jaarlijkse basis een film maakt die heel wat tongen losmaakt.
Vorig jaar verscheen van hem het bikkelharde misdaaddrama Pieta, en nu is er Moebius dat in zijn eigen land gewoonweg is verbannen. De reden is castratie. Als een getrouwde vrouw bemerkt dat haar man met een winkelierster aan het flikflooien is, wil ze hem castreren. Het lukt de moeder niet en daarom snijdt ze maar de penis van haar zoon af. Er is geen kans om die er achteraf weer aan te naaien, want moederlief peuzelt het ding lekker op. De vader zit met zo'n groot schuldgevoel dat hij zijn eigen geslachtsorgaan doneert. De zoon begint een relatie met de maîtresse van zijn vader.
Een ideaal script dus om tere zieltjes te choqueren. Kim Ki-duk schuwt ook de expliciete beelden niet en jij maakt van Moebius zelfs een film zonder dialogen. Het enige wat je hoort is gekreun en gehijg. Het scenario zou ideaal zijn voor één of andere martelpornofilm, maar dat is Moebius zeker niet. Hoe ver kan een mens gaan in zijn seksueel genot? Is zelfverminking toelaatbaar of niet? En onrechtstreeks gaat de film natuurlijk over incest.
Moebius is zeker geen gemakkelijke kluif. Voyeurs kunnen hem misschien louter om zijn expliciet geweld en erotiek bekijken, maar de vraag en de boodschap waarmee Kim Ki-duk de kijker opzadelt mag je zeker niet wissen, en blijft loodzwaar.
Deze cinematografische must, alweer één van de hoogtepunten uit Kim Ki-duks merkwaardige filmografie, is nu uitgebracht op dvd door Contact Film.
Didier BECU
21/12/2014
---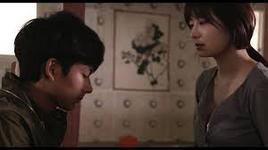 ---