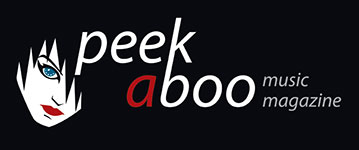 like this movie review
---
KIM KI-DUK
Pieta
Movie
Crime
[84/100]

Contact Film
14/01/2014, Didier BECU
---
Not every film critic was amused by the fact Kim Ki-Duk won in Venice the Golden Lion with his 18th movie. They never had doubts about his skills as a director. After all his movies Spring, Summer, Fall, Winter...and Spring and Bin-jip were in their previously top10-lists. No, the problem was the violence. So yes, some reviewers who claim to know it all are closing their eyes for reality. As that's what it is. Some clever guys adverted Pieta as a horrormovie and even if there are some brutal scenes included, this movie has nothing to do with this genre. The latest movie from Kim Di-Duk is a charge against today's society. It's a pity to notice that some critics shut their eyes for that, luckily enough the South-Korean filmmaker makes sure they are kept open!

The story is set in the slums of Seoul where Kang-do (Lee Jung-jin) lives. This crook is sent by the mob to small traders who want to lend some money. Everybody knows that they are never able to pay their debts, but the mob has found a perfect solution for this: the insurance! If someone can't pay back the money, they just send Kang-do who smashes the bones from the poor sods and with the money they get from the insurance, they pay their debts!. Kang-do never feels guilty about his actions as he's just doing his job. Everything changes when out of the blue a middle aged woman (Jo Min-su) turns up who claims to be his mother. The woman shows her son that he is nothing but the devil's servant. He agrees, but it's too late to change that.

You can find lots of reviews that are written about this movie. It's clear that you can judge this movie in two ways. Or you isolate some scenes and see it as pure gore, but if you want to give this movie the justice it deserves then you're putting all the parts in one whole and see Pieta as an other sad report about this mess the world has become. We're sure that Kim Ki-Duk had that in mind...
Didier BECU
14/01/2014
---
Niet iedere filmcriticus was in zijn nopjes toen de achttiende film van arthouseregisseur Kim Ki-Duk in Venetië met de Gouden Leeuw aan de haal ging. Met de filmstijl van de Zuid-Koreaan hadden de "filmkenners" geen probleem, jaren geleden stonden immers zijn pareltjes als Spring, Summer, Fall, Winter...and Spring en Bin-jip hoog in hun eindejaarslijstjes genoteerd. Wel vond met het geweld veel te expliciet. Sommige slimme jongens (ofschoon de film nooit de Belgische bioscoopzalen haalde) bestempelden de prent gewoon als een horrorfestijn. Maar daarmee heeft Pieta niets te maken. De echte duivel is (zoals één van de hoofdpersonages zelf zegt) gewoon het geld. Een mens is tot alles in staat, zeker als hij honger heeft. Het blijft moeilijk om uit te maken of de maatschappij daar voor verantwoordelijk is of niet. Feit is, dat geweld wel degelijk bestaat Als "serieuze" filmcritici daar hun ogen willen voor sluiten dan is dat hun zaak, regisseurs als Kim Di-Duk zorgen er in ieder geval voor dat ze open blijven.

In de krottenwijken van Seoul leeft Kang-do (Lee Jung-jin). De maffiabazen sturen deze gespierde knaap naar kleine handelaartjes die met moeite de eindjes aan elkaar kunnen knopen. De kunst bestaat erin om deze arme sukkels te overhalen om een lening aan te gaan. Iedereen weet dat geen van hun ooit deze woekerprijzen kan terugbetalen, maar daar heeft de maffia een goede oplossing voor gevonden: de verzekering. Kan je je schulden niet aflossen, dan komt Kang-do gewoon je botten verbrijzelen. Met het geld dat je nadien van de verzekering krijgt kan je dan netjes je lening afbetalen. Kang-do wordt door de hele wijk gevreesd, maar dat laat hem koud. Hij oefent alleen maar zijn job uit. Alles verandert wanneer een oudere vrouw ( (Jo Min-su) in zijn leven verschijnt. De dame beweert dat zij zijn moeder is. Plotseling ziet Kang-do de wreedheid van zijn daden in, alleen is er geen weg meer terug.

Over Pieta zijn er heel wat schrijfsels de wereld ingestuurd. Alles hangt er natuurlijk van af hoe je het bekijkt. Je kan zoals sommige moraalridders enkele scènes isoleren (bijv. die over incest), maar je kan de film natuurlijk ook als een regelrechte aanklacht tegen de huidige samenleving zien. Iedereen met wat gezond verstand weet beslist wat Kim Ki-Duk precies bedoelt...
Didier BECU
14/01/2014
---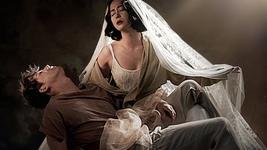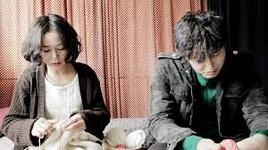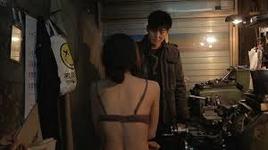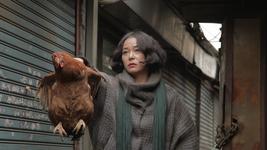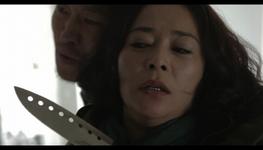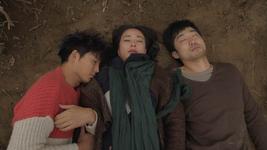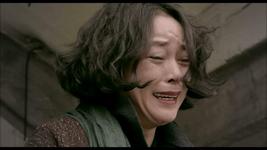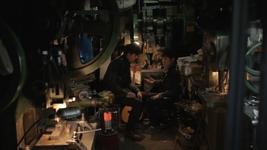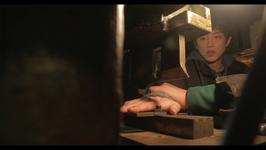 ---