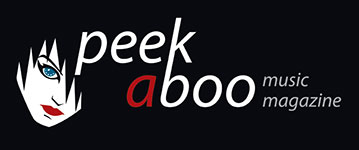 like this cd review
---
HYBRYDS
The Silent Whisper
Music
•
CD
Acoustic
•
Ambient
•
Ethereal / Heavenly Voices
•
Field Recordings
[90/100]

Sleepless Records Berlin
11/01/2014, Chris KONINGS
---
One of the pioneer bands involved in anything remotely industrial/tribal/dark ambient, Hybryds or Sandy Nys has always pushed the boundaries of the 'scene' since the early 80's. This is his umptheenth album, but now we had to wait three full years instead of just one year. Well maybe the arrival of Peter De Koning and Madeline Arndt has something to do with it. They were already there on "Dreambient" and "Urban Rhythms Urban Rituals" and as a live experience they both add a lot.
From the first tones of "Silence" you get immersed in a feverish dream with the humming noises, the metal percussions of Peter and the eerie voice of Madeline. "One Heartbeat Ago" flows forward on a thudding heartbeat and then you go through an ordeal of guitar drones and an emotional narration by the vocalist. She reminds me of the song "Verflucht" by Relatives Menschsein. "Como Il Candore" is another step forward in the same musical direction, it's upgraded with oriental atmosphere. Wonderful sounds and vocals, yet again! Same goes for "Morgendämmerung", eerie ambient with whale-like noises and whispered vocals that extensively use stereo effects.
There's even a bit of 'Ataraxia' in here, "Solveign" has an acoustic guitar drone and beautiful neoclassical vocals. "Nefertite" comes with soft tribal percussion by Peter and a few specks of random guitar picking, which really is the icing on the cake. "Duende" is a bit faster, sort of like Dark Poem would do. Speaking of Dark Poem, "Garden Of Dreams" really sounds like them and maybe it's a collaboration. "Discipline" is not a TG cover, but it is by far the darkest song here, slowly growing in volume and domination. "Wheel Of Life" has lots of luscious percussion and is also the only uptempo song on the album. The heavy metal guitar in the background is a positive surprise.
Last song is "Silent Whisper" and that's devided in three parts. First it sound like a cello drone with religious African singing, then there's ambient strings, a sax and throath singing. In the final part Madeline sings another lullaby escorted by a triangle So the album is a trip round the world for your ears and I could not find any weak parts. Very recommended for anyone with an open mind!!!
Chris KONINGS
11/01/2014
---