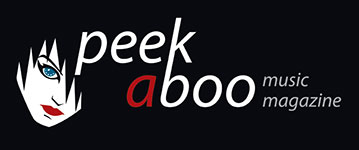 like this article review
---
UNIT ONE, SERIES THREE
Article
Crime
•
TV Series
Arrow
09/01/2014, Didier BECU
---
There's no doubt about it that today the best crime series are to be found in Scandinavia. There used to be a time that the BBC-logo was a sign for quality, but in the long run it seems like Swedish or Norwegian productions are doing better. Recently we have an excellent proof from this statement with the second season of The Bridge being one of the best television productions of all time. Of course that's also a golden opportunity for labels for putting back old series on the market as they hope to profit a bit from the enormous success series from The Killing of Millenium.
An excellent example is the third season from Unit One. It's Danish and the leading role is performed by Mads Mikkelsen. At that time he was completely unknown and in 2002 he received the price for best Danish actor for this role. So yes, Unit One is already more than ten years old. It's quite funny to see how everything's changed by now: every three minutes they smoke a fag or it was even normalfor the cops to drink some whiskey before they started to investigate!
Unit One is the international title, in Danish the series is called Rejseholdet. If you're having a Danish dictionary than you know immediately what the series stands for as this word means "travelling team". In a bunker of a travelling truck, five investigators travel Denmark to clear out some crimes. The team is lead by Ingrid Dahl (Charlotte Fich). She has the help from detectives Allan Fischer
(Mads Mikkelsen), Thomas La Cour (Lars Brygmann), Jens Peter 'IP' Sørensen (Waage Sandø), Gabriella 'Gaby' Levin (Trine Pallesen) and Ulf Thomsen (Lars Bom).
The third (and last) season has been written by the same authors who penned down The Protectors. There are eight episodes included, and they all last a little hour. Unit One is certainly not as good as most of the recent crimeseries that are made in Scandinavia. But for the magnificent Mads Mikkelsen alone, you want to watch this. Having said that, the other actors are performing fine as well. The scripts are original, thrilling and once an episode is ended you'll be looking forward to the next one. Just like it should be!

The third season from Unit One is out on Arrow on DVD.
Didier BECU
09/01/2014
---
Er is tegenwoordig niets dat beter boert dan Scandinavische misdaadreeksen. Was twintig jaar geleden nog het logo van BBC een herkenningspunt voor kwaliteit, dan zal dat vandaag een Zweeds of Noors productiehuis zijn. Terecht, want onlangs werd met het tweede seizoen van The Bridge nog maar eens bewezen dat de Amerikaanse broertjes helemaal niet aan hun torenhoog niveau kunnen tippen. Voor labels zijn het vandaag dan ook gouden tijden om stokoude series die destijds voor geen meter liepen nu opnieuw uit te brengen in de hoop dat ook zij een graantje kunnen meepikken van het succes van reeksen als The Killing of Millenium.

Het derde seizoen van Unit One is daar een prachtvoorbeeld van. Eerst en vooral is het een Deense politieserie en als toemaatje wordt de hoofdrol gespeeld door (de toen volslagen onbekende) Mads Mikkelsen die in 2002 voor deze rol nog de prijs voor beste Deense acteur in handen kreeg. Inderdaad, een reeks die ondertussen al meer dan tien jaar oud is wordt nu dus terug heruitgebracht. Het is dan ook ontzettend leuk om te zien hoe alles in zo'n korte tijdspanne is verandert: zo wordt er om de drie minuten een sigaret opgestoken of is het geen enkel probleem dat de arm der wet tijdens een diepgaand onderzoek een glaasje whisky achterover slaat.

Unit One is de internationale titel. In het Deens luidt dat Rejseholdet waarmee (ten minste als je een woordenboek bovenhaalt!) alles heel wat duidelijker wordt, want mooi vertaald luidt dat immers: het reizende team. In een truck met een oplegger (jawel!) dweilen vijf specialisten het Deens territorium af om allerlei misdaden uit te klaren. Het team bestaat uit teamoverste Ingrid Dahl (Charlotte Fich), rechercheur Allan Fischer (Mads Mikkelsen), forensisch onderzoeker Thomas La Cour (Lars Brygmann), rechercheur Jens Peter 'IP' Sørensen (Waage Sandø), documentaliste Gabriella 'Gaby' Levin (Trine Pallesen) en politiechef Ulf Thomsen (Lars Bom).

Het derde (en laatste) seizoen dat door dezelfde auteurs van The Protectors (die andere hitserie!) is geschreven telt acht afleveringen die elk een klein uurtje duren. Zoals dat moet in een degelijke serie worden de speurneuzen met de meest verschrikkelijke feiten die een mens kan plegen geconfronteerd.

Unit One heeft zeker niet de uitstraling van de huidige Scandinavische toppers, ofschoon je deze reeks in één ruk uitkijkt, al was het maar voor Mads Mikkelsen die zich met trots één van de beste acteurs van dit moment kan noemen. Hoe fantastisch zijn vertolking ook is, zou het toch zonde zijn om niet de nodige aandacht aan de andere acteurs te schenken, want ook zij leveren puik werk. De verhalen zijn origineel, spannend en kijk je bij de aftiteling uit naar de volgende episode. Ja dus, oud maar verslavend!

Dit derde seizoen is nu door Arrow, enkel op dvd.
Didier BECU
09/01/2014
---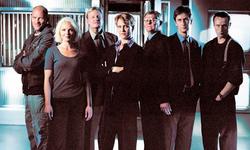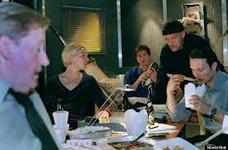 ---