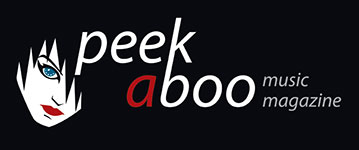 like this movie review
---
BILLE AUGUST
Night Train To Lisbon
Movie
Drama
[60/100]

Paradiso
07/01/2014, Didier BECU
---
What seems right on paper isn't automatically a true coming dream. Take for example Nighttrain to Lisbon. This movie has all the needed ingredients for scoring. There's a well respected director like Billie August who made two decades ago the brilliant adaption from Isabel Allende's novel The House Of The Spirits. Add some decent actors to it like: Jeremy Irons, Bruno Ganz (the man we will always remember as Hitler from Der Untergang ), Martina Gedeck from Das Leben Der Anderen, August Diehl and Charlotte Rampling. And yes, with all this you tend to think that nothing can go wrong. Unfortunately, Nighttrain To Lisbon stayed unnoticed though. We guess the current public just want to see CGI-superheroes that have to save the world. As movies can always get a second life through the DVD-market, we hope this picture gets one as Nighttrain To Lisbon certainly deserves your attention.

In his movie August tells us something about a dark site from the recent Portugese history that not many people are aware of. Between 1932 and 1968 this country was ruled by dictator António de Oliveira Salazar. According to witnesses these times were not quite pleasant. One of them who rebelled against that dictatorship was writer Amadeu de Prado. Many years later professor Raimund Gregorius notices while he's on his way to work a woman who wants to jump from a bridge. Gregorius finds a book with notices by Amadeu de Prado inside the pocket of her jacket that she leaves behind. The professor got intrigued by what he reads and he wants to know everything.

Nighttrain To Lisbon is indeed not a movie that's easy to digest, that is for sure! Having said that, you don't have to be aware of Portugese history to follow the movie. It's crystal clear that the audience target is aimed at those who like classic stories, and of course an audience that is interested in non-popular stories like these as we can imagine that not everyone will loose his sleep over this script. Do also expect some excellent performances by Jeremy Irons, Martina Gedeck, August Diehl and of course Charlotte Rampling.

Nighttrain To Lisbon is out on both DVD and Blu-ray. In the Benelux it's released on Paradiso.
Didier BECU
07/01/2014
---
Soms kan iets dat op papier mooi lijkt, in realiteit een ontgoocheling zijn. Neem nou bijv. de droom die de makers van Nighttrain to Lisbon hadden. Je hebt een degelijke regisseur in je rangen: Billie August die twee decennia terug op knappe wijze de Isabel Allende-roman The House Of The Spirits wist te verfilmen. Voeg daarbij nog een sterrencast aan toe die bestaat uit: oude rot Jeremy Irons, Bruno Ganz (de man die wellicht altijd als Hitler uit Der Untergang zal worden herinnerd), Martina Gedeck uit Das Leben Der Anderen, August Diehl en Charlotte Rampling. En tja, je zou inderdaad gaan denken dat daarmee je broodje is gebakken. Maar neen, Nighttrain To Lisbon ging jammer genoeg een beetje onopgemerkt de bioscoopzalen voorbij, wellicht omdat hij niet is opgewassen tegen de avonturen van de talloze CGI-helden die de aarde moeten zien te redden. Gelukkig bestaat er voor films dankzij de dvd-markt een tweede kans op slagen. Het zou spijtig zijn mocht het ook deze keer niet lukken, want deze prent verdient wel degelijk je aandacht.

August heeft het in deze film over het Portugal van enkele decennia terug toen dictator António de Oliveira Salazar tussen 1932-1968 de macht in handen had. Bizar genoeg is het een gegeven dat buiten de Portugese grenzen nauwelijks bekend is, nochtans was het voor de inwoners aldaar beslist geen prentje. In Nighttrain To Lisbon volgen we de perikelen van Amadeu de Prado, een schrijver die samen met enkele vrienden in het verzet zat. Decennia later bemerkt professor Raimund Gregorius wanneer hij op weg is naar zijn werk een vrouw die van een brug wil springen. In haar achtergelaten jas vindt Raimund een boekje met daarin aantekeningen van Amadeu de Prado. Hij raakt zo geïntrigeerd door wat hij leest dat hij op zoekt gaat naar degenen die het allemaal hebben gemaakt. De professor vindt zijn eigen leventje immers maar een saaie boel en kijkt op naar anderen die bereid zijn om de dans te ontspringen.

Nighttrain To Lisbon is natuurlijk geen gemakkelijke film. Het is dan ook aangeraden om steeds bij de pinken te blijven, ook al moet je niet echt iets over de Portugese geschiedenis weten (zoals ondergetekende) om de prent te kunnen volgen.

De verfilming van deze roman van Pascal Mercier door August doelt duidelijk op een publiek die van klassieke verhaalstructuren houden. Waarschijnlijk zullen heel wat mensen door deze aanpak wel afknappen, alsook door het onderwerp dat al bij al toch ver van ons bed staat. Maar wie zich daar niet aan stoort zal beslist genieten van traditionele (maar degelijke) cinema. Als toemaatje is er tevens de schitterende vertolking van Jeremy Irons als Raimund Gregorius. Ook Martina Gedeck, August Diehl en natuurlijk Charlotte Rampling (of wat had je anders verwacht?) als Adriana de Prado leveren puik acteerwerk.

Nighttrain To Lisbon is uit op dvd en Blu-ray, en dit in de Benelux door Paradiso.
Didier BECU
07/01/2014
---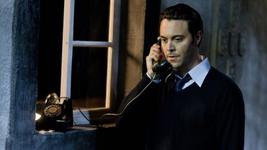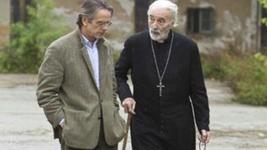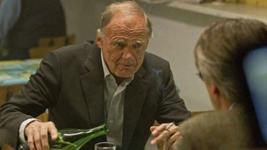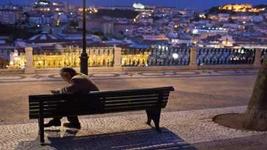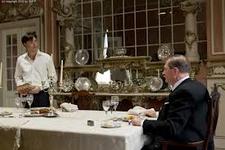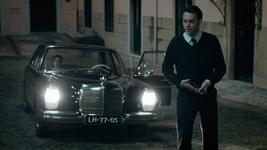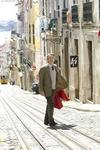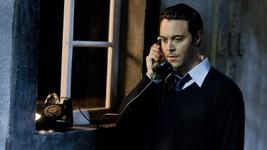 ---