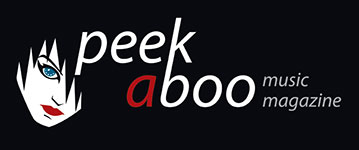 like this cd review
---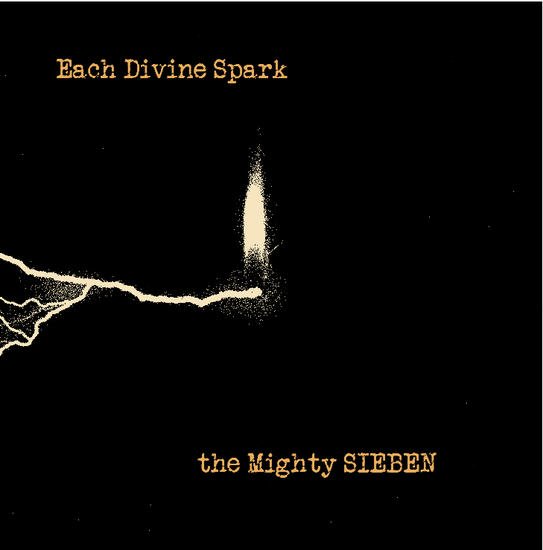 SIEBEN
Each Divine Spark
Music
•
CD
Neoclassical
[90/100]

Self-released
11/01/2014, Ward DE PRINS
---
Each Divine Spark is the eleventh album by violin virtuoso Matt Howden. It sounds very good, both instrumental and vocal. Maybe it's the analog recording of the album at Club 60, but when playing at high volume, it feels like Matt is just standing next to you.
Opener "Born From The Ashes" starts (as often) with minimal support violin , and of course, with the obligatory violin loops , complemented with a warm & clear voice in the foreground. Strumming the strings , a beautiful melody and melancholy vocals combined into a slowly intensifying number , yes , It puts me immediately in the mood.
The second song "There She Is" uses this same successful combination , enhanced with a beautiful female voice as well as the 300 % full use of the violin as an instrument , strumming , grating, multi layered loopings...
" In This Place" gets a beautiful melody against an even more beautiful repetitive soundscape, where the shouting and singing, interspersed with the stunning melancholic instrumental fragments, creates a piece of art.
The following song, "A Firebug Nature", features alienating background distortion and helps you continuing to wander, dream, on Icarus Wings. And "All In Vain" keeps that same atmosphere, although the timbre even reminds me of a John Foxx song, despite the completely different instruments.
The only "harsh" number on this cd isl "Jigsaw Chainsaw " where Matt's violin sounds almost like a greasy rocking guitar, and the exhilarating pace and multilayers grabs you by the throat.
Unfortunately, with the beautiful "Wound Sound" and gimmick "Tape rewind" we already the end of this album.
A very strong vocal performance , complemented by so many beautiful melodies and an ingenious multi -layer violin looping has completely convinced me again. And every time you listen again to the album, you'll discover again additionally layers and sounds.
In short: a very strong Sieben album, perhaps even his strongest to date...
Each Divine Spark ? Each Spark Divine !
Ward DE PRINS
11/01/2014
---
Each Divine Spark is het elfde album van vioolvirtuoos Matt Howden. Het klinkt ontzettend goed, zowel instrumentaal als vocaal. Misschien is het door de analoge opname van het album in Club 60, maar bij spelen op hoog volume staat Matt gewoon naast je.
Opener "Born From The Ashes" geeft minimale vioolondersteuning, uiteraard met de obligate viool loops, en een warme stem op de voorgrond. Getokkel op de snaren, een zalige melodie en de melancholische zang gecombineerd in een langzaam intensifiërend nummer, jawel, ik ben onmiddellijk in the mood.
Ook het tweede nummer "She Is There" maakt gebruik van deze geslaagde combinatie, uitgebreid met een mooie vrouwenstem alsook het 300% volledig inzetten van de viool als instrument, tokkelen, raspen, …
"In This Place" krijgt een prachtige melodie tegen een nog mooier repetitief klanktapijt en geroep en gezang en schept mede door de instrumentale fragmenten een prachtig melancholisch kunstwerkje.
Op "A Firebug Nature", voorzien van bevreemdende achtergrond distortion, kan je verder wegdromen, on Icarus Wings. En ook "All In Vain" sluit daarbij aan, al zou het qua sfeer en timbre zou het zo een John Foxx nummer kunnen zijn, ondanks het compleet andere instrumentarium.
De enige stijlbreuk doorheen de nummers vind ik bij het zalige "Jigsaw Chainsaw", waar Matts vioolspel haast als een vettig rockende gitaar klinkt en het opzwepend tempo en de multilayers je vastgrijpen en in de greep houden.
Helaas komen we zo met het mooie "Woundsound" en gimmick "Tape rewind" al aan het einde van dit album.
Een zeer sterke vocale prestatie, aangevuld met zoveel mooie melodieën en een vernuftig multi-lagig loop gebruik heeft me weer helemaal overtuigd. Bij elke beluistering ontdek in bovendien weer extra lagen en geluiden.
Samengevat : een zeer sterk album van Sieben, misschien wel zijn sterkste tot op heden…
Each Divine Spark ? Each Spark Divine !
Ward DE PRINS
11/01/2014
---
---