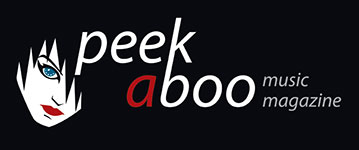 like this cd review
---
BLAK OPZ
As Nations Decay
Music
•
CD
Harsh
•
Hellelectro
•
IDM (Intelligent Dance Music)
[89/100]

DWA
10/01/2014, Filip VAN MUYLEM
---
First some nice info from the label (just for the few who still have to get to know them): BLAKOPZ - As Nations Decay: 2nd album from the US industrial/hard dance duo, featuring collaborations with NITRO/NOISE and SLEETGROUT. Limited edition digipak version with 3 exclusive bonus tracks - remixes from AESTHETIC PERFECTION, ALTER DER RUINE and CRYOGENIC ECHELON! Over the past 12 months, BLAKOPZ have served as tour support for AESTHETIC PERFECTION's "All.Cities.Destroyed" 26-date North American tour over the summer of 2012, opened for SUICIDE COMMANDO, FGFC820 and TACTICAL SEKT in the US, and made their first European live appearance earlier this year at Resistanz Festival in the UK.
Blak Opz created already a lot of fuzz, so it's not more than normal that I started to listen to them, as I already run into them via the DWA XxX remixes...
'Behind the Curtain' is a nice IDM minded song. Nice and strong vocals and a strict tempo, I'm pretty sure a lot of people will absolutely love them! Love the screaming lyrics! 'The Beginning' is a nice clubber and making things clear for the fans: this is the beginning (of more)! 'Business As Usual' is also a nice footstomping song with great vibes! I love the female voice in this song! Once again a great clubber! From here on it goes from one bomb to another! During 'The Struggle (vs SLEETGROUT)' we get the chance to be introduced to a new band (for me at least) and I must say Sleetgrout absolutely rocks! Love this one that feels a bit like an XP8 song (but with more aggressive vocals): '#culturedelete'. Another great co-op is 'Debris Machine (vs NITRO/NOISE)'! Love it, goes straight to club land and to all the dance floors all over the world! Can't think of a better working out! Another great one is 'Turn Key Tyranny' (with almost no vocals and absolutely great, well worked out and perfectly fitting for the dance floor). 'Detonation BONUS TRACKS (CD-only)' is for me the last song of an epic cd! Every song is fitted to create a party! Pure Gold for clubbers!
More extra's:

Before The Rust (CRYOGENIC ECHELON Remix)*

As Nations Decay (AESTHETIC PERFECTION Remix) *

Thick As Thieves (ALTER DER RUINE Remix)* *exclusive to this CD
read my review about this opus & you can actually listen to most of ths songs (link is at the end):
http://www.peek-a-boo-magazine.be/en/reviews/various-artists-dwa-xxx-100-remixes/
Here's the interview:
http://www.peek-a-boo-magazine.be/en/interviews/blakopz/
Filip VAN MUYLEM
10/01/2014
---