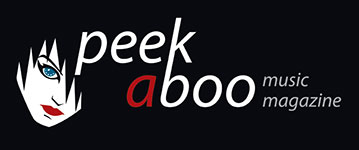 like this interview
---
BLAKOPZ
As we start to think outside the box we are starting to surprise ourselves at what we can do
06/03/2014, Filip VAN MUYLEM
---
I was delighted when I listened to them the first time I heard the DWA XxX remixes and after that I was a lucky dog when I reviewed their latest cd! Club land is their kingdom! BlakOPz is a pretty new band, but already showed off their powers so I wanted to know more about them...
A logic start: from where does the name come? I suppose from the game?
Alex: Haha. We get that a lot. I guess it makes sense. We joke about being a Call Of Duty cover band and that our next album is going to be called "Ghost Pro". However, we have no connection to the game whatsoever. Bender can probably explain better about where he got the idea from.
Bender: Haha! Before the game, the term "Black Ops" and the theme of covert, classified, military operations carried out by an elite group of dedicated, highly trained soldiers was used in books and movies for years. I've always been keen on the subject and think the name BlakOPz helps set the tone of our music before the first song is heard.
Who decided about the whole philosophy behind the name and pictures that you use and why?
Alex: We both decided early on that we wanted to tackle a few things in our music. We both enjoyed and loved music individually and decided to make a point to our music while still being able to let go of all the frustrations that life throws at you to be able to just dance. Some people may like the message more or maybe the music more. We like to give a little to everyone to soak in.
Can you say something about how it all started and how hard it is to become known when you have like hundreds of bands fishing in the same water?
Alex: The truth of it all is that this whole thing started because we just wanted to make music. We became friends through some real life events that we both could relate to and then started hanging out and writing music together. Bender really taught me a lot about organizing my musical abilities, structure and even small tricks to make music better. We never really thought it would ever go as far as it has today. We are definitely thankful for our fans because of that and for DWA giving us a shot.
Bender: I totally agree. We are grateful for the amount of support we have received in such a short period of time. No doubt it is a struggle to stay relevant as trends change but as long as at least one person is listening to what we have to say, we will continue to fish.
What influenced you during the recording process?
Alex: Generally we both take an active role in seeking out politics and things that are changing around the world. When it's time to work on the album tracks there is no exception. I think I am driven by the way people think, act or not react. I tend to do this especially during the lyrics portion of a track. When working on the music I try to stay clear of any music that I might get stuck in my head. This is a blessing and a curse. I love music. I just don't want to be too influenced when I write music for our band. So we tend to dig deep from a lot of genres we grew up with to make something new. Or at least try.
How do you work on the music? Does it start with the music, or lyrics?
Alex: Yeah, I would say it always starts with the music. I may come up with a hooky melody and then toss the files over to Bender. Then he works on the drums and or melodies too. We both get inspiration and when we start to get stuck on a track we send it over to the other to get inspired. It's actually pretty great when you need that extra boost. Lyrics for me always come last. We have changed songs around if I figure out a way I want to sing it. Much easier than feeling completely boxed in by the lyrics. I generally love to feel the flow of the drums or melodies to sing to and bounce my vocals around off of them.
Bender: Agreed. It starts with a simple beat or melody and just evolves into an instrumental. After that, the song helps to influence the lyrics or theme.
Is it your dream to feature with your music in some kind of video game? Or do you have another dream?
Alex: I mean we are all for reaching outside the scene and making music for anything. As we start to think outside the box we are starting to surprise ourselves at what we can do. For me, personally I would say I always wanted to work on music in a movie. Part of the reason I started producing music was to be able to be a part of movies scores. It's not an easy job though. They have tough deadlines and sometimes no time at all. I wanted to originally be a Director and/or a special make up designer for horror movies before finding music. I am an avid horror/movie fan.
Did your latest album have any negative review? I personally had it very hard looking for a bad note, congratz on that!
Alex: Yeah we had a few people that were not so favorable of what we did. They said we tried to copy other popular artists. This was never our intention. We write from our hearts but every now and then influence is bound to find its way into a song. These days nothing is new. You have to be a musical alchemist to add different styles together for an original idea. With that said. Our first album did snap out of the gate pretty quick. It was nice to be welcomed in by so many people.
Why did you choose for the name 'As Nations Decay'?
Alex: As Nations Decay is a description of the current state of the world. As we become more modernized we become less aware of the reality of life and politics. We don't question things or take a stance in independent thought. Most the times we are happy to complain about a bad movie more than the bombs that go off in small towns in other countries killing civilians. We look at the TV as a show and not the real world we live in. We have become apathetic to almost everything these days. "They will fix it, what can I do" attitude. Because of this apathy that people embrace it causes the Nations we built to crumble away and rot from the inside out. As Nations Decay sums up the perpetual rot we allow into our world.
Having collaborated on tracks previously with both FGFC820 and C-LEKKTOR (honestly: I'm a big fan of this guy), can you tell us more about that?
Alex: Well early on in our career as a band (which isn't all that long) we played a show with FGFC820. They were very welcoming to us and enjoyed what we did. That was one of our very first shows out in Philly. They asked us to do a remix for them. So we did that and they liked it so much that Rexx hit me up and said let's do a track together. So we came up with a track and ironed out the details and made "United". It's a great track and Rexx really made the track pop. I had talked to Markko a few times on Facebook and we became friends. We met at Kinetik the year they played. He has been a great supporter of our music from the beginning. We both were going to play a show in the UK for Resistanz in 2013 and we decided to do a track together. Originally we had asked them to do a collaboration for the then upcoming album but since we needed a track for the Resitanz Comp we put it on there. We were able to play the song live there too. That track was about me and Markko being the sickness inside someone to cause them to go crazy. Which we both really liked the idea.
Mastered by Jan L of NOISUF-X/X-FUSION, and smoothly illustrated by Nathan Winter of Industriarts Studio (FGFC820, SIN DNA) … these are great things! How was it to collaborate with them?
Alex: Well aside from being fans of all of Jan L projects. We both really like the work he does. We had a great mastering from Kolja on our first album but we wanted to try out Jan L to change it up. We really think he did a great job with the mastering for it. I wish I could just sit down with him for a month and pick his brain about mixing and mastering. As far as the album cover. We actually had 3 versions done for it. We had 2 others that didn't make the cut, but they were both very good. In the end we went with Nathans smoother approach to the album. It was bold and stood out.
What is this song about 'Business As Usual'? Who does the female voice on this one and how did you manage to get her on the track?
Alex: "Money, Power, Greed…War" It's about how people actually profit off of war. Whether it's directly or indirectly. Wars are started for these reasons alone. That track went through a lot of changes to where it is now. We both agree it's a pretty dance floor friendly track. The girl's voice on that we have named Lucy. She is not a real person she is an automated voice that we tweaked to be a sort of overseer or the missions we take as BlakOPz. At first we thought maybe putting her back in the new album was a bad idea. We tried so many other ways to say "Money, Power, Greed…War" but none of them sounded as good as Lucy. So we kept her in. We used her voice in "Hunted" off the first album too.

What is 'Turn Key Tyranny' about?
Alex: We wanted to write that about standing up against opposition to do the right things. I had started to write words for it, but we wanted to at least have 1 track on the album dedicated to just music and perhaps a sample. At that time Edward Snowden had stood up to the NSA to say that this was unconstitutional. They take a great amount of courage. To stand up for something and be marked as Anti American. While we both feel he was being more American than he was perhaps perceived by the government. In his speech he talks about being able to flip a switch and suddenly turn a government into Tyranny over its people.
How was it to work with Nitro/Noise?

Alex: Well they are real jerks. We hated working with them. Ha ha ha. I kid of course. They have become like brothers to us. In music and in life. At least for me. We both like the work they are doing and think it's really quite powerful music. We wanted to include them on our album and thankfully we did because "Debris Machine" is a great track.

Can you say something about Sleetgrout, as I have never heard of them? But I love the sound!
Yeah Sleetgrout has been around for quite some time. They pretty much started pushing their music just recently again with their most recent album "We Had A Carnival" which is really great. It's a mix of very melodic dark electro with screamy vocals. They blend it together quite well. I couldn't put that CD down for a long while. They hit us up as we were going to hit them up about working together. So it's actually quite funny we both did at the same time.
Can you say something about the XxX DWA remixes? How much return do you get from it? Die Sektor did a great job remixing you, any comment about it (or about my review)? http://www.peek-a-boo-magazine.be/en/reviews/various-artists-dwa-xxx-100-remixes/
Alex: We had a lot of really great remixes for our debut album "Blood, Sweat and Fear" but we really loved what Die Sektor did with that track. It was so different than the original and really shows. We like what they are doing with Die Sektor. They are taking risks and making great music.
I only know Jamie, but who else works at DWA for you, how do you work it all out? Have you ever met any of them face to face?
Alex: I have only met Jamie he has been out liaison since the beginning. He is the owner and operator of the label. I met him personally at the UK Resistanz for the first time. It's crazy meeting someone in person who you talk to all the time online. It was great to meet him.
You have a special deal for the US, with another record company or am I wrong (Vendetta Music)? Can you say something about it?
Alex: Yes Vendetta music licensed our first album and is now helping with US distribution only for the 2nd album. We both know the owner Dave well and he has been really helpful and supportive of our band. As far as a special deal. We do not have one that I know of.
Where will you play during summer time?
Alex: We have a few shows already booked. A few I can't talk about yet actually. We were originally going to tour with Nachtmahr but the tour shifted a few times and we were unable to do the tour together. We have been in talks with a few people to tour this summer, but we are always open to possible tours.. Whether it's in the US or Europe. We are prepared to hit the road and anxiously await it.
With whom would you love to play, go on tour with or where do you absolutely want to play at?
Well I would love to go on tour with a lot of bands. One tour that I think would be great if we could find the time would be to have Tactical Sekt, FGFC820 and BlakOPz. As we all sort of write along the same lines politically about the problems with our world and society. We hope to make that happen one day.
Are there more remixes upcoming? Do you remix other bands?

Alex: Yeah ever since the album has been finished we have been working on remixes, collaborations and original tracks to get out. We like doing remixes for other bands and really try to work hard on them. Some people may not take them seriously but we see them as challenges to do something cool. We always have a tight schedule when it comes to doing them though. So it becomes hard to write new material when you are loaded with them.
More future plans? Or last words?
Alex: As it stands right now. We are just looking forward to hitting the road in North American or Europe. If we can get that to go we would be all about seeing everyone. We really appreciate our fans who go out of their way to help spread the word about BlakOPz and we want to play for them soon. Thanks for having us and taking the time with us too.
Thanks a lot for the interview and keep on making great music, you really rock!
Here's the DWA review:
http://www.peek-a-boo-magazine.be/en/reviews/various-artists-dwa-xxx-100-remixes/
Here's their cd review:
http://www.peek-a-boo-magazine.be/en/reviews/blak-opz-as-nations-decay/
Filip VAN MUYLEM
06/03/2014
---