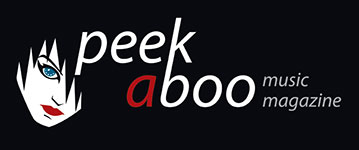 like this interview
---
AVSKYDD
Everything that makes you feel sad or scared that is Avskydd.
14/02/2014, Guillermo CORONEL
---
Fredrik Croona presents us his new solo Project called Avskydd. With personal content and lyrics in Swedish, this musician reveals his feelings and dark emotions. A musician with experience from other projects like Menschdefekt, ex-Project Rotten and Cynical Existence, Fredrik Croona is inviting to us to some gloomy sensations.
A good question to start might be why do you decide to write the lyrics in Swedish?
The answer itself is kind of simple, Swedish is my native tongue, but also something that i not normal for me to write in when I write lyrics. It's a new challenge to write personal content in your native tongue mainly because its a bit uncomfortable and not as easy to express yourself in like English. It might sound strange, but its actually easier for me texpress myself in English.
You´ve worked in different projects before. The Nordic Scene knows about your trajectory and career, well tell us about Avskydd and how was it born?
I actually doubt a lot of people know me or my bands, but let's pretend that a lot of people do hahaha. Avskydd was basically born out of my own boredness. I'm a pretty creative person and I like to create music,but sometimes it doesn't really turn out the way I want it to. Most of the stuff I'm involved in are fast and danceable stuff. I wanted to try and write music that were more atmospheric and slo with disturbing fx:ed vocals and in my own language. It's a challenge by itself to just write lyrics.
Which things inspire to you to make gloomy music?
The eternal snow that falls over Sweden. HAHA, just kidding. Basically it's like everything in peoples lives feelings,experiences and people. I'm inspired by thing I see and hear and feel and that's what inspires me.

I only speak Spanish, English, and a little German, so I must ask this question, what are the lyrics about?
The theme is about being different and being someone you want to be and not caring about what others think. It's also about the end and the darkness that dwells inside of all of us. Let's just say it focuses on the things people fear and try to hide from.It's a pretty wide spectrum, but in the end it all comes down to all the dar things I can think of. I think a lot of people enjoy music for the music and the vocals , even if they can't understand what you are singing about.

What does Avskydd mean?
Avskydd means "Despised" roughly translated. And like I stated in the previous question it's all about the dark and gloomy parts of the human mind and my mind. Everything that makes you feel sad or scared that is Avskydd.

How do you see the future of Avskydd, will you continue with this or do Cynical Existence?
I might, but right now I don't really have a lot of creativity. That doesn't mean I'm going to abandon Avskydd too, I think there might be a future for the project since it's not a competitor to Cynical Existence. Both projects are similar and yet very different.

What can a dark musician hide? I mean, where do you find all the darkness to create music?
Experiences from past happening or events in my life. There have been a lot of tragic moments in my life and there is always something to write about. You just have to dig deep into yourself to find the darkness and bring it out. My music is not intended to be evil, just really dark and gloomy.

With a gloomy album, Do you think that will be easy to generate a gloomy atmosphere in live performances? How do you imagine a Avskydd show?
I actually have no intention of bringing out Avskydd live. It might happen in the future, but as of right now there is no time to play live with Avskydd. And if I did it would probably be just me in more or less total darkness, wearing a creepy mask and singing.
Guillermo CORONEL
14/02/2014
---