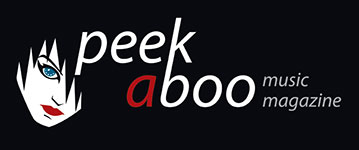 like this interview
---
LITTLE NEMO
The music now is dematerialized … but humans need time to really appreciate something !
20/01/2014, Didier BECU
photos: © Emmanuelle Debaussart and Jerome Sevrette
---
Some things mean a lot to me, that's why I always will be thankful for the day I started writing for Dark Entries and now for Peek-A-Boo. I mean, it's the most beautiful thing for a person to be in touch with his heroes. Unfortunately I could stand in front of the grave of the person who inspired my life most (Serge Gainsbourg), but the others (Little Nemo!) are alive. They even have out of the blue (heheh!) a new album out, definitely time to do the ultimate Little Nemo-interview, not?
Well hello. It's 2013 and Little Nemo are back. Even if I'm thrilled about it, I never expected it to happen. Is it a surprise for you as well?
Nico: Well yes, but in a way since we reformed in 2008, it was a project too….!
Vincent: Not a surprise: it was just expected in the sky …
You're one of my fave bands and there aren't that many interviews in English, so let's ask a lot of questions. We start with the begin. The band existed in 2013 20 years. When you put out your first tape, what were you dreams back then?
Vincent: Thank you to place as into your fave bands ! In fact, our band's birth was around 1982 (almost 30 years in fact) when I met Olivier at school, then, first "garage's" tapes around 1984 with a research in order to imagine some music illustrating Little Nemo's adventures in Slumberland… (we lived at night and sleep during the days on holidays).
Nico : I was in the army, I didn't work on this first tape…
When Past & Future came out, did you realize that you actually had made a classic?
Vincent: No, it was just what we had in mind at the moment … some fruits of an exchange between irrationality (Vincent) and rationality (Olivier), dreams and reality, past and future … Is it really considered as a classic now? I am flattered to hear that!
Nico: I heard the tape like you in May 1987 at the army in the east of France, I was sure that this stuff would work very well….!
I played this tape perhaps 1000 times, and now I have to ask it. My favourite is A Une Passante, I always said it was the best track Etienne Daho has never written! I suppose you're ready to kill me, right now….
Vincent: I didn't know that a tape can be played a thousand times : are you sure that you already listen the same songs ? No I will not kill you : I just love Etienne Daho's voice and his songs and I'm aware of this natural "mimetisme". When we have recorded "Sound in the Attic" at Beersel (Belgium) in the studio called "Pyramides", our engineer Luc Tytgat has also remarked this similarity, especially on "Marine" … Thank you for "A une Passante" (I transmit your congratulations to Charles…) ! It was our first title recorded in almost professional conditions in Lyon 1986.
Nico: I heard the tape like you in May 1987 at the army in the east of France, I was sure that this stuff would work very well….!
From the very early beginning Little Nemo was a band with a very own sound. I really do think that this is the problem of today's music: no one has an own sound… What do you think?
Vincent: Yes, I agree that we had an own sound, I recognized it now in our background. May be the fruit of convergence of similar spirits but there are slightly different musical tastes between me and Olivier, with at the top of that a common quest of dreams and attachment to childhood memories, poetry and melancholic art in a more general sense… I don't know if our new album "Out of the Blue" have also a special sound ? I think so… what's about you ?
Peek-A-Boo: Yes, we love it too! Genius album in fact!
Nico: It is difficult for new bands, because all has already been explored. The music needs to have new technologies to invent new sounds. At the time it was easier because, there was some new effects, new synth sounds etc....And the enthusiasm to explore a new world of sounds that was induced was incredible..
That tape sold out quite fast. I suppose from then on, you start to dream, not?
Vincent: Yes, it was for us a good surprise to see that we had already a public for this first official tape, and then the support of Parisian "New Rose" label which was the beginning of our adventure …
Nico: Yes exactly, We made Private Life on 1988, it was produced by the distributor of the tape, New Rose Records.
And then came the Lively Art-area. How did they got in touch with you?
Vincent: Maybe our links with French bands like Taxi Girl, and our British music influences (Joy Division, The Cure, Stranglers, etc) … Personally, I like a lot Serge Gainsbourg too which probably corresponds to one of my major influences. Also, Pink Floyd, Beatles, etc… were very moving bands for us. On the other hand, Olivier liked bands like Roxy music.
Nico: Lively Art was a Label from New Rose Records, so it was easy to get in touch with us….!
People started to label your music as touching pop. What's your idea about this?
Vincent: Touching pop was a creation from our manager Emmanuelle, in order to federate 3 friend-groups into a common Indian tribute "Tee Pee" to become stronger together … included Little Nemo, Asylum Party and Mary Goes Round. Our gig in Paris, Elysee Montmartre has been an important event for us …
Nico: In fact, Touching Pop was a "tag" invented by Laurence Pierre, who was a friend of Emmanuelle Debaussart who was our manager at the time. Both were working at Best and Ouï Fm, the famous rock radio in Paris. Laurence Pierre is still working in the rock business, she has her own broadcast on France Inter everynight night ("Les Inrockuptibles")

In fact, France has lots of great French bands. But were you actually in touch with bands like Asylum Party, Die Bunker, Mary Goes Round or…… ?
Vincent: As I already said before, we were friends of Asylum party and Mary Goes Rounds, but with slightly different influences, probably more "pop spirit" inside Little Nemo than cold wave ?
Nico: Yes it is quite incredible, but We were friends with Asylum Party, Mary Goes Round and Babel 17, because we met all these bands in the same small repetition studio at Nanterre, near Paris…! We used to repat usually before Asylum Party and after Mary Goes Round and Babel 17, and we didn't know theme before…!
And then there was Sounds In The Attic. Most underrated album in pop history I think….
Vincent: Thanks a Lot !! I agree that this album is probably our best one, and moreover with a place in "pop music" pantheon. It was a long story with Olivier before this recording, with a lot of title put into the trash, a patient selection of our best ideas.
Nico: Yup! Thanks ;) We made this album in "Studio Pyramids" at Beersel near Brussels do you know that? Our Enginner was Luc Tytgat. We met Kat Onoma there, and …Frédéric François.
Why is that I think City Lights is the best synthpoptrack ever written?
Vincent: City Lights is a pure Olivier's song and it is clearly his personal universe that we can qualify of "synthpoptrack". Olivier has the chance to have two complementary talents: musics and lyrics, with a very nice writing. For me the lyrics were more a difficult task… and it is why I preferred to select some existing poetries. Sometimes, I tried something with Marine or Johnny got is gun with some kind of success ?
Nico: I guess so….!
Sorry if this is wrong, but I'm from Flanders…a part from Belgium where 20 people know Little Nemo so…. But I always have had the idea that musicfans took Little Nemo in their hearts when the band was done… I mean, maybe it's me but in 1989 I had the idea I was the only one who knows Little Nemo!
Vincent: So you were our unique flander's fan. Thank you Didier! As I said before, Belgium was an important country for us because it is there that Sound in the Attic was birth … very pleasant souvenirs with the maestro Luc Tytgat.
Nico: Sounds in the Attic is indeed a Flanders Album …..! (Beersel, Flanders)
Little Nemo always reminds me of my personal love with music. I really had to travel to Paris for my vinyl copy of Little Nemo. Today you click on your pc and a week after it's on your doormat. How do you see that evolution.
Vincent: I think it is a pity. Indeed, now, all comes (too) quickly, without any effort, without mystery … I think our old time was more frustrating but finally better. The music now is dematerialized … but humans need time to really appreciate something ! Concerning Out of the Blue, we wanted first to diffuse it only by numeric file, then we decided to manufacture a CD and it will be a pleasure to transform it into a vinyl, if there is sufficient people interested by the magic support…
Nico: That's a good evolution I think…But difficult to get money from that for us, the musicians…
And then there was Turquoise Fields. I wanna stay honest by saying I think Sounds In The Attic is much better, but still I played this album to death. What's your opinion about this album?
Vincent: Sound in the attic was like a child testament … Olivier and me have put inside a lot of our dreams. Turquoise Fields was more a pure artistic creation with a previous common research of themes and ideas. I think that Pink Floyd were somewhere there… I like it also but it is another face of us. Like the world is flat and … Out of the Blue. As CG Jung said: the human spirit is numinous (i.e. complex and multiple) and I think that one of our force is to be free to try something new, avoiding repetition… I hope so !
Nico: I wouldn't say much better but different, I think there is more diversity and less homogeneity in Turquoise Fields, but in this record you have still some tops songs of Little Nemo like : Cadavres Exquis, You Again, L'heure d'Hiver, City Lights, Electric Jive, Love is a lie….
Today you're back with Out Of The Blue. Everybody says their last album is the best, so I think so will you…
Vincent: I don't know if it is our best album , but at least I think that this new album is original and have the merit of a long gestation time. Maybe the most important lack in this album is the absence of Olivier … However, it is a collective creation were each other member of Little Nemo have participated with a research of equilibrium … So, I think it is interesting with the same constant research of melody/harmony/feelings/touching spirit … and rhythm ! One important topic for me in OOTB is the magic presence of Ian Elfin ROSIU at cello which corresponds for me to an ancient child wish. Do you remember Fickleness … ? I would like one day to record again this title with real human musicians (not machines) ! and it was the case here on Out Of The Blue : organic !
Nico: I am surprised because I didn't know that…Who is "Everybody"? But that's good for us…! In fact I think this album is a real fine work, and it will allow us play in different countries next year, we never played before, like Germany (Wave Gothic Treffen Leipzig), Greece and…Belgium (in May)!

How are the reactions from the public?
Vincent: I think that globally this new album is well received... with some comprehensible hesitations like for The World is flat, but it is our 4th album.
Nico: Public likes these songs very much when we played them before the album was released , but we will have a more precise idea of that in the next gigs….
What's the difference between Little Nemo then and now?
Vincent: As I said before, the absence of Olivier is an important difference. But, the same soul is always present I think with a certain amount of continuity. Now, the singers are Nicolas and myself, reminding the tandem Olivier+ Vincent: indeed, there is always a balance between irrationality/moon soul (Vince) and rationality/solar soul (Nicolas): No ? Nicolas introduced a rock energy which is a quiet new experience in the universe of LN. However, it was already present in 1990 by the rhythms on "Cadavres exquis" for example. More Rolling Stones than Beatles now ?? Already 70's influence !
Nico: Olivier Champeau our leadsinger and songwriter isn't here anymore, that's the main difference…
May I end with two questions I always ask? What's your fave album of all time and please state why.
Vincent: Surely, an album of Serge Gainsbourg, and, probably … Melody Nelson. I love the apparent simplicity of this album, the soft bass and drums, the solar guitar and the holly voice: a free spirit directly linked to the essential, the human beauty.
Nico: My preferred album of all time : Led Zeppelin IV. I am a great fan. I think Music was at is best at the time…. There was a huge Energy in the early 70's, even higher that in the 80's… Now I like very much a French band called M83. They have the right sound.
With whom wouldn't you mind to be alone with in an elevator for 8 hours and what would you do then?
Vincent: Me? No one can stand me longer than 5 minutes!
Nico: I would like to be with Marie Josée Croze, a brilliant and very beautiful Canadian Actor. I know she likes music, and has a great personality.

Thank you guys!
Little Nemo soon will play in Belgium. More information about that, later!
Photographs by Emmanuelle Debaussart and Jerome Sevrette
Didier BECU
20/01/2014
---