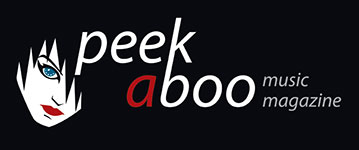 like this interview
---
PLASTIC NOISE EXPERIENCE
After 25 years you should find a right balance of taking things not too serious and concentrating on important things
05/01/2014, Filip VAN MUYLEM
photos: © Filip Van Muylem (first 3) and Marquis(pi)X (stagepics)
---
After getting the last Ep, knowing that a full album is in the pipeline and knowing that some nice anniversary is going to occure in 2014, I thought it was finally time to ask some questions, as I have been a long time follower. Claus didn't disappoint me and so, I'm very glad to present you our interview...
So 25 years of PNE, how does it feel?
It feels very good in general. After 25 years you should find a right balance of taking things not too serious and concentrating on important things. I have my experiences, had good and bad times. The most stressful and exciting time was the very beginning, the first recordings, rehearsals and shows. In general, I had a very good time overall, thanks to my crew and Alfa-matrix as a reliable and professional label.
Can you deliver us a nice story when looking back?
There are so many stories to tell after 25 years. I met so many interesting people and a lot of strange guys from all over the world. To dissociate from the bad guys costed some opportunities but it was worth it. In 25 years I made some friends I can count on. A highlight was our trip to Brazil for example. Many lovely people.
What is the worst situation that happened to you on stage or in the studio if you look back?
The worst thing happened in Belgium after Bimfest when a drunk idiot outside the hall pushed my Emulator2+ keyboard on the street. It completely broke that night. I never faced any serious trouble on stage (crossing my fingers). On stage I'm the backup king, I have always 2 redundant systems with me. My live setup is quite complex, all video and audio is processed in real-time cause I don't use playback movies.
Can we expect a great party, a new best of-album for the celebration of these 25 years?
We should have the party after my next show in Belgium! I just managed to record a new album and I am ready to play live, again. Not sure about another the best of album. I have another digital single on my to do list instead.
In 25 years a lot of things have changed. What are the most significant changes in our world of music?
For me, I can say that the fact that there are less and less real magazine's and less and less cd shops is somehow troublesome, however the internet is a good thing, but still: it all remains thin as air, nothing you can touch before buying it (and sometimes it stays like it, this if you only buy the sound of songs and not the material)? The business totally changed, 25 years ago you went on tour to promote your album, you made your money selling CDs or Vinyl's. Today you don't sell hardware CDs any longer, you earn the money doing gigs, selling merchandising and special limited editions for collectors. Your releases promote your gigs nowadays.
Can we say that working with synths is now easier than a while ago or is it harder? How do you see the evolution of this instrument?
Music production overall is much easier today. For starters, synths and virtual studios are available for everybody. There is a lot of powerful freeware, or very affordable software on the market. When I started making music, I had to apply for a big credit to buy some basic stuff. All the gear had so many limitations. I made my tracks for transmission mainly with 2 instruments and an external effect processor for the voice. We didn't had any multitrack recording, I recorded on 2track DAT tape directly. For overdubs I had to ask my friend Malte for a second recorder to manage it. Nowadays technical possibilities are endless. The big challenge is not to lose the overview and to concentrate on the music itself.
How do you look back at working together with people from Side-Line & A. Matrix?
Alfa Matrix was very helpful from the first moment on. They are nice people I know from the very beginning. They are professional, independent and everything they do is transparent for the bands. In the end, the label-mentality has to fit to the band. You need people to rely on for many years.
I noticed you still get on stage with Gaytron, will there be some new material?
I recorded some tracks but I don't plan any release at the moment. Gaytron was my personal revolution and outing when I was 20 years old. It worked at that time as a statement.
It's sad to see that the message from Gaytron is still needed, gaybashing is still an actual problem, how much of the troubles are you living (or close friends)?
Since I moved to Hamburg and started to work in the music industry, it's not a big topic any longer. My environment is very gay friendly overall and I am a self-confident guy. To live on the countryside can be a totally different story.
How do you see the situation in Russia? No plans to go an perform over there?
Horrible situation in my opinion. But I don't think a Gaytron gig will change anything. Gay people will not come to that kind of gig I am afraid.
Somehow 'City of Lies' was the first song I heard from PNE, what is the most popular song ever? My favorite one is 'Dream destructor' (love the aggressive vibe).
The most popular one might be 'kill the 6'. I don't know. The complete transmission album was very successful at that time. I still play it on almost every show, same as 'Dream Destructor'.
I know that there will be for sure a new album and some great bands did some remixes. Is there a possibility they join stage, like you did in the past with some Belgium artists?
Yes and no. I love to work with Belgium artists because my musical roots are somehow from Belgium. I already got some confirmations but the main problem is limited time. With most bands I shared stage already, there are only a few missing.
Did you have any close contact with NO MORE, the legendary band who did a remix of 'Therapy'. You plan to return the favor?
We met No More at BimFest the very first time when we shared the backstage room. They are lovely people and a very very good live band. Whenever No More are close, go there to see them! They are such good musicians and have so much energy. I like that a lot. I already made a remix for them to be found on the 'Sunday mitternacht limited cd box'.
In 'Control' somebody has control, but over somebody or something? What is meant with this song?
The song is about being afraid of losing control of yourself. The human being needs control. It's about not to drive mad, no to freak out.
What are the Electronic bodies you talk about in the song 'Electronic bodies'?
It's about the dream of becoming electronic. To be perfect and functional. Sooner or later we will replace more and more body parts. We are already addicted to all our mobile devices. People can't walk a street without gazing at a smartphone. It's just a question of time until we got it all implemented in our bodies. Fully integrated in our electronic bodies.
I noticed on your latest EP two tracks who are more like soundscapes and feel like as if they could fit into a nice movie soundtrack, any plans into that direction?
No plans so far but would be nice. If somebody has interest in a movie soundtracks he should give me a call. Would be a new experience.
Do you have some names of other bands who will do the next mix on the new album?
Yes, many, but I am afraid to announce anything until it's not being released. You can be sure, It will be an old school festival.
Just before the publication, Claus shauted this:
Just received another remix for the upcoming PNE release by oldschool heroes PSYCHE! thanks a lot guys, you made my day!! The EBM porn continues: got my Art & Dance compilation mates TYSKE LUDDER onboard and received an asskickin' remix for my new album today!!! BANG! be prepared. ears are bleeding!
If you only have to call one and you get the number from somebody who assures you the answer will be yes, who would you call to make a mix for you and why?
Kraftwerk because they never did mixes for other bands. As far as I know.
Is there an artist you still want to remix after all those years but didn't get the chance and why?
No idea. I get much more remix requests than I can manage. I never thought about it. Every second week I am working on a remix for somebody. Unfortunately I have to cancel many thing due to lacking the time.
In the link I got from Alfa Matrix there was no video ('Control'), so can you say something about that and send us the link? Who made the video, where …
We recorded it in the PNE studio. It was made by B:ianca and Christian Thiem. There will be a remixed video version available together with the album release directed and cut by B:ianca.
Do you plan more videos?
Yes, I am already preparing a new video to be released with the new album.
Can we see you on stage in Belgium, soon? I hope to do another photoshoot like we did in Ghent, do you still have that pic & can we use it for this interview?
Yes, I got requests already after we announced control. And yes, feel free to use the pictures!!
What can we wish you, after 25 years?
POWER ON, always. Not to run out of battery.
What is your final dream/realization with PNE?
Convincing Seba to release PNE on vinyl. Does anybody needs CD's any loner? I am fine with Vinyl and a download code
As Claus was so positive about his label and as I wanted to do something special I asked If the label could write something about Claus to end this nice interview and as a special tribute:
Bernard Van Isacker (also on behalf of Séba & Benoît): Claus is one of those artists who has kept a very accessible level towards people (fans AND label personel) even though he is one of the best known and respected artists in the field of EBM. When I got to meet him for the first time, I instantly intuitively sensed a very good vibe. Mix that with a great dosis of intelligence and a good sense of humor and you know you're in for a very good treat. If all artists were so easy to work with, this business would be heaven, which it is not of course lol. There's a saying 'Never meet your idol', but in his case, it only strengthens the respect I had for him after having bought his first releases.
And as for myself: Claus is indeed one of my idols and I had more than once the pleasure to work with him as you can see on the first 3 pictures (first and third where taken in Ghent & the other one in Geel during 'The Event' with the complete PNE family in a Lost Highway style... I loved the setting and the old school style). My contacts with Clause have always been great. He's a warm and nice person. I somehow feel the same vibe as what some feel with Johan Van Roy and having seen them both together on stage confirms it only: they are the biggest warm harted people on stage!
Thanks a lot Claus, once again: you make great music and are a very warm personallity!
And already one gig announced, here's the link Familytreffen X
And for the Belgium fans, 2/5/2014 at Kavka, Antwerp:
Here's another link: the clip
Ladies and Gentlemen, I proudly present the forthcoming PNE album THERAPY!!!
Pre-order your copy at alfa-matrix directly and secure the exclusive 3CD version including "CONTROL" hardware MCD!!!! Be fast, it's limited!!!!
Filip VAN MUYLEM
05/01/2014
---