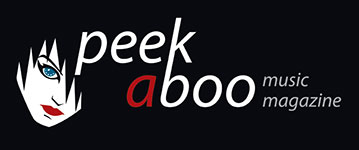 like this cd review
---
PLASTIC NOISE EXPERIENCE
Control EP
Music
•
CD
Dark Electro
•
EBM
•
Electro
[95/100]

Alfa-Matrix
30/09/2013, Filip VAN MUYLEM
---
First of all: 11 tracks for an EP is much, but keeps it nice and interesting. Soon PNE will have a big party, celebrating 25 years in our scene! This one is a preview of what will come and I feel it will really be worth it!
'Control' is a great song, with clearly the best from the past in it. It works on the dance floor, for sure and will be a good one on stage. The extended mix is great. Nodding my head, not wanting to stay still on my chair. The sun shines outside, but I want to keep on listening to it. Love it! Great synths and nice voice, all very catchy! The 7" mix is also worth it & very catchy! AD:KEY delivers a nice mix, very catchy too. Love the adds.
'Therapy' has this one phrase I have heard before ('live in harmony) in another track of PNE. The music is the classic way of working coming off PNE. Great synth & vocals, eating you like a dinosaur! None less but NO MORE gets the honor to produce a mix for this one and delivers a nice mix, however the package doesn't really blend in, the balance doesn't feel right somehow. I think the remix is somehow too modern for the original song and approach. Off course, who am I?
'Electronic Bodies' is already a classic PNE, everything is just so right! Great song, great vibe, nice tempo, well worked out without making too much adds... and yet this is the extended version! The Armageddon Dildo's made a great mix for it (made a more modern version of it, more melodic).
'Mercy' is purely hammering time and I can see Claus hammering on this one with his microphone on stage. Fans will love this song, for sure. Vomito Negro They focused on its rawness and drums & bass line.
'Chapter one' and 'Chapter 2' are 2 experimental tracks: one is more soundscape minded and the other one would fit into a movie (more soundtrack minded). Who knows: there might be a future for this side-step.
Well I can't wait to get more and see what the party will be for these 25 years!
Claus is still in top shape, for sure!
TRACK-LISTING
01 CONTROL 12" extended mix
02 THERAPY 12" extended mix
03 ELECTRONIC BODIES 12" extended mix
04 MERCY 12" extended mix
05 CHAPTER ONE 12" extended mix
06 CHAPTER TWO 12" extended mix
07 CONTROL 7" mix
08 ELECTRONIC BODIES remixed by ARMAGEDDON DILDOS
09 CONTROL remixed by AD:KEY
10 THERAPY remixed by NO MORE
11 MERCY remixed by VOMITO NEGRO
+ CONTROL (Video Clip)
here is the link:
https://www.youtube.com/watch?feature=player_embedded&v=jZsdpPrAhtw
and here's the nice retro interview:
http://www.peek-a-boo-magazine.be/en/interviews/plastic-noise-experience-343/
Filip VAN MUYLEM
30/09/2013
---