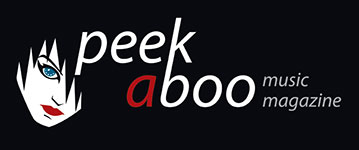 like this cd review
---
THE DEVIL & THE UNIVERSE
Imprint Daath
Music
•
CD
Avant-garde
•
Dark Ambient
•
Dark Wave
•
Experimental
•
Neofolk
•
Soundtrack
[85/100]

Aufname + Wiedergabe
30/09/2013, Filip VAN MUYLEM
---
I had already the ep on my desk & reviewing the whole cd seems to be very easy, as I only have to take a look at the songs not featuring on the ep (but strangely enough: it's only one song). For those who missed the first review, I'll enclose it here
'Nod' is the first song, love the little guitar and the change of mood from a dark one into a more electronic and almost ready to get you on the dance floor. Still the mysterious vibe is kept and that will be our red carpet for the rest of this cd.
'Kruzefix' has some Gregorian chant in it, clearly referring to the title. Later on it gets more about industrial works in a cathedral.
'Procession' starts like a Whispers in the Shadows song, but focusses more on the repeating of the same lines, more like a musical mantra. The industrial musical flood is mixed with some mystical chants/influences. Sometimes I think I can hear bullets flying around my head, but that might be my imagination.
'The pilgrims regress' sounds like minimal wave from the 80's & I love it. A DJ could play it during a retro night and none would think it's an actual song. Nice drums! This one is really to get people to dance. So who Dares to play it during a DJ set?
We already had 'Parvati's lament' on the ep.
'Iblis' seems to be the tribal version of Whispers in The Shadow (including the mysterious voice) and once again I feel that this one can end on a dance floor filling it with dancing people. It has a retro vibe and I love it! Again great drums.
'Gamaliel' has this mysterious deep throat voice in it and a lot of mystical musical influences. Sometimes it gives me goose bumps, as it's so dense and sometimes really scary (for sure if it's late at night and you are all alone in the house).
'Sitra Ahra' is more Neofolk and is really dark and scary. It reminds me a bit of No Festival of Light: the descending into hell. It's well worked out and feels really real if you understand me in this one.
'Nemoralis' follows quit logically and is a good last song: it captures well the mood of this cd. Dark, dangerous, with a Neofolk touch and the logic influence of Ashley's past. I'm pretty sure this won't be the last thing we will hear from this new duo and who knows: you might see them on stage one of these days?
Good luck guys!
There is also a nice video you can watch:
http://www.youtube.com/watch?v=iIphB2Ve00U
Here is the ep review:
http://www.peek-a-boo-magazine.be/en/reviews/the-devil-the-universe-evoking-eternity-ep/?viaadmin=1
Filip VAN MUYLEM
30/09/2013
---