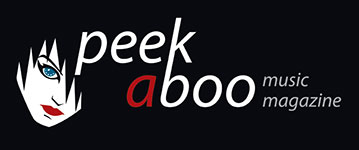 like this cd review
---
DISKONNEKTED
Radio Existence EP
Music
•
CD
Dark Wave
•
Futurepop
•
Synthpop
[89/100]

Alfa-Matrix
28/09/2013, Filip VAN MUYLEM
---
To start with 'Yesteryears' is great song: it has a nice melody, great slicing guitar, something melancholic and it's catchy, so it's a good idea to work on it! This ep is not the only good news for Diskonnekted fans. 'Justify' is now also featuring in a movie called 'Misogynist'! Congratulations, Jan!
The radio edit is not so much different from the original (the ambient remix is not bad, the Edge of dawn remix is a bit more laid down but is still great, the Liquid Newt mix reminds me a bit of VNV Nation somehow), but the Neuroticfish remix is great. Neuroticfish is also one of the possible highlights of VP live 2014! They lift it up and give the song a bigger chance on the dance floors. One of my all-time favorites is for sure 'Personal Demon', maybe that's why I'm not a big fan of this new mix. The original feels somehow stronger and catchier. I miss some details which lifted it (the machinal pong for ex. which appears after 1.42 in the original version. Sorry folks it's hard to explain). The original was way more aggressive and more lived through: it felt more real. 'Empty' is a nice one, has a great guitar play in it & nice beats, but it's over before you know it. I'm still hungry for more when the next one already starts. 'Neverland' gets a Halo in Reverse remix, in this version it reminds me a bit of And One. 'Justify' (VP) is a greater one, love the roaring break beats and the energetic vibe. 'Tunnel Vision' is a great rework by This Morn 'Omina (and I clearly recognize the style).
Not bad for an EP, there is for sure a brighter future for Diskonnekted, so stay connected!
Here is the new video:
http://www.youtube.com/watch?v=7972LWPM34E
Filip VAN MUYLEM
28/09/2013
---