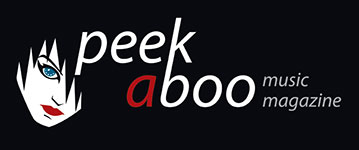 like this cd review
---
DALAPLAN
Music
•
CD
Garagerock
•
Indie
•
Indie Rock
•
Punk
•
Rock
•
Shoegaze
[87/100]

Gaphals
18/09/2013, Filip VAN MUYLEM
---
Once again a band on my plate that I don't know at all. I just listened without any prejudice and was sold, oh yes: they could send me the cd right away! Still I have one problem: I don't understand a word Swedish, but the way the music is produced is so heathened up, so energetic and ready to blow right into your face.
People who know Red Zebra can say that this is their Swedish version or even what could have been them 30 years ago! I hope they get the same way, but without the internal fights and just take the fun and pleasure as they show us on this one! Other influences are The Ramones, The Clash & co. Short songs, 1,2,3,4 let's rock some Punks!
'Mannen Jag Blev' has a nice piano and a synth-thingie/orgue (I think they call it an voxorgel) that reminds me the one from The Doors. The chanting voices are nice. I feel the vibe from 'Punks don't have barbecues' from Red Zebra. It sounds pretty and seems like they are having fun. 'Redan Död' starts with the nice voxorgel. The 'O oO' is really enchanting in this song, together with the rockabilly sound. It's somehow impossible to stand still on this one. It has the vibe of a major hit song and a nice riff. 'Trillar I' starts with the drums, a great riff and this nice voxorgel. Again this 'OoO' jumps in. 'Alcatraz' reminds me a bit of this other great band of whom I want to hear more - The open up and bleeds. The sound is a bit more punkie and the voice a bit more aggressive, just the way I love it. Great backings too. I start to wander on how they sound on stage. 'Skiter I Allt' is a bit softer in the beginning, but gets more into punk and garage rock, again the voxorgel has a nice leading part. I start to wonder if they are related to Henrik Svensson (a great producer)? The title track 'Dalaplan' sounds a bit more like our own School is Cool, mixed with some punk and garage rock. 'Tre Tong Tung' is more old school rock or even like Iggy & The Stooges', but a bit short in time. 'Paniken Växer' sounds again more like having fun and screaming it out. Here I can see some people dance and have fun, getting all sweaty. 'Ta Mig När Jag Faller' goes back to The Stooges but with that punkie attitude and nice backings. Love the little break and chorus, building up the heat. Great guitar solo, nice rock 'n Roll! 'Siste Kvar' starts with a guitar sound that I heard before, but can't place it or drop the right name. There is some melancholy getting into the sound, could be because the main voice sounds rawer than on the other songs. I just love this song, I got dragged into it. The open up and bleeds haunts me again. 'Radio Dalaplan' wakes me up with the energy and the screaming. Luckily I get a few notes where I can catch some breath before it explodes again. No clue what 'Snubblar Fram' is about but it rocks and sounds great. I love the energetic vibe and the screaming. Nice guitar play! 'Död Mans Skor' has a nice bas. Love the voxorgel in it. 'Dynamit' is the perfect word for this review, it's simply the perfect catchword to end with!
They really rock and I love it! Book 'm and make sure we can see them on stage!
Filip VAN MUYLEM
18/09/2013
---