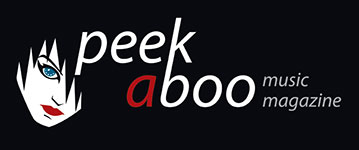 like this movie review
---
ROMAIN GRAVAS
OUR DAY WILL COME
Movie
[78/100]

Filmfreaks
29/09/2013, Didier BECU
---
So far Romain Gavras was known in the musicscene because of his videoclips from M.I.A., but since Our Day Will Come (in French Notre Jour Viendra) he also wants to conquer the movieworld with some shocking images. And judging on his debut it looks like he did a very fine job even if this is mainly due to Vincent Cassel. As after all it's difficult to find a much better person than him for an extremely violent role, not?
All by all there is not that much story in the movie and that's probably because Our Day Will Come can be best described as a kind-of-tribute to the nihilism of today's society. No one understands the young Rémy ( Olivier Barthélémy). He's neglected by anyone and even behind his pc-screen he's the victim from harassments. This all changes when he met the disturbed psychiatrist Patrick (Vincent Cassel). The two decide to go to Ireland but before they hit their goal, they transform Northern France into their playground.

The movie looks like a magnificent tribute to the work of Bertrand Blier. Just like Gerard Depardieu and Patrick Dewaere in Les Valseuses, Cassel and Barthélemy show no mercy or pity for their victims. Anyone who crosses their path can better start praying and hoping that everything will be allright.
The only weird thing though is that the finale misses some force, but apart from that you can state that Our Day Will Come is as strong as Baise-Moi and almost as magnificent as Natural Born Killers.
This rather strange look on today's society by Romain Gavras is available on both dvd and Blu-ray and is in the Benelux available through Filmfreaks.
A tip for those who liked La Haine, Baise-Moi or Preparez Vos Mouchoirs.
Didier BECU
29/09/2013
---
Romain Gavras was tot op heden een bekende naam in de muziekwereld die heel wat stof deed opwaaien met de controversiële clip van M.I.A., maar met Our Day Will Come (in het Frans Notre Jour Viendra) wil hij ook de nodige keet in de filmwereld schoppen. Dat is iets wat hem met verve lukt, ofschoon hij zeer veel te danken heeft aan Vincent Cassel. Want zeg nu zelf, kan je een betere karakterkop dan Cassel vinden als je een geweldfilm wil maken?
Er zit eigenlijk maar weinig verhaal in Gavras debuut en dat komt vooral omdat Our Day Will Come in feite een ode (of zoiets toch) aan het nihilisme van de huidige maatschappij is. Rémy ( Olivier Barthélémy) is een nietsnut die zich door niemand begrepen voelt. Iedereen negeert de roodharige jongeman. Zelfs wanneer hij achter zijn pc-scherm zit om Warcraft te spelen is hij het slachtoffer van allerlei pesterijen. Daar komt op een schone dag verandering in wanneer de losgeslagen psychiater Patrick (Vincent Cassel) zijn pad kruist. De twee besluiten om samen naar Ierland te trekken, maar alvorens dat zo ver is zorgen ze voor de nodige heibel in Noord-Frankrijk.
De film oogt bij momenten als een magnifiek eerbetoon aan de schandaalfilms van Bertrand Blier. Net zoals dat met Gerard Depardieu en Patrick Dewaere in Les Valseuses het geval was, tonen ook Cassel en Barthélemy geen greintje sympathie (laat staan medelijden) voor hun medemens. Wie in hun vizier loopt, prevelt maar best een schietgebedje in de hoop dat alles goed komt.
Vreemd genoeg is het evenwel net de finale die wat kracht mist, maar los daarvan is Our Day Will Come minstens even sterk als Baise-Moi en bijna even briljant als Natural Born Killers.
Deze vreemde kijk op de moderne maatschappij door Romain Gavras is vanaf nu op dvd en Blu-ray verschenen en wordt door Filmfreaks uitgebracht.
Een tip voor fans van films als La Haine, Baise-Moi of Preparez Vos Mouchoirs.
Didier BECU
29/09/2013
---