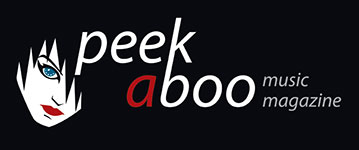 like this cd review
---
MILDREDA
I was never really there
Music
•
CD
Dark Electro
•
EBM
•
Electro
[93/100]

Dependent
27/07/2021, Jurgen BRAECKEVELT
---
Jan Dewulf, John Wolf,... Mildreda, Your Life On Hold, Diskonnekted, Heyaeb... What hasn't Jan done yet? Mildreda was a project with a lot of ups and downs and maybe even mostly downs. We'd like to give you a piece of Belgian music history...
Jan Dewulf is 14 years old when he hears a track of Placebo Effect on an old Danse Macabre compilation. Something clicked, the dreary electronica touched him, more than other music he heard before. Lacking his own gear, he borrows a keyboard from a friend, works his ass off during the school holidays washing up in a pizzeria armed with a towel for weeks on end, in order to raise enough money (then still old Belgian francs) to buy his own equipment.
Jan: "I didn't know and couldn't do anything yet, and after many attempts and disastrous demo tapes, something of a sound of my own was born. That demo was called De Laffe Denker. I was 17 when I released that tape. But it was that tape that would become the blueprint of the Mildreda sound: dark and atmospheric."
That first work received positive feedback from colleagues and concert promoters. Soon Mildreda was playing support gigs for bands like Terminal Choice, Plastic Noise Experience, Covenant and VNV Nation, with positive comments as a bonus.
Jan: "The prospects seemed great at the time, but frustrated by the lack of decent studio equipment and by the lack of a label deal, I decided to put the project on hold. It was the era of bands like Leftfield, Underworld, Fluke and so on. I wanted to make more of that stuff myself, so I started a new project, incorporating a lot of dance influences and leaving the dark electro path."
Despite the calls of the now numerous fans, especially in Belgium, Mildreda had put itself into a deep sleep.
More than a decade later, Dewulf is fully equipped: professional sound engineer, with a fully equipped studio. It was none other than Dirk Ivens (DIVE, The Klinik, Absolute Body Control,...) who suggested at a party that he should breathe new life into Mildreda.
Jan: "It started as a nice one-off event somewhere in 2009: a reunion gig at a birthday party. Dirk Ivens, who was spinning records that evening, suggested that I should really continue with Mildreda. Because the reunion gig was a blast and the audience clearly showed their desire for more, I was seduced by Dirk's idea. Backed by the hardcore fans and with the support of some promoters, I raised Mildreda from the dead."
Mildreda signs a contract with Alfa Matrix, and produces a full album: 'Coward Philosophy'. The group does the support for Skinny Puppy in Belgium. However, the album is only released digitally in the wake of the 2014 music crisis. Dewulf is frustrated to the extreme. Meanwhile, he steadily builds his skills as a producer of other artists, releases a couple of great albums with Your Life On Hold, plays venues flat and decides to make one last attempt in 2020. He writes "I Was Never Really There".
The agony outlined above is the reason why Belgian band Mildreda is only now, 20 years after Jan started the band, releasing its first real outing to the world. The album is a stunner that will delight many a fan and electro-enthusiast. I Was Never Really There is a powerful hybrid of old Vancouver school (Skinny Puppy, Front Line Assembly) and Belgian EBM (The Klinik, Insekt). It breathes the spirit of the nineties, but with the sounds of 2020.
Musically, it is a hell of an electro record. Based on Jan's previous work, fans know what he is capable of. Compared to Mildreda's earlier work, this one sounds even more refined, diverse, civilised when a song demands it, rough when it's allowed to grind.
Mastering this album was in the hands of Leather Strip's Claus Larsen.
Backfire sets things of with a blast as the opener. Great to hear how subtle every sound, sample and noise finds its place in this slightly slower opener. The typical atmosphere of earlier work is very recognisable.
If you like dark, lingering electro with a touch of industrial, then Reinvention Of Pain is right up your street. Since Jan Dewulf has a large family of musician friends, there are a number of big names who gladly lend their voice and support to this album. With Echoes, DIVE comes to the rescue. A lingering song in which the characteristic voice of Dirk Ivens brings some noisy accents.
For the Im Rhytmus Bleiben mashers you can also turn to Mildreda. Inner Judgment does this quite well. In Liasons Dangereuses you can bend your knees a bit deeper: the pressure and the weight that this great midtempo song puts on your shoulders and the bombast that vibrates out of your speakers, force you to bend. Resistance is futile...
And then one of Jan's heroes joins in. Numb is there on Erased. We recognise Mildreda's epic sound carpet: it's amazing how this can sound so atmospheric. It must be a gift, one of the many that Mildreda has.
Halfway through the album, the sound ebbs away to almost nothing, only to rise again in its grandeur.
Another of Jan's heroes, Cyan (The Eternal Afflict) joins the fray on Blame It On The Moon. The song has more future-pop allure and is wonderfully danceable. The characteristic EBM tempos and angular synths combine to create a true spectacle. There are also some techno influences. Cross out 'styles', it's just a track that makes me happy. And not just this one. It's a fucking blissful 6-minute trip. And now we're warmed up, Opposite Choice is another hit. The eleventh is an electro-ballad: Dream Machine.
Musically, the whole thing hovers between the rough and gothic impact it once started with and more contemporary electro. Where it has always been Jan's goal with Mildreda to make atmospheric music with a dark edge, he has succeeded perfectly with this album. The themes remain the same: inner torment, sadness and despair. You may find solace in there, but it remains hard and bitter in a way.
Mildreda may have started in 1990, but this is no 'back to the nineties' album. This is straightforward 2021 electro from the top shelf. Mildreda does stay true to its own characteristic sound. Atmospheric, conjuring, sometimes cold and hard, sometimes humble. It is all there.
Adrenaline and other hormonal stuff chase body and mind in all directions when listening to this I Was Never Really There. A shot of everything. Now let's hope Mildreda stays among the living, may it grace many a stage and give many an electro-lover a great time. This is something that should last... Jan Dewulf is back with his Mildreda that he started as a 14 year old. And how! This is world class. And with that everything is said... for now...
Jurgen BRAECKEVELT
27/07/2021
---
Jan Dewulf, John Wolf, … Mildreda, Your Life On Hold, Diskonnekted, Heyaeb… Wat heeft Jan nog niet gedaan? Mildreda was een project met heel veel ups en downs en misschien wel met overwegend downs. We geven graag een stukje Belgische muziekgeschiedenis mee…
Jan Dewulf is 14 jaar oud als hij een track van Placebo Effect hoort op een oude Danse Macabre-compilatie. Iets klikt, de grauwe electronica heeft iets geraakt, meer dan andere muziek die hij eerder hoorde. Bij gebrek aan eigen materiaal leent hij een keyboard van een vriend, werkt zich uit de naad tijdens de schoolvakanties waarbij hij met de handdoek gewapend wekenlang afwast in een pizzeria, om zo voldoende geld samen te krijgen (toen nog oude Belgische franken) om zijn eigen apparatuur aan te schaffen.
Jan: "Ik wist en kon nog niets, en na veel pogingen en dito rampzalige demo-tapes, kwam er iets van een eigen sound. Die demo kreeg de naam De Laffe Denker. Ik was 17 toen ik die tape uitbracht. Maar het was die tape die de blauwdruk zou worden van de Mildreda-sound: donker en sfeervol."

Dat eerste werk kreeg fijne feedback van collega's en concertpromotoren. Al gauw speelde Mildreda supportoptredens van bands als Terminal Choice, Plastic Noise Experience, Covenant en VNV Nation, met positieve commentaren als extraatje.
Jan: "De vooruitzichten leken op dat moment geweldig, maar gefrustreerd door het gebrek aan fatsoenlijke studioapparatuur en door het ontbreken van een labeldeal, besloot ik het project on hold te zetten. Het was het tijdperk van bands als Leftfield, Underworld, Fluke enzovoort. Ik wilde meer van dat spul zelf maken, dus begon ik een nieuw project, waarin ik veel dance-invloeden verwerkte en daarmee het donkere electro-pad verliet."

Ondanks de roep van de ondertussen vele fans, vooral in België, had Mildreda zichzelf in diepe slaap gehuld.
Ruim een decennium later is Dewulf compleet uitgerust: professionele geluidstechnicus, met een compleet uitgeruste studio. Het was niemand minder dan Dirk Ivens (DIVE, The Klinik, Absolute Body Control,…) die hem op een feestje suggereerde dat hij Mildreda nieuw leven moest inblazen.
Jan: "Het begon als een leuk eenmalig evenement ergens in 2009: een reünieoptreden op een verjaardagsfeestje. Dirk Ivens, die die avond platen draaide, stelde voor om echt door te gaan met Mildreda. Omdat het reünie-optreden een knaller was en het publiek duidelijk liet blijken meer te willen, werd ik verleid door het idee van Dirk. Gesteund door de hardcore fans en met de steun van een aantal promotoren, wekte ik Mildreda op uit de doden."

Mildreda tekent een contract met Alfa Matrix, en produceert een volledig album: 'Coward Philosophy'. De groep doet de support voor Skinny Puppy in België. Het album wordt echter pas digitaal uitgebracht in de nasleep van de muziekcrisis van 2014. Dewulf is tot het uiterste gefrustreerd. Ondertussen bouwt hij gestaag zijn vaardigheden uit als producer van andere artiesten, brengt een paar geweldige albums uit met Your Life On Hold, speelt zalen plat en besluit in 2020 nog een laatste poging te wagen. Hij schrijft "I Was Never Really There".

De hierboven geschetste lijdensweg is de reden waarom het Belgische Mildreda pas nu, 20 jaar nadat Jan de band startte, haar eerste echte release op de wereld loslaat. De plaat is een knaller van formaat die menig fan zal bekoren en vele electro-liefhebbers zal weten in te pakken. I Was Never Really There is een krachtige hybride van old Vancouver school (Skinny Puppy, Front Line Assembly) en Belgische EBM (The Klinik, Insekt). Het ademt de spirit van de nineties, maar dan met de sounds van 2020.

Muzikaal is het een dijk van een electro-plaat. De fans weten op basis van het voorgaande werk van Jan wat hij allemaal in zijn mars heeft. Dit werk klinkt in vergelijking met het vroegere werk van Mildreda nog verfijnder, diverser, beschaafd als een song het vraagt, ruw als het mag schuren.
Het masteren van dit album was in handen van Leather Strip's Claus Larsen.

Backfire steekt de vlam in de pijp als opener. Geweldig om te horen hoe subtiel elke klank, elke sample en elk geluid precies zijn plaats vindt in deze iets tragere opener. De typische sfeer van eerder werk is zeer herkenbaar.
Als het donkere, slepende en met vlagen industrial doorspekte electro mag zijn, dan is Reinvention Of Pain een kolfje naar jouw hand. Aangezien Jan Dewulf al jarenlang een grote muziekvriendenfamilie heeft, zijn er een aantal grootheden die graag hun stem en steun verlenen aan dit album. Bij Echoes komt DIVE bijspringen. Een slepende song waarbij het karakteristieke stemgeluid van Dirk Ivens wat noisy accenten meebrengt.
Voor de Im Rhytmus Bleiben-meestampers kan je ook bij Mildreda terecht. Inner Judgment lukt dat al aardig. Bij Liasons Dangereuses mag je al wat dieper door de knieën: de druk en het gewicht die deze geweldige midtempo song op je schouders legt en de bombast die uit je boxen trilt dwingen je te plooien. Resistance is futile…
En dan komt één van Jans helden meedoen. Numb is erbij op Erased. We herkennen het episch uitgesponnen klanktapijt van Mildreda: wonderbaarlijk hoe dit zo sfeervol kan klinken. Het moet een gave zijn, één van de vele die Mildreda heeft.
Halverwege het album ebt de klank weg tot bijna niets, om dan terug in zijn grootsheid te herrijzen.
Een andere held van Jan, nl. Cyan (The Eternal Afflict) gooit zich mee in de strijd bij Blame It On The Moon. De song heeft wat meer future-pop-allures en is zalig dansbaar. De karakteristieke EBM-tempo's en hoekige synths voeren samen een waar spektakel op. Er sluipen ook wat techno-invloeden in. Streep doorheen 'stijlen', het is gewoon een track waar ik blij van word. En niét enkel van deze alleen. Het is een fucking zalige trip van 6 minuten. En nu we opgewarmd zijn krijg je er met Opposite Choice nog een klepper bovenop. De elfde is een electro-ballad: Dream Machine.


Muzikaal hangt het geheel tussen de ruwe bolster en gothic-inslag waarmee het ooit begon en meer hedendaagse electro. Waar het altijd al het doel was van Jan om met Mildreda atmosferische muziek met een duister randje te maken, is hij daar met dit album perfect in geslaagd. De thema's blijven dezelfde: innerlijke kwellingen, verdriet en wanhoop. Je kan misschien troost vinden, het blijft toch op een bepaalde manier hard en bitter.
Mildreda begon dan wel in 1990, maar dit is geen 'back to the nineties'-album. Dit is rechttoe rechtaan 2021- electro van de bovenste plank. Wel blijft Mildreda trouw aan de eigen karakteristieke sound. Sfeervol, bezwerend, dan weer kil en hard, dan weer deemoedig. Het zit er allemaal in.
Adrenaline en ander hormonaal spul jagen lichaam en geest alle kanten op bij het beluisteren van deze I Was Never Really There. A shot of everything. Nu hopen dat Mildreda onder de levenden blijft, vele podia mag bestijgen en menig electro-liefhebber geweldige tijden mag bezorgen. This is something that should last… Jan Dewulf is terug met zijn Mildreda waar hij als snaak van 14 mee begon. En hoé?! Dit is wereldklasse. En daarmee is alles gezegd.. for now…
Jurgen BRAECKEVELT
27/07/2021
---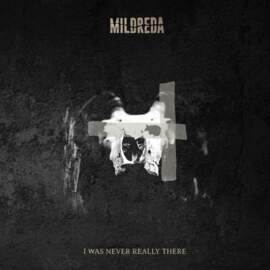 ---