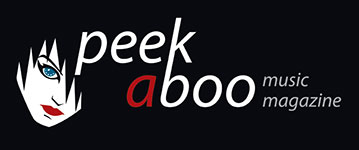 like this cd review
---
EMBRYOID
Dead Cells
Music
•
CD
Cold EBM
•
Dark Electro
•
EBM
•
Harsh
•
Hellelectro
•
IDM (Intelligent Dance Music)
[89/100]

Advoxya Records
13/03/2014, Filip VAN MUYLEM
---
Again I'm facing a band I don't know at all, reviewing it between cool metal and Gothic Rock bands! Reviewing each time a different genre is saving me from boredom.
It all starts with 'Darklight' a cyberpunk song with some pieces in it from 'Ghost in a Shell', we all know that one, right? There are no other vocals in it.
The sound is great on the first real song 'Dead Cells': love the harsh voice, stumping beats, the IDM, harsh Hellectro vibe (or as some say: modern EBM) and the scare lyrics (you'll find them in every song), the fast drive... It's sounds like Suicide Commando on speed versus C-Lekktor (in English)! After listening to the rest of the songs I can say that every other track could become a major clubber, it just needs to be picked up by a DJ! After 12 regular songs, we get some remixes...
First one is 'Harshlife (High Level Static Remix)': indeed a real clubber! Feels a bit like the heavier version of a Funkervogt song! A more aggressive and Suicide Commando minded approach has been worked out on 'I Hate U (Touched by Stahlnebel & Black Selket)': love it! I already reviewed and love them very much, so Dolls Of Pain did indeed a great job with 'Harshlife'! They give an even more club orientated remix, harsher en more into IDM! As last one we get 'No Leadership (Remix Feat Larva)': the music is good, but I hate the extra voice. I think Larva is simply not my thing.
I can simply conclude with the catchy phrase: If you haven't booked them yet, hurry before you can't afford them anymore! Message for the fans: buy their cd and go to their concerts as in 10 years you'll be able to say: I have seen them before they grow out of our little scene!
Filip VAN MUYLEM
13/03/2014
---