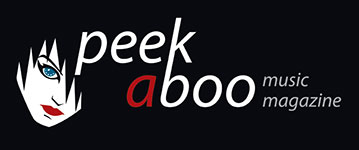 like this digital review
---
M.O.D.
R3M1X AИD R3​-​C0V3R
Music
•
Digital
Cold EBM
•
Electro Pop
•
Electropunk
•
Future Pop
•
IDM (Intelligent Dance Music)
[85/100]

Gothic World Records
11/03/2014, Filip VAN MUYLEM
---
"M.O.D." the EBM Cybergoth Italian Band After the great success of "Le Dios Mechanische" has released "R3M1X AИD R3​-​C0V3R" a new Free Download Album that contains New Covers and Remixes from many bands around the world.
From the very first song my heart was stolen! Great work! The Angesplit Cover for example is pretty nice. Love the voice, the music, nice intro for a party! Sadly enough the second song slows down too much to keep the party going on, turns it into a more industrial sound, but with a low drive.

'Makaber Tanz' gets a lot of versions. The best version is the Sons of Hadit Remix, turning it into a real party raver, with real techno beats. It almost made me become deaf! Hardcore fans will really love the beats, for sure! Almost heard the cry (Bonzai!!!! Tsa Tsa Tsa, Bonzai!!!! The real fans know what I mean with this). The Ira-K version is almost like as if The cranes (on Speed) took over the vocals, but with different kind of beats, still enough tuned into club land! The Rolling Stones Cover is also not bad at all, however: I have heard this one way too many times in all kind of versions...

The Athamay Cover is also nice, love the voice and the beats! Sounds like Gothic/Fetish on speed! The CCCP Cover is not bad, but a bit of a too slow end song, to end this nice rave party!
To end with, it was nice to have this party, at some point it felt like a DJ Hive party, so who knows? I will forward him this review... And fans of DJ Hive know what to do...
TRACKLIST:
1. 100% (Angelspit Cover)
2. Die Sklaverei (Mop Cortex Bitcrush Remix) [ITA]
3. Makaber Tanz (Sons of Hadit Remix) [ITA]
4. Makaber Tanz (Ira-K Organisation Hypertrax Remix) [ITA]
5. Paint It Black (Rolling Stones Cover)
6. Tödlicher Krebs (Artcore Machine Remix) [ITA]
7. Makaber Tanz (Bleeding Corp. Bloody Dance Remix) [ECU]
8. Makaber Tanz (Device Noize Remix) [MEX]
9. Kiss The Whip (Athamay Cover)
10. Makaber Tanz (VoiXNoire Remix) [PUR]
11. Makaber Tanz (K-TAZ Spooky Remix) [ITA]
12. Annarella (CCCP Cover)
Filip VAN MUYLEM
11/03/2014
---