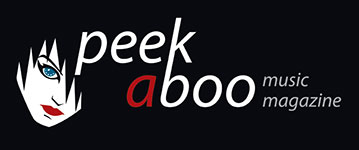 like this movie review
---
CHRISTOPHE OFFENSTEIN
En solitaire
Movie
Drama
[70/100]

Belga Films
11/03/2014, Didier BECU
---
A man alone in a boat. Haven't we seen this already in last year's magnificent All Is Lost by Robert Redford? We did, but En Solitaire is different though. Some claim that this is a so- called feelgoodmovie (something you can't say about Redford's tour de force!) and so we also know what to expect. And there's more, as this is a French movie, and since Le Fabuleux Destin d'Amélie Poulain (and in a lesser way the overrated Intouchables), we all know that they can make such movies like no one else!

The movie is about the Vendée Globe, a prestigious contest in where people have to sail around the world. There's one condition though: they have to do everything by themselves (including the reparations) and most of all they must be alone on board. Due to pure luck Yann Karmedec (François Cluzet, yes him from Intouchables!) can participate. There's even more, he seems to be the first to reach the finish. A dream that got splattered when young Mano Ixa (Samy Seghir) climbs unnoticed on board. Mano dreams of becoming a professional football player and he wants to reach France. What will Yann do now his own dream comes in danger?

En Solitaire is a light movie that stands on the excellent performance from Cluzet and the breathtaking images that are taken all around the world. If you dig some pages about sailing (we do that too!) you can read that some things are quite impossible, but as we know nothing about boats, we better stick to the cinematographic aspect. Offenstein never digs deep into his characters. For example we know nothing about the background from the young Mano. His message is clear (and naïve): hold on to your dreams and you'll get what you want. No need to tell that the finale is quite mellow, but if you close your eyes for this then En Solitaire is a good alibi for an entertaining film evening. Even if we recommend you to put All Is Lost on top of your pile.

En Solitaire is out on Belga Films, on both DVD and Blu-ray.
Didier BECU
11/03/2014
---
Een man alleen in een bootje. Hebben we dat verleden jaar al niet eens eerder in de fantastische tour de force van Robert Redford die All Is Lost is gezien? Ja dus, alleen is dit debuut van Christophe Offenstein iets geheel anders. Critici durven al eens het gevreesde woord feelgoodfilm in de mond te nemen, waarmee je meteen ook weet uit welk vaatje deze prent tapt. Gelukkig gaat het om een Franse productie, want sinds Le Fabuleux Destin d'Amélie Poulain (en in veel mindere mate de overgewaardeerde Intouchables), weten we dat de Fransen daar een patent op hebben.


Het gehele verhaal draait om de Vendée Globe, een prestigieuze zeilwedstrijd. De deelnemers moeten een zeiltocht rond de wereld maken. De grote voorwaarde is wel dat zij alles zelf doen (inclusief herstellingen) en vooral dat zij alleen aan boord zijn. Een van de deelnemers is Yann Karmedec (François Cluzet, jawel uit Intouchables!). Yann kan door een stom toeval deelnemen aan deze wedstrijd. Meer zelfs, alles ziet er naar uit dat hij als eerste de eindmeet zal halen. Een jonge Mauritaniër Mano Ixa (Samy Seghir) gooit echter roet in het eten. Zonder dat Yann het weet, klimt hij aan boord. De jonge verstekeling droomt ervan om profvoetballer te worden en wil naar Frankrijk. Mooie dromen, maar daarmee komt wel die van Yann in het gedrang, hij is immers niet meer alleen en kan dus worden gediskwalificeerd.


En Solitaire is een zeer lichte film die vooral wordt rechtgehouden door de excellente vertolking van Cluzet en de vele adembenemende natuuropnames. Als je bepaalde commentaren op zeilpagina's raadpleegt (dat doen wij dus ook!), kan je tussen de regels lezen dat het allemaal iets te gemakkelijk is om waar te zijn. Maar goed, wij kunnen amper een roeibootje onder controle houden, dus houden we het maar op het cinematografische aspect.


Offenstein diept zijn karakters niet uit, zo komen we bijna niets te weten over de achtergrond van de verstekeling. Offensteins boodschap is duidelijk (en ook naïef): hou vast aan je dromen en je komt er wel. Het slot is dan ook niet gespaard gebleven van een hoge dosis meligheid, maar als je dat met de mantel der liefde kan bedekken is En Solitaire al bij al een leuk alibi voor een onschuldige filmavond. Ook al leg je All Is Lost maar beter bovenaan de stapel.


En Solitaire is nu uit op Belga Films, zowel op dvd als Blu-ray.
Didier BECU
11/03/2014
---
---