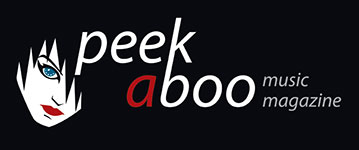 like this movie review
---
JUSTIN CHADWICK
Mandela, Long Walk To Freedom
Movie
Biography
[60/100]

Paradiso
07/03/2014, Didier BECU
---
When I was a little boy I was faced with a quite surreal (albeit very real) thing. There are people living on this earth we walk upon who misjudge others just because of the colour of their skin. In some areas it goes as far that if the victim starts to protest he'll end up in jail. It's indeed something everybody knows, but in all fairness, penning it down feels like reproducing the script from a sciencefiction movie like say Planet Of The Apes. But hang on, this is not Hollywood, this is the actual world we're living in. And of course Nelson Mandela knew very well how that felt like.

His revenge afterwards was literally bittersweet. Not only did he receive the Nobel Price, but also became the first black president in South Africa. Regarding the effort it has cost, it's an achievement that makes everyone dizzy. A minor point is that some has uplifted him as a saint. He's not, simply because no one is. The result of course is that he also has become at the same time one of the most interesting and dullest persons ever. So what about a movie that only wants to sharpen this image? There's even more, as the picture suddenly got an extra touch. When the biopic got premiered on Thursday 5th December in London 2013, news came in that the South-African leader passed away. It sounds sick, but out of a sudden the producers had the best publication possible. Due to his death, Mandela was again the talk of the day and so a perfect time to tell the audience that they could see his life in pictures in the theatres.

In the end it wasn't as producers expected, the movie wasn't such a big hit as they were hoping. The biggest letdown is probably the immense respect maker Justin Chadwick has for Mandela. No one can deny his importance, or him being one of the bravest men ever, but with this alone you don't create an interesting personage.

In two hours and a half we witness the fall and rise of one of world's greatest icons. We get a quick glimpse in his youth. At a young age Mandela got interested in politics and of course he was focusing on the injustice of the Apartheid-system breads. But who speaks, was thrown in jail. In the case of Mandela it meant 27 years imprisonment. During those years, Mandela found strength in his inner relation with Willie Mandela (Naomie Harris, yes the bimbo from Skyfall!). What follows are of course the way to freedom and him becoming the president.

Justin Chadwick based his script on Mandela's biography, and so you know what can be expected. The director never asks any questions, everything Mandela does is kind of sacred and to make the picture complete, Mandela: Long Walk to Freedom ends with an U2-song.

And yet, you can't say Mandela: Long Walk to Freedom is a bad movie, and that is because of the very strong performance by Idris Elba as Mandela. Something you also can say about Naomie Harris' acting, even if it's difficult forgetting Bond if you see her.

Mandela: Long Walk to Freedom is out on DVD by Paradiso.
Didier BECU
07/03/2014
---
Als klein broekventje kreeg ik van mijn leraar de moeilijke opdracht om Het Huis Van Mama Pondo van Aster Berkhof te lezen. Een onderhoudende jeugdroman die zich in een zeer vreemd milieu afspeelt, nl. Zuid-Afrika tijdens het Apartheidsregime. Het bizarre aan dit verhaal was dat het helemaal niet was verzonnen. Neen, ergens op deze wereld leefden (leven) er mensen die hun medemens minderwaardig vinden omdat hij geen blanke kleur heeft. En als zo'n arme drommel daar durft tegen te protesteren gaat hij regelrecht de nor in. Ik geef het toe, terwijl ik deze woorden neerpen voelt het aan alsof ik iets over een sciencefictionverhaal als Planet Of The Apes schrijf. Tja, zo surrealistisch, zo onrealistisch klinkt het allemaal.

Iemand die het allemaal zelf aan den lijve heeft ondervonden is natuurlijk Nelson Mandela. Zijn wraak was letterlijk zoet, want na jarenlange opsluiting ontving hij nadien niet alleen de Nobelprijs voor de vrede, maar schopte hij het ook nog eens tot de eerste zwarte president van Zuid-Afrika. Een prestatie om u tegen te zeggen, maar dat betekende ook dat men van Nelson Mandela een heilige ging maken. Dat is hij niet, gewoonweg omdat niemand dat is. Het gevolg daarvan is dat Mandela zowel één van de belangrijkste alsook saaiste personen uit de wereldgeschiedenis werd. En wat moet je aanvangen met een film die dat beeld alleen maar wil verscherpen? Meer zelfs, het noodlot heeft ervoor gezorgd dat deze film van Justin Chadwick nog heiliger dan de paus werd. De film ging namelijk in première in Londen op donderdag 5 december 2013, net op het moment dat het nieuws werd bekend gemaakt dat Mandela aan zijn laatste reis bezig was. Hoe pervers het ook klinkt, blijft de waarheid evenwel toch dat de prent zich geen beter reclame kon bedenken. Mandela was door zijn dood weer volop in de kijker geraakt en dus konden de producenten de wereldburger ook op de hoogte brengen dat hij zijn levensverhaal in de bioscoop kon zien.

Uiteindelijk liep het allemaal niet zo'n vaart, want de film verbleef maar een paar weken in de bioscoop en ondertussen is iedereen er al lang van overtuigd dat je geen onmens bent als je beweert dat je deze biopic niet wil zien. Het grote probleem van Long Walk to Freedom is gewoonweg het torenhoog respect dat maker Justin Chadwick zijn protagonist toewerpt. Het is misschien wel zo dat Mandela het voorbeeld is van hoe een oprecht mens zich moet gedragen, alleen heb je daar nog geen interessant filmpersonage mee. In tweeënhalf uur zien we het leven van Mandela. In recordtempo zien we iets over de jeugd van deze op 18 juli 1918 geboren Zuid-Afrikaan. Op vrij jonge leeftijd engageert hij zich voor politiek. Alleen, wie in Zuid-Afrika zijn mond roert moest daar ook voor op de blaren gaan zitten. In het geval van Mandela was dat 27jaar opsluiting op het Robbeneiland. Tijdens die gevangenschap had Nelson een innige band met Willie Mandela (Naomie Harris, jawel de stoot uit Skyfall!). En natuurlijk volgt er nog de vrijlating en de triomf: het presidentschap.

Justin Chadwick baseerde zich voor zijn script louter op Mandela's biografie. Daarmee weet je meteen ook welke kant de film opgaat. Chadwick stelt nooit vragen, Mandela is gewoon onaantastbaar en om het cliché helemaal compleet te maken wordt de film nog met een song van U2 afgesloten.

En toch, is Mandela: Long Walk to Freedom niet eens zo'n slechte film. Dat is zeker geen verdienste van maker Chadwick, wel van Idris Elba die de rol van Mandela op zeer overtuigende wijze neerzet. Zelfs Naomie Harris doet het niet slecht, alhoewel het moeilijk is om niet aan Bond te denken. Wellicht wordt dit de film die in de toekomst op school de versleten Daens zal vervangen, op cinematografisch vlak onthouden we vooral de vertolkingen.

Mandela: Long Walk to Freedom is nu uitgebracht op dvd door Paradiso.
Didier BECU
07/03/2014
---
---