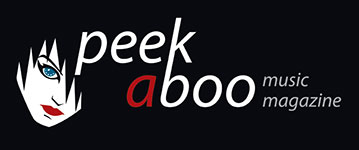 like this cd review
---
INNER SUN
Arcane Initiation
Music
•
CD
Dark Pop
•
Dreampop
•
Indie Rock
•
Pop
•
Post Rock
•
Shoegaze
[90/100]

Self-released
03/03/2014, Filip VAN MUYLEM
---
To start with, I got this via the guest vocalist and I'm very happy with it. The music is great and the vocals (Hans Luyten) reminds me a bit of Brainstorm. The production is simply great, love the sound and all is blending in perfectly! It's only 5 songs, but the band only got together in 2012 and already delivers a jewel of an EP!
The genre is what you can call something between soft rock and melodic Blues Pop. They say from themselves that they are mostly influenced by The Cure, Anathema & Killing Joke, but I for sure sense enough authenticity and yes: I'm a fan of all these bands!
'Arcane Initiation' is a nice and up-tempo rock song, well worked out and very melodic! Great riffs and great vocals! It's a real earworm! A real jewel! I love the melancholic sound on 'Gates Ajar', just as the great guitars and the showing off on the vocal side! The piano synth is also great! Love the sweetness in 'Cassandra', just as the nice backings. One has to know that Niki is a singing teacher, that says it all, right? 'Archangelica' sounds more like a mix between melancholic metal and bluesy pop, a nice one (and here I understand why they say influenced by Anathema)! I love the nice piano outro on this one! 'Blood and Sound' has a nice Brainstorm kinda sound, very melodic and melancholic! Love the hypnotic synth and great guitars (cool retro sound), just as the vocals! Once again, I use the repeat function!
It's clear that this band can become a great one, it has already enough potential! Let's hope that this review will help them to get more fans and more attention!
Here's some info:
Inner Sun :

Niels De Win : keyboard
(Red Lake Hill)
Chris Heylen : drums
(In de Schaduw, Avatar, The Avatar, Guardian Heliotrope,)
Jeroen Lemmens : bass
(Exterminator, Patriarch, Celestian, Strawberry Blonde, Process of the Spirit)
Hans Luyten : lead vocals / guitar
(Guardian Heliotrope)
Romain Swinnen : guitar
(Vstream)
Niki Dierckx : guestvocals & backings
Filip VAN MUYLEM
03/03/2014
---