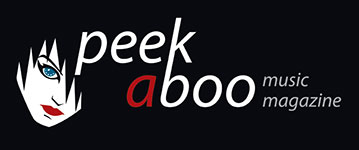 like this movie review
---
ROB EPSTEIN & JEFFREY FRIEDMAN
Lovelace
Movie
Biography
•
Drama
[78/100]

Paradiso
04/03/2014, Didier BECU
---
It's a small wonder that nobody had before the idea to film the turbulent life from Linda Lovelace. And no, even if we respect you a lot, we won't believe you if you're telling that you've never heard this name before as this lady who is born as Linda Susan Boreman later became the first pornstar ever. Not that Linda herself earned a lot with it. Deep Throat might have gathered millions of dollars and outsell blockbusters like Planet Of The Apes, but at the end of the day Linda only got 1200 dollars for it. In 1980 she wrote her biography Ordeal in where the woman described the facts from a total different perspective and later became a prominent feminist who was rallying against porn. It's on that book that the directing duo Rob Epstein and Jeffrey Friedman were basing their film on. With that decision you automatically get a one-dimensional approach.


The movie starts during Linda's teen years (Amanda Seyfried). The young brunette isn't pleased with the strict rules that are set by ma (Sharon Stone) and pa (Robert Patrick). Despite the fact that it's forbidden, Linda goes with her best friend Patsy (Juno Temple) to the local disco at where she's soon the new gogo-girl. That's also something that's been noticed by Chuck Traynor (Peter Sarsgaard) who is convincing the two youngsters to do the same in Las Vegas and earn more money. The young Linda gets in conflict with her conservative parents but chooses for Chuck. A bad choice it seems as once he discovers that his naïve girlfriend can perform some tricks with her mouth, he has a brilliant idea: shooting a pornmovie with the girl next door. The plan works but Linda has to pay a high price for this. Not only she becomes America's most popular slut, she also becomes the victim of Chuck's violence.


Lovelace is surely not a bad movie, but you feel that directors Rob Epstein and Jeffrey Friedman could have make a more fascinating movie with a thrilling subject as this. Because of the same subject, the movie stands in the shadow of Boogie Nights. That kind of hurts as this biography never is as good as Paul Thomas Anderson's masterpiece. Another minor point is the length as 90 minutes is all by all far too short to capture this story. And then there is the acting. Amanda Seyfried surely has a sweet face, but she rarely succeeds in getting a grip on the viewer, not even when she's got hit by her boyfriend. Much better are the supporting roles. There's the excellent performance from the almost unrecognisable Sharon Stone, and there's Robert Patrick as well who repeats his well-known role as ex-military.


A bit one-dimensional and not the tip most were hoping for, but a good watch nonetheless.
Lovelace is now out on DVD on Paradiso.
Didier BECU
04/03/2014
---
Het is een klein wonder dat niemand er eerder aan dacht om het turbulente leven van Linda Lovelace te verfilmen. Wie, zegt u? Neen, voor één keer geloven we u niet, want deze vrouw die op haar identiteitskaart de naam van Linda Susan Boreman heeft staan iss natuurlijk de allereerste pornoster ter wereld. Veel poen en eer heeft de vrouw er achteraf niet aan overgehouden. Alhoewel Deep Throat miljoenen dollars opbracht en blockbusters als Planet Of The Apes een poepje liet ruiken, kreeg Linda welgeteld 1200 (!) dollar op haar bankrekening. In 1980 schreef Lovelace haar biografie Ordeal waarop deze film is gebaseerd. In het boek vertelt de gewezen pornoster de ware aard van het verhaal en werd nadien zelfs een fervente feministe die porno wilde verbieden. Omdat het regisseursduo Rob Epstein en Jeffrey Friedman haar biografie als scenario gebruikte krijgen we natuurlijk een eenzijdige versie van de feiten, helaas is dat niet de enige fout die de twee cineasten hebben gemaakt.


De film vangt aan bij Lindas tienerjaren ( Amanda Seyfried). De preutse brunette verzet zich tegen de strenge wetten van ma (Sharon Stone) en pa (Robert Patrick). Ondanks het verbod gaat Linda toch samen met haar vriendinnetje Patsy (Juno Temple) naar de lokale disco. Het duurt niet lang vooraleer de twee goedgelovige meisjes op het podium als gogodanseresjes staan. Dat heeft ook de sluwe Chuck Traynor (Peter Sarsgaard) gezien die de twee meiden ervan overtuigd dat ze tonnen geld kunnen verdienen als ze deze kunstjes in Las Vegas willen opvoeren. De jonge Linda komt al gauw in conflict met haar conservatieve ouders en kiest voor Chuck. Een slechte keuze, want als hij ontdekt dat zijn nieuwbakken vriendinnetje bepaalde talenten met haar mond heeft komt hij op een geniaal idee: een pornofilm maken met het meisje van naast de deur. Het plannetje lukt, maar de prijs die Linda er later moet voor betalen is bikkelhard. Zij wordt niet alleen de slet die heel Amerika verfoeit, ook krijgt ze om de haverklap van Chuck een hevig pak slaag die ondertussen haar pooier is geworden.


Lovelace is zeker geen slechte film, alleen voel je dat Rob Epstein en Jeffrey Friedman heel wat meer uit dit onderwerp hadden kunnen halen. Wegens het gelijkaardige onderwerp staat de film een beetje in de schaduw van Boogie Nights (of zelfs het mindere Studio 54). Dat doet pijn omdat deze biografie op geen ogenblik in de buurt van het meesterwerk van Paul Thomas Anderson komt. De regie van Lovelace is niet alleen wat zoutloos, ook is het allemaal veel te braaf en anderhalf uur is misschien iets te weinig speeltijd voor zo'n onderwerp. Ook de acteurs gaan niet geheel vrijuit in deze prent. Amanda Seyfried heeft wel een mooi snoetje, jammer genoeg voelt de kijker nooit met haar mee, zelfs niet als ze een pak rammel van haar vriendje krijgt. Vreemd genoeg moet je de betere acteerprestaties in de bijrollen gaan zoeken. Zo is er de knappe vertolking van de bijna onherkenbare Sharon Stone, alsook karakterkop Robert Patrick die nog maar eens als gewezen strenge militair zijn vertrouwd rolletje uit de kast mag halen.

Ondanks de hoge verwachtingen is Lovelace niet de gedoodverfde aanrader geworden. Rob Epstein en Jeffrey Friedman halen gewoon te weinig uit de biografie die weliswaar aangrijpend is, maar een zeer eendimensionaal beeld toont.
Didier BECU
04/03/2014
---
---