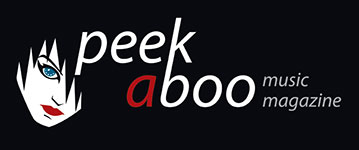 like this movie review
---
JOHN CURRAN
Tracks
Movie
Biography
•
Drama
[54/100]

A-Film
11/09/2014, Didier BECU
---
Some time ago we tried to convince our readers to buy a ticket for a very unusual film. Some weeks later we noticed that Tracks wasn't exactly what you'd call a hit. With this movie now being released on both DVD and Blu-ray we won't change our words (of course not!), but maybe you can change your mind? The truth however forces us to tell that not everybody will like Tracks. It's even more difficult to convince people to watch a film that deals about (hmmm) camels! That was marketing wise probably the biggest problem. Shame!
In about two hours director John Curran tells the story of Robyn Davidson (Mia Wasikowska), a tough lady who in the mid 70's made a 140 miles long journey through Australia. Her only company were three camels and a dog. She wants to do it all by herself, but as she's quite proud of her actions, she allows regularly the company of photographer Rick Smolan (Adam Driver) who publishes the pictures in National Geographic. The journey is surely not without danger. The sole people the camel lady trusts are Aboriginals.
Anyone who is bored when seeing long shots from landscapes better leave this movie for what is, but those who are longing to see nature on the screen will be pleased. But let's not forget the decent acting too. Due to the subject, Mia Wasikowska is forced to make this movie almost an one-man-show, and since Jane Eyre we know she can!
Maybe it would have been better if Curran whom you might know from The Painted Veil would have made the movie a bit less mellow, but don't forget the camels either! You'll never believe it but those animals can be dangerous!
Tracks is out on DVD and Blu-ray on A-Film. A tip? We already told you, not?
Didier BECU
11/09/2014
---
Een tijdje geleden probeerden we onze lezers warm te maken om eens een bioscoopkaartje voor een zeer ongewone film te kopen. Ondertussen verdween Tracks in geen tijd uit de bioscoopcomplexen, maar dat betekent geenszins dat we onze woorden nu deze prent op Blu-ray is uitgebracht moeten veranderen. De waarheid gebiedt ons evenwel om te zeggen dat Tracks zeker geen spek voor ieders bek is! Want wie wil er nu een film over kamelen zien? Juist, bijna niemand dus en dat is waarschijnlijk ook het grote struikelblok om deze film een degelijke marketing te bezorgen. Jammer.
Bijna twee uur lang vertelt regisseur John Curran het relaas van Robyn Davidson (Mia Wasikowska), een bikkelharde tante die in het midden van de jaren 70 besloot om een 2300 kilometer lange tocht door Australië te maken. Haar enige gezelschap bestond uit drie kamelen en een hond. Omdat de vrouw ijdel is en wil dat haar heldentocht de aandacht van de wereld bereikt laat ze af en toe het gezelschap van fotograaf Rick Smolan (Adam Driver) toe die de kiekjes in National Geographic publiceert. Het is zeker geen ongevaarlijke tocht. De enige mensen die de camel lady echt vertrouwt zijn de Aboriginals.
Wie een broertje dood heeft aan lange shots van landschappen laat deze prent maar best links liggen, want het is vooral het oog van de natuurliefhebber dat op zijn wenken wordt bediend. Gelukkig zijn er ook nog degelijke acteerprestaties. Wegens het onderwerp is Mia Wasikowska bijna verplicht om er een onemanshow van te maken en dat doet ze, zoals we dat sinds Jane Eyre weten, steeds met bravoure.
Regisseur Curran die je misschien kent van The Painted Veil had er misschien beter aan gedaan om het verhaal iets minder melig te maken, maar geregeld komen de kamelen de orde versturen. Je raadt het nooit, maar soms kunnen dat verdraaid gevaarlijke beesten zijn!
Deze niet alledaagse, maar zeker fijne film is nu uit op dvd en Blu-ray en dit door A-Film.
Didier BECU
11/09/2014
---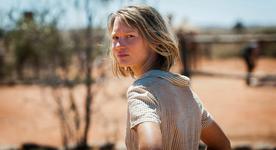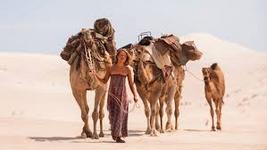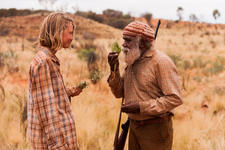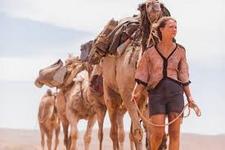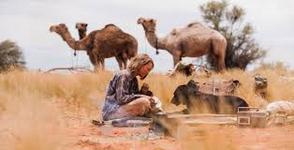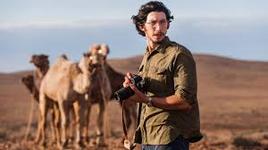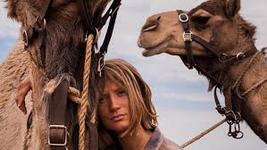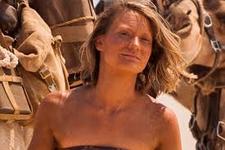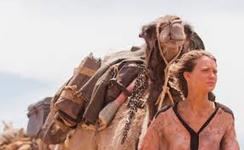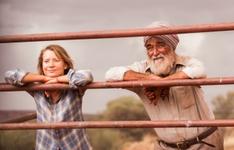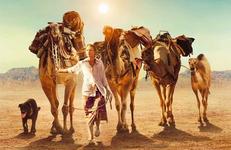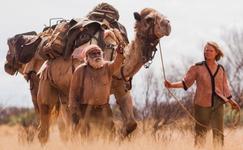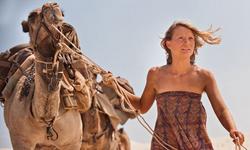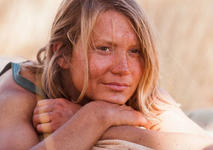 ---