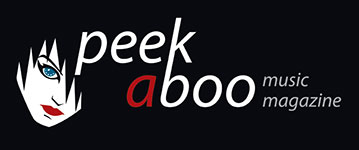 like this movie review
---
DAVID GROVIC
The Bag Man
Movie
Crime
[50/100]

Dutch FilmWorks
08/09/2014, Didier BECU
---
We could start this review by wondering how Robert De Niro (or John Cusack) ended up in such a production. But let's not do that and let us give The Bag Man a chance. If you don't count the potential (De Niro used to stayed one of the greatest actors from his generation) and the amateurism from director David Grovic then you can conclude that The Bag Man is a nice neo noir that can compete with many other B-movies, even if you will forget the day after that you've seen him.
Jack (John Cusack) is a crook who takes all the jobs he can get, as long as they serve him money. His newest job comes from mob moss Dagna (Robert De Niro). Jack has to pick up a bag and deliver it back to Dragna. The sole condition is that Jack may not look inside the bag to see the content. The man is more than happy as never before in his life he has earned his dollars so easy! But you get nothing for free in this life and when the bag man stops at the Oasis-motel things are getting very wrong. Jack meets the weirdest creatures you can think of and they all seem to have a huge interest in the bag. There is the handsome hooker Rivka (Rebecca Da Costa), a couple of mad pimps, a freaky motel owner (Crispin Glover) and some sadistic cops!
After a short time you'll notice that Grovic is looking for that missing link between Tarantino and Lynch, but the debuting director simply has not the talent that is required for such a job. The problem is not De Niro who is (once again) acting on automatic pilot or the story that's just too thin. No, it is simply because Grovic has made this crime movie just too dark! It's a real hard job to see what is actually going on. The only light we notice is the appearance of Rebecca Da Costa who is excellent as femme fatale.
But good, The Bag Man is nice fodder for movie fans who are easily satisfied and who are on the bottom of their list when they're at the DVD store. Shame about that darkness though!
The Bag Man is out on DVD and Blu-ray on Dutch Film Works.
Didier BECU
08/09/2014
---
We zouden deze recensie kunnen beginnen met ons af te vragen hoe Robert De Niro (of tegenspeler John Cusack) in zo'n productie is beland. Maar laten we dat maar niet doen en The Bag Man een kans gunnen. Als je het potentieel (De Niro blijft nu eenmaal één van de allerbeste acteurs ooit) en het amateuristisch geknoei van regisseur David Grovic niet meerekent dan is The Bag Man een leuke neo noir die bij de grote hoop mag worden gegooid. Je verveelt je niet, maar de dag nadien ben je wel vergeten dat je er anderhalf uur naar hebt gekeken!
Jack (John Cusack) is een misdadiger die alle klusjes aanvaardt zonder er echt over na te denken, zo lang het maar poen oplevert. De nieuwste opdracht komt van maffiabaas Dragna (Robert De Niro). Jack moet een tas ophalen en die dan opnieuw aan Dragna bezorgen. De enige voorwaarde is dat Jack niet in deze tas mag kijken. Jack is in de zevende hemel, want nog nooit heeft hij op zo'n simpele manier zo veel geld verdiend! Je krijg echter niets voor niets in het leven en tijdens een tussenstop in een motel loopt het aardig mis. Jack ontmoet er de meest rare snuiters die allen een grote interesse in de tas blijken te hebben. Zo is er het knappe hoertje Rivka (Rebecca Da Costa), een duo krankzinnige pooiers, een maffe moteleigenaar (Crispin Glover) en een stel sadistische flikken die de tas in hun bezit willen.
Na enkele minuten heb je als kijker vrij vlug door dat Grovic op zoek is naar de ideale bastaard van Tarantino en Lynch, maar de debuterende cineast heeft daar wel niet het nodige talent voor. Boosdoener is niet De Niro die (nog maar eens) op automatische piloot acteert of het verhaal waarin net iets te weinig gebeurt, wel het feit dat Grovic er voor heeft gekozen om zijn misdaadprent bijna volledig in het duister te laten afspelen. Het enige lichtpuntje is Rebecca Da Costa die haar rol als femme fatale overtuigend weet te brengen. Een spijtige zaak, want sommige scènes (bijv. die in het politiekantoor) zijn wel vermakend.
Nu goed, The Bag Man is ideaal geschikt voor filmfans die de lat niet te hoog leggen en tijdens een videotheekbezoek rond zijn met hun lijstje. De duisternis krijg je er gratis bij!
The Bag Man is uit op dvd en Blu-ray op Dutch Film Works.
Didier BECU
08/09/2014
---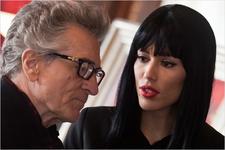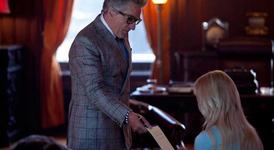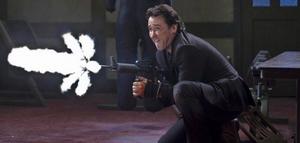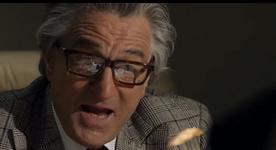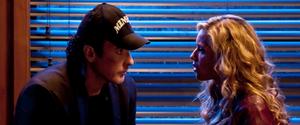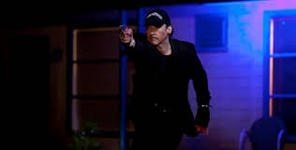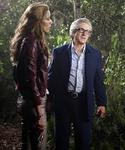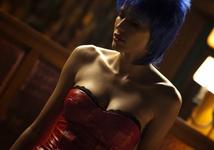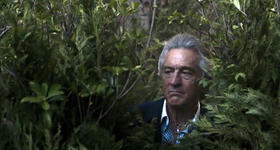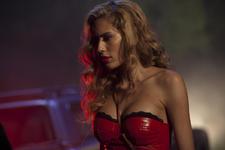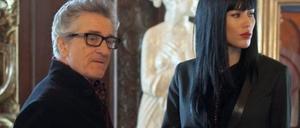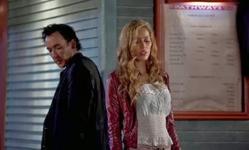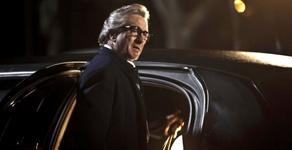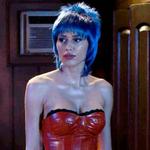 ---