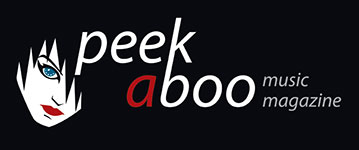 like this cd review
---
MINIUT MACHINE
Live and Destroy
Music
•
CD
Dark Wave
[80/100]

Desire Records
07/09/2014, Peter HESELMANS
---
Minuit Machine are a synth wave band based in Paris. They're the association between Hélènede Thoury's electronic melodies and Amandine Stioui's vocals. The project was born in Hélène's mind back in June 2013 during a tour with Phosphor (her former band). In September that same year, she met Amandine and fell in love with her voice. The sound of this French duo is based on powerful electronic drums and the accumulation of dark synth lines (a mixture that range from minimal wave to electronic rock).
Their debut album Live & Destroy can count. Opening with Love Is God: nice slow darkwave at it s best, this track gives a nice example of what can be expected: nice synth loops, rhythmic electronic drums and the really special voice of Amadine!
Ego and Comedown are a little more uptempo. The somewhat harsher synths give these tracks some more depth. Personal favourites are Alienation (perhaps the most danceable track on the album): great electronic loops and drum machines.
Toi Et Moi N'existe Plus is brilliant dark wave that puts you back in time. Most lyrics are very nice to listen to. They're dealing about life, love, self-destruction and fear: or just all the struggles we encounter one day or another, all the doubts and darkness that can sometimes bring us down. And of course the idea that our worst enemy could be our own mind!
Blessed with a deep industrial feel in their synths, it all sounds very nice for a debut album, I hope to hear some more from this French female duo in the near future.
Tracklisting:
A1 - Love Is God
A2 – Ego
3 – Comedown
A4 – Trauma
A5 – Midnight Love
B1 – Alienation
B2 – Ghost
B3 – Sabotage
B4 – Toi et moi n'existe plus
B5 – Apologies
B6 - Agoraphobia (album version)
Peter HESELMANS
07/09/2014
---