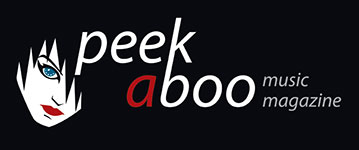 like this cd review
---
METROLAND
Thalys
Music
•
CD
[77/100]

Alfa-Matrix
09/09/2014, Benny CALUWE
---
Metroland is a conceptual band from Brussels. The duo focuses on transportation and especially our daily routine of commuting. Their limited 12'inch Thalys will be released at the end of September on Alfa Matrix. On top of the vinyl you get an EP-CD.

People who are fond of Kraftwerk will definitely like this one. On Thalys we also hear those typical vintage synths, analogue drum machines and vocoder treated voices.
Thalys – Le Départ passes seamlessly to the deuxième étape. By this we get an extended Thalys-trip that does not bore despite its length. The other track, From Station To Station, is built with recycled parts from Thalys. But no worries: it became a total different track!


There are 3 remixes for Thalys and one for From Station To Station. The remixes are radical enough to stay interesting. In From station to station – elemental the beats (one that reminds me of the New Beat- era) are more prominent, and the synths more menacing. Also the remix that Jonteknik did for Thalys is worth mentioning. The synths still sound very 80's, but the song gets a complete new base with more emphasis on percussion. The best remix though is the one from Paul Kendall. He gives the track an industrial feel and so, it sounds a lot darker. The Paul Kendall remix can only be found on the 12'inch and is not available as a download. You can only find the EP-CD on Bandcamp. The digital version is available in 3 languages, depending which download-destination you choose: Paris, Düsseldorf or London.

With this EP Metroland made a step forward opposed to Mind The Gap. I am looking forward to their full album that is announced for 2015. For those who are curious to see them: Metroland will play with Parade Ground at Kavka in Antwerp on September 19th.
Benny CALUWE
09/09/2014
---
Metroland is een conceptuele band uit Brussel Het duo focust zich op transportmiddelen en onze dagelijkse routine van pendelen. Hun gelimiteerde 12'inch Thalys verschijnt eind september op Alfa Matrix, boven het vinyl krijg je er een EPCD bij op.

Metroland is spek voor de bek van Kraftwerk-fans. Ook op Thalys horen we vintage synths, analoge drummachines en de met vocoder bewerkte stemmen. Thalys – Le Départ gaat naadloos over in deuxième étape. Zo krijgen we een langgerekte Thalysrit die ondanks zijn lengte niet verveelt. De andere track, From Station To Station is opgebouwd uit gerecycleerde stukjes van Thalys, maar vrees niet: het is een geheel ander nummer.

En dan zijn er natuurlijk de obligatoire remixes: 3 voor Thalys en eentje voor From Station To Station. De remixes zijn voldoende ingrijpend om boeiend te blijven. In From Station To Station – Elemenetal doet denken aan de New Beat-periode denken, ook de synths klinken dreigender. De remix van Jonteknik voor Thalys is tevens het vermelden waard. De synths behouden de 80's-klankkleur maar het nummer krijgt een nieuwe onderbouw met meer nadruk op het drumwerk.


De beste remix is echter die van Paul Kendall. Hij gaat met Thalys de industrial-toer op en klinkt daardoor heel wat donkerder Deze track is enkel op vinyl te vinden en dus niet beschikbaar als download op Bandcamp. Enkel de EPCD vind je daar. De digitale versie van Thalys is verkrijgbaar in 3 talen, afhankelijk van welke bestemming je kiest. Je hebt de keuze uit Paris, Düsseldorf en London.


Wat mij betreft heeft Metroland een stap vooruit gezet ten opzichte van Mind The Gap. Deze EP doet het beste hopen voor het volgende album dat is aangekondigd voor 2015. Voor de nieuwsgierigen onder jullie: Metroland staat op 19 september samen met Parade Ground op de planken in Kavka te Antwerpen.


Tracklist 12'inch:

1 Thalys – le départ
2 Thalys – deuxième étape
3 Thalys – Paul Kendall remix
4 From station to station – [f]


Tracklist CD

1 Thalys – le départ
2 Thalys - deuxième étape
3 From station to station – [f]
4 Thalys – version: Jonteknik
5 From station to station – elemental
6 Thalys – Northern Kind remix
7 Thalys – Düsseldorf edit
Benny CALUWE
09/09/2014
---