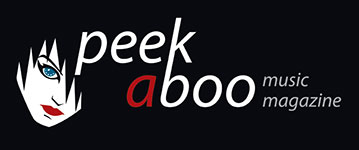 like this movie review
---
RITHY PANH
The Missing Picture
Movie
Animation
•
Arthouse
[65/100]

Contact Film
10/09/2014, Didier BECU
---
Every country probably has their own black page in its history: events that they prefer to hide. In the case of Cambodia this happened during the 70's. Soon after the war in neighbour country Vietnam dictator Pol Pot took over the power. The terror of the Red Khmer-regime was enormous. The political leaders were smart enough for not filming their deeds on film. The only films that exist are propaganda footages that camouflage their terror. Filmmaker Rithy Panh is considered as the artist who talks about this painful period. With The Missing Picture Rihty wanted to reconstruct the missing parts of history. His way: the use of clay dolls that are made by Sarith Mang.
Wait a minute! A movie that is made of non-moving clay dolls? Can something like that actually work? Of course you don't have to expect another Toy Story, but Rihty tells in a fragile, poetical and apart manner the terror he underwent as a child. Even if the artist tries to erase the painful past, he's left with the wounds as he was the only survivor from his family. The fact that this movie has been made with non-moving figures (at the background you often see archival footages) fits perfect in the concept. The people from the camp were nothing but numbers, just instruments. An individual that only has use for the society.
The Missing Picture was last year in the spotlight during the Filmfestival from Ghent, and more important: the movie also gathered the highest price in the Un Certain Regard-section in Cannes. The movie is indeed a very apart experience that grabs you by the neck. Out now on DVD on Contact Film and distributed by Filmfreaks.
Didier BECU
10/09/2014
---
Ieder land heeft in zijn geschiedenis wellicht een zwarte bladzijde waaraan het liefst niet wordt herinnerd. Voor Cambodja was dat in de jaren 70. Tijdens de naweeën van de oorlog in buurland Vietnam greep dictator Pol Pot de kans schoon om zijn communistische regime te handhaven. De terreur van de Rode Khmer was enorm. De partijbonzen waren zo snugger om hun wandaden niet op film vast te leggen, het enige wat bestaat zijn nietszeggende propagandafilmpjes die het schrikbewind camoufleren. De Cambodjaanse cineast Rithy Panh die wordt beschouwd als de kunstenaar die het regime hekelde wilde met The Missing Picture de "ontbrekende beelden" uit de geschiedenis construeren. Hij deed dat met geboetseerde kleipopjes van Sarith Mang.
Wacht eens! Een film die gemaakt is met niet bewegende kleipopjes? Kan zoiets wel werken? Verwacht je natuurlijk aan geen Toy Story, maar Rihty vertelt op een fragiele, poëtische en aparte wijze de terreur die hij tijdens zijn jeugd heeft ondergaan. Ook al probeert de Cambodjaan de spons over dat zwarte geheugen te wrijven, blijven de wonden bestaan want hij was de enige overlevende van het gezin. Het feit dat de film gemaakt is met niet bewegende poppetjes (met vaak op de achtergrond archiefbeelden) werkt helemaal niet storend omdat dit perfect in het concept past. De mensen uit het kamp waren immers nummers geworden, niets beduidende werktuigen. Een individu dat alleen maar nut heeft voor de samenleving.
The Missing Picture was vorig jaar te zien tijdens het Filmfestival van Gent en mocht in Cannes de hoogste prijs in de Un Certain Regard-sectie mee naar huis nemen. Een zeer aparte kijkervaring, maar wel beklijvend. De film is nu uit op dvd op Contact Film en wordt gedistribueerd door Filmfreaks.
Didier BECU
10/09/2014
---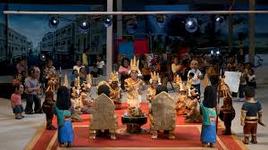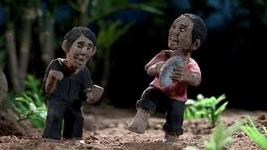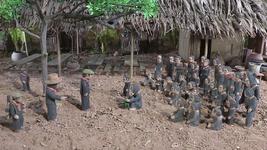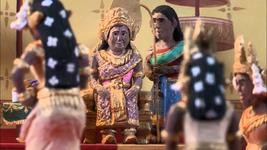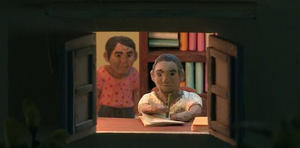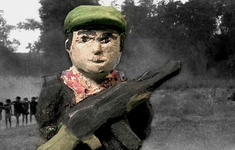 ---