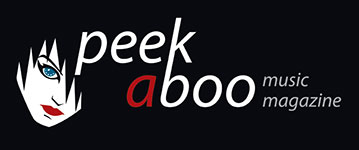 like this cd review
---
MASSIV IN MENSCH
The Cortex Zero Effect
Music
•
CD
Cold EBM
•
Dark Pop
•
Electro Pop
[82/100]

Advoxya Records
05/03/2014, Filip VAN MUYLEM
---
Normally I hate intro's and outro's, but this one featuring Reiner Schoene is really nice, it opens a bright new world!
'The Way To Oblivion' is a great song, very catchy, melancholic and fragile. Both voices (male and female) are nicely blending in! And then suddenly it turns into a dancetrack! Love it! Pure gold!
If you don't know 'Popcorn' than you lived in a cave for years! This one gets more beats and a clubby sound, it has been crafted in 2013 and gives this song a new life... For the fans!
'Das Modul Des Schreckens (Feat Jessica Trelford)' is a great and melancholic poppy song. A bit soft, but really sweet and making you dance! Love Jessica's voice (sounds abit like the young Anne Clark).
'Hello Hello' is a nice synth pop song, with a sexy sound and very into the dance floor! 'Ich Bau Dir Eine Pyramide' sounds like Nena in a minimal wave mood! Whilst 'Friday Afternoon' is a light weighting song, very poppy. 'Scharlatan (Feat. Rouven Walterowicz known from Endanger)' is also a very poppy song, good for the dance floor too!
'Der Drops Ist Gelutscht' will for sure pleasure the old school fans! The sound is harder, more beats and a more agressive sound. Again something for the dancefloor! Love the little breakbeat moment! 'TanzMusik' plays in the same league!
'November' is more like a ballad, the kind I love. I'm just wandering if the little effect on the voice was needed?
'Vajont' is another soft one, more synth pop minded, a bit like a ballad too... 'Cortex Zero (Feat. Reiner Schoene) is a nice electro minded song.
'The Way to Oblivion (Acoustic)' is one of my favourite ones of the album! It's almost a tearjerker! Feel the melancholy and the passion! Great piano and great cello! A pearl! Reminds me a little bit of The Scorpions versus Robbie Williams... But once again: a real pearl!
This is a nice exploring trip, as I feel That Massiv In Mensch wanted to explore a bit more what is possible and what sounds good. I just loved it and the changes are for the greater good, as I believe that standing stuill and not working on innovating is the worst thing that can happen! So more than a Thumbs up for this great masterpiece and thx for trying out new paths, it only shows off that you got the balls and the nerves! And I looved it! Can't say it enough!
Filip VAN MUYLEM
05/03/2014
---