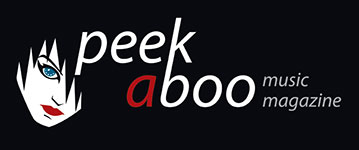 like this cd review
---
REACTOR7X
Illusion Of Chaos
Music
•
CD
Harsh
•
Harsh Electro
•
Industrial
[84/100]

Advoxya Records
14/12/2016, Jurgen BRAECKEVELT
---
Something is happening in the harsh-electro / industrial music scene. The debut album of Reactor7x, Illusion Of Chaos, released on Advoxya Records, attacking our eardrums. It took a while since the band worked on this album since 2010 but (by his own words) they just needed this time to release a full first album.
After an instrumental intro we hear beats in abundance. Mass For The Dead has a relentless slow and deep bass drum with sensitive piano & synths playing. Helter Skelter is ominous and Outburst has a slightly more upbeat rhythm section which really must appeal to cyber lovers. To repose a bit, the tempo becomes a bit slower but marvelous heavy guitars are added, resulting in a sublime and immersive harsh electro.
Reactor7x is not afraid of a portion industrial, so Neuron starts creaking and towing and is an amalgam of styles. A nice change on a solid album. A title like Daydream Nation suggests a more peaceful, quiet track, but the opposite is true. On Schism the front man gets the company of a female singer. Dysfunctional is even more up tempo and intense. If sulfur fumes are coming out of your speakers, there is something seriously wrong: angels and sirens singing welcome us in Elegy Master, well balanced with the heavy distortion on the voice of the vocalist. On Your Knees is heavy, slow and has ice cold beats. Purgatory is the end of the agony. The finish is again a purely instrumental track with a lot of bombast.
This is the first full album of Reactor7x. In this genre a more than enjoyable album: harsh but varied enough to stay interesting. Each track has its own character and the album is diverse.
Jurgen BRAECKEVELT
14/12/2016
---
Er beweegt wat in harsh-electro/industrial-land. Het debuutalbum van Reactor7x, Illusion Of Chaos,uitgebracht op Advoxya Records, beukt keihard in op de trommelvliezen. En dat heeft wat tijd gevraagd: sedert 2010 werkte de band aan de tracks op deze schijf. Het lijkt een lijdensweg, maar naar eigen zeggen was die tijd nodig om een volwaardig eerste album op de mensheid los te laten.
Na een instrumentaal intro horen we een lawine van beats. Mass For The Dead heeft een meedogenloos trage en diepe bassdrum, waar gevoelige piano- en andere toetsen overheen walsen. De demonen hebben blijkbaar een wijwatervat gevonden waarin ze, in tegenstelling tot wat we vaak denken, met plezier rondzwemmen. Helter Skelter is onheilspellend. De dans van het addergebroed beukt hard en geniet van de pijn van de luisteraar. En het gezelschap geniet ervan. Outburst heeft een iets meer uptempo ritmesectie en is voer voor cyberliefhebbers. Om te bekomen (of is er toch een blijk van medeleven bij de bandleden?) gaat het weer een versnellingen lager en komen op de achtergrond zware gitaartjes meezingen. Zalig meeslepende harsh-electro waarvan ze mij méér mogen geven.
Dat men niet echt vies is van een portie industrial is vrij snel duidelijk. Neuron begint krakend en slepend en is een amalgaam van stijlen. Een leuke afwisseling op een stevige album. Een titel als Daydream Nation suggereert eeuwige zielrust, maar Reactor7x beukt gewoon nog even door. De nitro wordt keihard de motor ingejaagd. In Schism krijgt de frontman het gezelschap van een zangeres. Van Dysfunctional is een ferme hoek af, meer uptempo en verschroeiend. Als er zwaveldampen uit je boxen komen, is er wat ernstigs aan de hand: engelengezang en sirenes heten ons welkom in Elegy Master. Ze doen een evenwichtige dansje met de zware distortie op de stem van de vocalist. On Your Knees heeft loodzware, trage en ijskoude beats. Purgatory is het einde van de lijdensweg. De afdronk is opnieuw een puur instrumentale track met veel bombast.
Dit is de eersteling van Reactor7x. In dit genre een meer dan genietbaar album: hard, maar afwisselend genoeg om te blijven boeien. Elke track heeft een eigen karakter en het album is gevarieerd.
Jurgen BRAECKEVELT
14/12/2016
---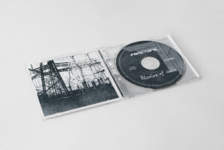 ---