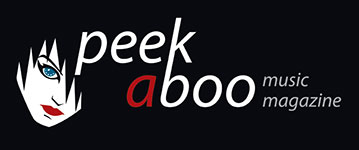 like this cd review
---
FABLE DUST
The man who came out of the storm
Music
•
CD
Experimental
•
Soundscape
[65/100]

Zwarte Vleugels
21/12/2014, Wim GUILLEMYN
---
This CD is the work of composer and filmmaker Niels Duffhues. He is a member of The Flipside Paradox (known for their improvisations) and trock band Fire Shrine. A busy man. Previously, he also played in The Gathering, Enos and Blimey.
The album consists of instrumental soundscapes and contain mostly acoustic guitar music that is complemented with sound effects, live samples, sparse percussion and field recordings. The latter are recorded in Vietnam. In fact it is nothing more than some noise at a local market, but it gives the recordings some extra colour.
As said, these compositions are rather soundscapes than real songs, with a strong cinematic character that can be very useful in documentaries.
A total of eight songs of which two are returning under a slightly different name: Night Strolling becomes Night Stroller. The title track also comes back as The Woman Who Came Out Of The Storm. The problem is that both tracks differ little from each other, both in development and theme. Consequently, they offer no real value for this album. One of each would have been a better choice.
The added sounds are nice too: especially on Railway Station and Incense. Incense is a beautiful piece of work with a beautiful structure. It comes the closest to the structure of a real song. With 4 minutes A Long Walk is too long to listen to, simply because there isn't happening anything.
Maybe it was better to release an EP with six songs. More is not always better.
Wim GUILLEMYN
21/12/2014
---
Deze CD is het werk van componist en filmmaker Niels Duffhues. Hij is lid van het improvisatiegezelschap The Flipside Paradox en de rockband Fire Shrine. Een bezige bij dus. Vroeger maakte hij tevens deel uit van The Gathering, Enos en Blimey.
Het album bestaat uit instrumentale soundscapes en bevat vooral akoestische gitaarmuziek die wordt aangevuld met geluidseffecten, livesamples, spaarzame percussie en veldopnames. Die laatste zijn o.a. in Vietnam opgenomen. In feite is het niets meer dan wat geroezemoes op een lokale markt, maar het geeft toch extra kleur aan de opnames.
Zoals gezegd gaat het hier eerder om soundscapes dan om echte songs, die bovendien een sterk filmisch karakter hebben. Ze zouden bijv. heel bruikbaar zijn in documentaires.
In totaal zijn er acht nummers waarvan er twee onder een lichtjes andere naam terugkeren: Night Strolling wordt Night Stroller. Ook het titelnummer komt terug, maar dan als The Woman who came out of the storm. Die hernemingen zijn telkens een improvisatie over hetzelfde thema. Het probleem is dat beide tracks te weinig van elkaar verschillen, zowel in uitwerking en als in thema. Bijgevolg bieden ze geen echte meerwaarde aan dit album. Het ware beter geweest mocht men er telkens eentje van hebben geselecteerd.
De toegevoegde geluiden zijn ook leuk, zoals in Railway Station en Incense. Night Strolling drijft op een leuk thema dat snel blijft hangen. Incense is een mooi werkstukje met een mooie opbouw. Dat nummer benadert, volgens mij, het dichtst de structuur van een song. Met zijn 4 minuten is A long walk wat lang om naar te luisteren, gewoon omdat er te weinig gebeurt.
Misschien was het al bij al beter om een ep met zes nummers uit te brengen. Meer is niet altijd beter. Half geslaagd dus.
Wim GUILLEMYN
21/12/2014
---