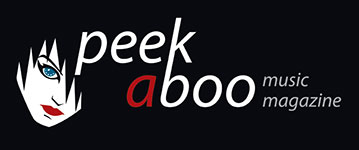 like this movie classics review
---
ANNTI JOKINEN
The Resident
Movie
•
Movie classics
Thriller
[52/100]

Hammer Films
20/12/2014, Didier BECU
---
Until the end of the 70s the British Hammer studio's were a model for good horror. The gothic and colourful atmosphere produced numerous classics. After the general public lost interest in the classic horror film, the production company was shut down. In recent years Hammer tried to profit of the current horror boom, and so the studio was revived. The most famous films of the new Hammer period are The Woman In Black with Daniel Radcliffe and The Resident.
The Resident barely got any attention, and once you 've seen the movie, you know why. Surgeon Juliet Devereau (Hilary Swank ) is sad because her relationship has just ended and she is looking for a new start. Apparently she does not earn that much and during the house hunting she finds no apartment that suits her budget. Eventually she finds a rental apartment for a small price, unfortunately there seems to be something very wrong. Landlord Max (Jeffrey Dean Morgan) shows his best face in the beginning, but he turns out to be a pervert who spies his tenants. With Juliet he goes very far, because he slips into her bedroom at night.
The only reason you continue watching this film is Hilary Swank and you wonder why this Oscar winner decided to play in such an ordinary thriller, that uses all the (say ludicrous) clichés. Even Christopher Lee who plays a guest role can't do anything about it. Finnish director Antti Jokinen, who makes his debut with The Resident, has not added one inch of originality to this thriller. Anyone who likes films like The Hand That Rocks The Cradle or The Stepfather (know your classics!) immediately knows what will happen next in this story. The only thing you learn of this mess is that Hilary Swank is a brilliant actress who even manages to make mediocre productions acceptable to watch.
Didier BECU
20/12/2014
---
Tot aan het einde van de jaren 70 was het Britse Hammer een toonbeeld voor goede horror. De gotische en kleurrijke sfeer heeft tal van klassiekers voortgebracht. Nadat het grote publiek zijn interesse verloor in de klassieke horrorfilm, werd ook het productiehuis opgedoekt. De laatste jaren heeft men geprobeerd om te profiteren van de horrorboom en heeft men Hammer dus nieuw leven ingeblazen. De bekendste films uit de nieuwe Hammer-periode zijn The Woman In Black met Daniel Radcliffe en The Resident.
The Resident brak nauwelijks potten en eens je de film hebt gezien, weet je waarom dat zo is. De chirurge Juliet Devereau (Hilary Swank) heeft net een relatie achter de rug die is misgelopen. Blijkbaar verdient ze niet al te veel, want tijdens de huizenjacht vindt ze geen enkel appartement dat in haar budget past. Uiteindelijk ontdekt ze tot haar verbazing een huurflat voor een habbekrats, helaas schuilt er wel een ader onder het gras. De verhuurder Max (Jeffrey Dean Morgan) haalt in het begin wel zijn tandpastaglimlach boven, maar blijkt een pervert te zijn die de huurders bespiedt. Bij Juliet gaat hij wel heel ver, want hij dringt 's nachts binnen in haar kamer en verdooft haar.
De enige reden waarom je anderhalf uur blijft kijken is Hilary Swank, ook al vraag je je af waarom deze tweevoudige Oscarwinnares zich liet overhalen om mee te spelen in zo'n ordinaire thriller, die alle platgetreden (zeg maar potsierlijke) clichés gebruikt. Zelfs Christopher Lee, die een gastrol speelt, kan daar niets aan verhelpen. De Finse regisseur Antti Jokinen die met The Resident zijn debuut maakt, heeft geen greintje originaliteit in deze thriller gestoken. Wie films als The Hand That Rocks The Cradle of The Stepfather (ken je klassiekers!) zag, weet meteen wat er in dit verhaal zal gebeuren. Het enige wat je uit deze ongeloofwaardige troep leert is dat Hilary Swank een schitterende actrice is die er zelfs in slaagt om rommel boven de middelmaat te tillen. Meer moet je van The Resident niet verwachten.
Didier BECU
20/12/2014
---
---