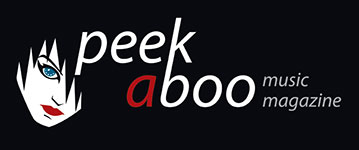 like this cd review
---
NORTHUMBRIA
Bring Down the Sky
Music
•
CD
Ambient
•
Drone
•
Post Rock
[80/100]

ConSouling Sounds
17/12/2014, William LIÉNARD
---
Out of the ashes of Holoscene, the Toronto/Northumberland based musicians Jim Field and Dorian Williamson formed the band Northumbria in 2011. Bring Down the Sky is their second full-length album, released on the Belgian record label Consouling Sounds in November 2014.
For 45 minutes the boys take you on a journey through a gothic and fairytale landscape with ambient sounds and drones, produced only on guitar and bass. From the low rumbling drone of the introduction (Transcendence) to the final heavenly chords of the title track, this is a story about tranquillity and loneliness that takes your mind to higher levels or at least into areas where the mind seldom lingers. Think of goddesses and kingdoms beyond the skies and soundscapes that take you beyond the usual and the things of everyday. This is music for dark hours and candle light, beautifully executed and harmless, yet dangerously seasoned with distorted feedback and layers of ambient guitars.
The Ocean Calls us Home is definitely the highlight of the album with wonderful textures of enigmatic guitar sounds, followed by the wailing and unearthly calm of Ostara, named for the Germanic goddess of Easter, pure, simple and elevating. The Silver Forest is lovely, but gloomy and dark, and again filled with sounds that make your head spin. Bring Down the Sky by Northumbria is a magic carpet ride through the beautiful countryside and above the clouds of a fairy tale landscape and certainly far less rough than the cover suggests.
The album:
1. Transcendence
2. The Ocean Calls us Home
3. Ostara
4. The Silver Forest
5. Bring Down the Sky
Bring Down the Sky by Northumbria is out on ConSouling Sounds.
William LIÉNARD
17/12/2014
---
Uit de asresten van de drone/ambient-band Holoscene liet het Canadese duo Jim Field en Dorian Williamson in 2011 de band Northumbria herrijzen. Na een album en een tweetal ep's is er nu het nieuwe album Bring Down the Sky, uitgebracht door Consouling Sounds in november 2014.
45 minuten lang voeren de heren u mee op een reis door een gotisch en sprookjesachtig landschap met ambiente dronegeluiden op gitaar en bas. Van de lage en grommende intro (Transcendence) tot de hemelse tonen van het titelnummer hoort u een verhaal over kalme en eenzaamheid, die u naar hogere sferen meetronen of minstens naar streken waar de geest zelden komt. Denk aan godinnen en plaatsen voorbij de wolken en geluiden die je meenemen naar niet alledaagse plekken. Dit is muziek voor de late uurtjes en voor mijmeringen bij kaarslicht, mooie uitgevoerd en ongevaarlijk en toch op een gedurfde manier gekruid met een verwrongen feedback en lagen van ambient gitaarspel.
The Oceans Calls us Home is beslist het hoogtepunt van de plaat met wonderlijke texturen van sibillijnse gitaargeluiden, gevolgd door klaagzangachtige en onaardse vlagen van kalmte in Ostara, naar de godin van het paasfeest, puur, eenvoudig en verheven. The Silver Forest is lieflijk, maar ook somber en donker, en opnieuw voorzien van geluiden die je hoofd duizelig maken. Bring Down the Sky van Northumbria is als een vliegend tapijt dat u door bloedmooie landschappen voert en tot ver boven de wolken naar wondermooie vergezichten. De muziek is overigens veel minder ruw dan de cover suggereert. Denk aan de post-rock van Emeralds met vleugjes Sigur Ros en Mogwai.
Bring Down the Sky van Northumbria is uit op ConSouling Sounds.
William LIÉNARD
17/12/2014
---