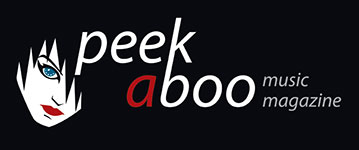 like this movie review
---
PHILIP GRONING
Die Frau Des Polizisten
Movie
Arthouse
•
Drama
[62/100]

Homescreen
15/12/2014, Didier BECU
---
Director Philip Groening hasn't made it easy for the viewers. You can tell a family drama in the most corny way and thereby win the heart of the public, but that is not what the German does. At contrary, he splits up his nearly three-hour movie in 59 (!) chapters. Some of those only take one minute, and each chapter is announced with the necessary time. This break sometimes causes irritation, but it is primarily a welcome respite because the subject remains very heavy.
As the title suggests, it is about a wife of a police officer. For local residents Christine (Alexandra Fischer) has a wonderful life. She has a cute daughter Clara) and her husband Uwe (David Zimmerschied) is respected by the whole village. However, no one knows what goes on behind the walls. Uwe is an unstable, violent man. Christine's body is full of bruises from beatings, but Uwe tells his daughter that her mother has a rare disease. When the little girl ask her father if that is the reason why her mom stinks, there is no point of return for the viewer. Philip Gröning does it in a special way, but breaks nonetheless the heart of the viewer. The pieces of film that at first sight seem nothing more than the work of an artist who just wants to be an elitist, become suddenly fragments of voyeurism. Just like in real life you see patches of a story: the puzzle pieces are transformed by us into a whole by which we form a matching ( right or wrong) opinion.
Groening is very economical with giving away information. You never know why Uwe is such a bastard. Has something happened in the past, has Christine done something to him that provokes his behaviour or is he just a merciless sadist? Die Frau Des Polizisten is a collage of fragments of the past, present and perhaps of the future without chronology. Moments of happiness are interspersed with images of horror.
Die Frau Des Polizisten requires a great effort of the viewer. There is a chance that some viewers will give up after 20 minutes because of the difficult (or unusual) film structure. Just bite the bullet, because this arthouse drama (whatever that may mean) is haunting reality cinema!
Die Frau Des Polizisten is now out on DVD by Homescreen.
Didier BECU
15/12/2014
---
Regisseur Philip Gröning heeft het zijn kijkers zeker niet gemakkelijk gemaakt. Een gezinsdrama kun je op de meest melige manier vertellen en daardoor het hart van het grote publiek winnen, maar dat doet de Duitser absoluut niet. Wel verdeelde hij zijn bijna drie uur durende film in 59 (!) hoofdstukken. Sommige daarvan duren amper één minuut en ieder hoofdstuk wordt met de nodige tijd aan- en afgekondigd. Deze onderbreking zorgt soms voor irritatie, maar ze is vooral een welkome adempauze omdat het onderwerp zeer zwaar op de maag blijft liggen.
Zoals de titel laat vermoeden gaat het om de echtgenote van een politieagent. Voor de buurtbewoners heeft Christine (Alexandra Fischer) een prachtig leventje. Ze heeft een schattig dochtertje Clara) en haar man Uwe (David Zimmerschied) wordt door het hele dorp gerespecteerd. Niemand is echter op de hoogte van wat er zich achter de muren afspeelt. Uwe is een labiele man met losse handjes. Christine staat vol blauwe plekken van de slagen, maar aan zijn dochter vertelt Uwe dat haar moeder een zeldzame ziekte heeft. Als het kleine meisje vervolgens aan haar vader vraagt ofhaar moeder daarom zo stinkt, is er voor de kijker geen weg meer terug. Philip Gröning doet het op een aparte wijze, maar breekt wel het hart van de kijker. De stukjes film die op het eerste gezicht niet meer zijn dan het werkstuk van een artiest die net iets te elitair wil zijn, worden plots voyeuristische fragmenten. Net zoals in het echte leven zie je flarden van een verhaal: de puzzelstukken worden door ons zelf tot een geheel samengelegd met een daarbij passend (juist of fout) oordeel.
Gröning is zeer zuinig met het geven van informatie. Je weet nooit waarom Uwe zo'n klootzak is. Is er iets gebeurd in het verleden, heeft Christine iets gedaan wat hem tot zo'n daden aanzet of is hij gewoon een genadeloze sadist? Die Frau Des Polizisten is een collage van fragmenten uit het verleden, het heden en wellicht de toekomst zonder chronologie. Momenten van geluk worden afgewisseld met beelden van afschuw.
Die Frau des Polizisten vergt een grote inspanning van de kijker. De kans is niet klein dat menig kijker het na 20 minuten opgeeft wegens de moeilijke (of ongewone) filmstructuur. Gewoon door de zure appel bijten is de boodschap, want dit arthouse drama (wat dat ook mag betekenen) is beklijvende realiteitscinema!
Die Frau Des Polizisten is nu uit op dvd via Homescreen.
Didier BECU
15/12/2014
---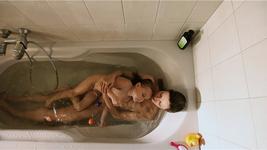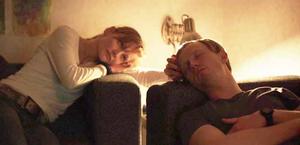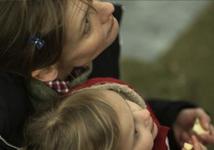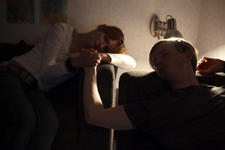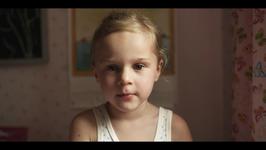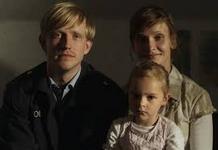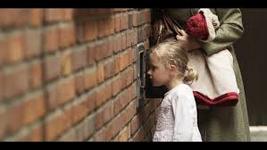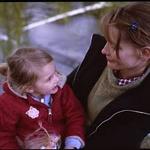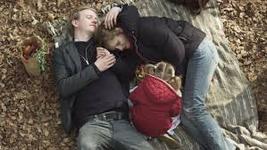 ---