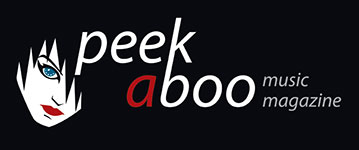 like this tv series review
---
HOLLANDS HOOP
Movie
•
TV series
Crime
•
TV Series
Lumičre
14/12/2014, Didier BECU
---
When a Dutch series is compared with True Detective, Breaking Bad and the best the Coen Brothers have to offer, then expectations are really high. We have enough experience with advertisements to know that sometimes labels are exaggerating when they want to convince you to buy something, but Holland's Hope is without any doubt one the very best Dutch series ever. After eight episodes you only have one thought: sublime!
We only know it because we have picked up the information from the net, but Holland's Hope is some popular weed species. It is also the name of the farm in Groningen that psychiatrist Fokke (Marcel Hensema) inherits of his deceased father who he has not seen for years. Fokke likes a take a new start. He has a midlife crisis, while his wife Maggie (Kim van Kooten) talks about a divorce and the relation with his children Pepijn Martijn (Lake Meier) and Lara (Megan de Kruijf) isn't that good either. Fokke doesn't believe what he sees when he arrives. His Calvinist father turns out to be a ruthless drug dealer who collaborates with the Eastern European mafia and the local farmers.
Holland's Hope is not only very funny, or intolerable exciting, the performances are of a very high level. There is not only the charming Kim van Kooten, but also Peter Paul Muller who might be the most dangerous peasant you've ever seen on your television screen. And then of course (again!) there is the inimitable Peter van den Begin, who plays a psychopath who cuts off the heads of his victims so he can boil them afterwards in a pot! The series consists of eight episodes, and we guess this series is why they invented the term bingewatching. It would not surprise us if in America plans are already made to come up with an international version
Holland's Hope is released by Lumière, both on DVD and Blu-ray.
Didier BECU
14/12/2014
---
Als een Nederlandse serie in één adem met True Detective, Breaking Bad en het beste wat de Coen-broertjes hebben te bieden wordt genoemd, dan zijn de verwachtingen om het zacht uit te druk hoog gespannen. We hebben ondertussen al ervaring genoeg met reclamepraatjes, maar Hollands Hoop is zonder enige twijfel met verve de allerbeste Nederlandse serie ooit. Na acht afleveringen heb je maar één woord indje mond: subliem!
We weten het ook maar omdat we de informatie van het net hebben geplukt, maar Hollands Hoop zou één of andere populaire wietsoort zijn. Het is ook de naam van een Groningse boerderij die psychiater Fokke (Marcel Hensema) van zijn overleden vader erft die hij jaren niet meer heeft gezien. Fokke ziet zo'n nieuwe start wel zitten. Zelf zit hij er helemaal door, zijn vrouw Machteld (Kim van Kooten) heeft het over scheiden en ook met zijn kinderen Peppijn Martijn Lakemeier) en Lara (Megan de Kruijf) loopt het niet al te lekker. Eens op het landgoed gelooft Fokke niet wat hij ziet. Zijn calvinistische vader blijkt een meedogenloze drughandelaar te zijn, die met de Oost-Europese maffia en de lokale boeren samenwerkt.
Hollands Hoop is niet alleen ontzettend grappig, of onverdraagbaar spannend, ook de vertolking zijn van een ontzettend hoog niveau. Er is niet alleen de charmante Kim Van Kooten, maar ook bijv. Peter Paul Muller die wellicht de gevaarlijkste boer speelt die je ooit op je televisiescherm hebt gezien. En dan is natuurlijk (alweer!) de onnavolgbare Peter van den Begin die als psychopaat de hoofden van zijn slachtoffers afhakt om ze nadien in een kookpot te stoven! De serie bestaat uit 8 afleveringen en het is dat soort reeks waarvoor men de term bingewatching heeft bedacht. Het zou ons niet verwonderen als er in Amerika al plannen bestaan om hiervan een internationale versie te maken. Niet doen! Het Groningse dialect alleen is een reden om te kijken!
Nederlands Hoop is uitgebracht door Lumière, zowel op dvd als Blu-ray.
Didier BECU
14/12/2014
---
---