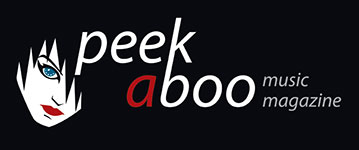 like this cd review
---
THE WOLFHOUNDS
Unseen Ripples From A Pebble
Music
•
CD
Indie
[80/100]

Optic Nerve Recordings:
13/12/2014, Paul PLEDGER
---
Celebrating its 27th year in existence, Unseen Ripples From a Pebble appeared at a time when indie-bands were nudging the mainstream with some superlative releases. Occasionally lumped in with the C86 scene, East London's The Wolfhounds had more in common with The Fall, The Nightingales, James and early Microdisney, than the more effete outfits attributed to a scene within a scene.
Initially released on Pink in 1987, this expanded edition comes courtesy of Optic Nerve, a label currently specialising in similar reissues such as Girls At Our Best's jaunty Pleasure, The Monochrome Set's peerless Eligible Bachelors and Pink label-mates McCarthy (two albums including the then-hip I Am a Wallet).
The original album's twelve songs are an edgy, literate, artful and shambling jangle-pop hybrid that, with a bigger budget, might have achieved something more than a lowly Indie Chart placing. The Anti-Midas Touch, Cruelty and Me are creative songs just bursting with energy and itching to be coaxed into life by, say, Stephen Street or Chris Allison who worked on The Wedding Present's George Best. They needed some oomph to crossover but regardless, they're worthy singles and have aged well enough.
As well as numerous super-charged power-pop songs, The Wolfhounds occasionally deviated from the norm with off-beat jazzy numbers such as Public Footpath Blues and the quirky Rule Of Thumb, ensuring that same-beat-same-riff syndrome was narrowly avoided.
For me, the best of the material lies with the bonus section of the disc. Cut The Cake, issued as a single some eighteen months previous to Pebble, is perhaps the band's signature track, an insistent and memorable slice of wide-eyed indie-pop that soundtracked a few drunken fumbles at student discos. Then there's its raging tribal powerhouse b-side Deadthink, a song worth singling out partly for its similarity to Nick Cave's Birthday Party histrionics, but mainly for its relentlessness - I'm imagining this was a live favourite all those years ago. Several more singles and flipsides are gathered, including the highlight from the Me EP, Hand In The Till, as well as an unreleased outtake from the era, Boy Racers RM1.
Incredibly under-rated and oft-forgotten, it's refreshing to see Optic Nerve give plucky acts like The Wolfhounds some attention to detail with a smart card digi-pak and lyric booklet included. Well worth your time and money.
This review also appeared on Flipside Reviews
Paul PLEDGER
13/12/2014
---