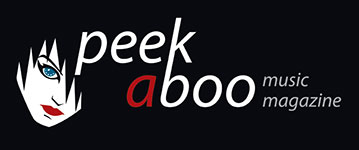 like this tv series review
---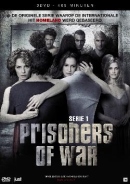 PRISONERS OF WAR - SEASON 1
Movie
•
TV series
Drama
•
Thriller
•
TV Series
[95/100]

Just Bridge
11/12/2014, William LIÉNARD
---
The Israeli series Prisoners Of War is the original, Homeland is the American remake with severe cuts in the original scenario: some characters are merged, others are placed in the foreground, while quite a few characters are simply omitted. Homeland is straightforward in structure, Prisoners Of War is versatile and focused on the characters, but also on the families who did not know whether husband, father, son or brother would ever return. This approach may provide less direct adventure, but it certainly guarantees more depth and emotion in terms of mystery (about the fate of the Israeli soldiers during their captivity). Prisoners Of War definitely has an edge over Homeland.
After long negotiations, the Israeli authorities manage to swap three soldiers against a variety of alleged Palestinian terrorists. Uri Zach Klein and Nimrod have spent 17 years in captivity near Damascus (Syria). Their colleague Amiel Ben-Horin has not survived. His sister Yael is not even granted a last goodbye during the official ceremony at the Ben Gurion airport, because - according to the military doctor - his body is too much damaged. Uri and Nimrod are slightly taken aback by the women and children who are waiting for them. Nimrod hardly recognizes his now adult daughter who was two at the time, while his wife was pregnant with his now 16 year old son Hatzav. The Children do not know him and they don't like his intrusion in their well organized life. Uri has another problem: his wife has married his brother, with whom she has a son. The Israeli secret service has forced the couple to live separately and to remain silent about their marriage, but during his captivity Uri has seen an Israeli gossip magazine in which the whole story was printed under the title: she committed fraud!
The day after their homecoming Uri and Nimrod report at the rehabilitation centre, but the fence and the soldiers in every corridor of the building do not bode well and Uri's premonition is confirmed when they meet with Haim, the army psychiatrist who will guide them in the coming weeks to ensure a smooth reintegration into society. But Haim mainly wants to know what has happened in the past 17 years, what military secrets they might have given away and to what extent they are infected with the ideas of the enemy. What Uri and Nimrod do not know is that Haim works for the Israeli secret service and that the government wants to know whether they pose a threat to national security. Haim discovers that Uri and Nimrod have a secret body code to communicate with each other, but as the translation of their barely visible sign language offers no useful information, he is obliged to let them go. Undercover Agent Leila Qasab is sent out to start a relationship with Uri in an attempt to lure him into a trap. And that something is going on, is shown in flashbacks: just before his release in Damascus, Nimrod was given a piece of paper with a phone number on it and the oral announcement that someday it might save their lives...
As you can see, Prisoners of War is not about one, but about three Israeli soldiers returning from captivity, of which one unfortunately in a body bag. Yael Ben Horin and her parents have waited 17 years on her brother Amiel. That he hasn't survived is a hard blow for the young woman who has lost both her parents since then. But to her surprise Amiel appears regularly in her daily life and she can talk to him about what has happened to him and about her hardship of the past years. Yael is afraid that she is crazy, but apparently other women talk with their deceased husbands and sons as well and she finally accepts the situation. Talia Klein has campaigned for the kidnapped soldiers, but now that Nimrod is back, her little family is falling apart bit by bit. He has changed, is alienated from his children and his nightmares, anxiety attacks and panic reactions make living together almost impossible. Nurit Zach, who lost the support of the Israeli public opinion because she married Uri's brother, has a difficult time too. She finds out that her old love hasn't died and as Uri expresses similar sentiments, she is totally confused.
In Prisoners Of War the terrorist hunter is not a woman but a man. Haim remains more in the background as a secret agent, while his attractive collaborator Leila never comes close to Carrie Matheson's character in Homeland: Iris is not crazy, she's not obsessed with Uri and she does not try to penetrate in his life in order to expose his secret at all costs. On the other hand Haim is many times more dangerous than Carrie Matheson and her mentor Saul Berenson together, because Haim does not like to play games and even less drama, and he experiences the possible brainwashing of Nimrod and Uri much more as a personal threat, but that probably applies for anyone who gets entangled in the Israeli-Palestinian conflict.
The actors in Prisoners of War are hardly comparable to the Homeland star cast, but that does not mean they do a bad job. Prisoners Of War draws more from dangerous situations in real life and from really experienced suffering, and therefore the acting is austere and steeped in realism, violence is violent and at the same time realistic and the situations are at times painful and heart stirring, whereby not only the suffering at the Israeli side is shown, but also in the Arab camp. Prisoners of War shows what Homeland can never show, ie. how people's lives are destroyed because political leaders fail to reach honourable compromises and can not stifle the violence.
In Prisoners Of War real emotion and psychological stress are more important than the unilateral quest for a possible brainwashed soldier as is the case in Homeland. The pace therefore may be slightly lower, the nearly perfect performances and surprising twists in the story lines provide enough variety to keep the attention going for 10 episodes. Here and there one senses the elements which have been held for Homeland, but Prisoners Of War is richer and the cliff hangers stimulate the curiosity for the next season.
William LIÉNARD
11/12/2014
---
De Israëlische serie Prisoners Of War is het origineel, Homeland de Amerikaanse remake en zoals dat vaak gaat is het scenario op z'n reis naar de States door een Hollywoodiaanse zeef gehaald, geamputeerd en vervolgens met typisch Amerikaanse elementen en situaties weer opgebouwd. Qua spanning zijn beide series elkaar waard, qua verhaallijnen hebben de Amerikanen flink in het origineel gesnoeid. Zo hebben ze een aantal personages samengevoegd en andere meer op de voorgrond geplaatst, terwijl nogal wat karakters gewoon zijn weggelaten en de plot helemaal is uitgewerkt als een triller. Homeland is rechtlijnig (en dus eenvoudig) qua structuur, Prisoners Of War is veelzijdig en richt z'n camera ook op de omgeving, op de gezinnen die er eigenlijk niet meer op hadden gerekend dat hun echtgenoot, vader, zoon of broer nog ooit terug zouden keren. Die aanpak levert misschien minder direct avontuur op, maar wel veel meer diepgang en emotie en qua geheimzinnigheid (omtrent het lot van de Israëlische soldaten tijdens hun gevangenschap) heeft Prisioners Of War definitief een streepje voor op z'n remake.
Na lange onderhandelingen slagen de Israëlische autoriteiten erin om drie militairen te ruilen tegen een veelvoud van vermeende Palestijnse terroristen. Uri Zach en Nimrod Klein hebben 17 jaar in gevangenschap doorgebracht in de buurt van Damascus (Syrië). Hun collega Amiel Ben-Horin heeft het niet overleefd. Diens zusje Yael krijgt tijdens de officiële ceremonie op de Ben Gurion-luchthaven niet eens de kans om afscheid te nemen, want volgens de militaire arts is z'n lichaam té fel beschadigd. Uri en Nimrod staan er op hun beurt lichtjes beteuterd bij. De vrouwen die hen op staan te wachten herkennen ze nauwelijks. Nimrods volwassen dochter was destijds twee, terwijl z'n vrouw in verwachting was van z'n 16-jarige zoon Hatzav. Ze kinderen kennen hem niet. Hij dringt hun goed georganiseerd leventje binnen en dat stellen ze niet op prijs. Uri staat voor een ander probleem: z'n vrouw is ondertussen met z'n broer getrouwd met wie ze een zoon heeft. De Israëlische geheime dienst heeft vrouw en broer verplicht om met het oog op z'n terugkeer tijdelijk apart te wonen en over hun huwelijk te zwijgen, maar tijdens z'n gevangenschap heeft men Uri een Israëlisch roddelmagazine toegeschoven waarin het hele verhaal van naaldje tot draadje stond afgedrukt onder de titel: ze heeft bedrog gepleegd.
De dag na hun thuiskomst melden Uri en Nimrod zich zoals hun is opgedragen in een zgn. revalidatiecentrum, maar het schrikdraad en de militairen in elke gang van het gebouw voorspellen niet veel goeds en Uri's voorgevoel word bevestigd als ze kennismaken met Haim, de legerpsychiater die hen de komende weken zal begeleiden met het oog op een soepele re-integratie in de maatschappij, maar die vooral wil weten wat er de afgelopen 17 jaar allemaal is gebeurd, welke militaire geheimen ze wellicht prijs hebben gegeven en in hoeverre ze besmet zijn met het gedachtegoed van de vijand. Wat Uri en Nimrod niet weten – maar wellicht wel vermoeden – is het feit dat Haim voor de Israëlische staatsveiligheid werkt en dat het er hem om te doen is na te gaan in hoeverre ze een gevaar betekenen voor de nationale veiligheid. Zo ontdekt hij dat ze een geheime lichaamscode hebben om met elkaar te communiceren, maar als de vertaling van hun nauwelijks zichtbare gebarentaal geen bruikbare informatie oplevert, is hij verplicht om ze te laten gaan. Undercoveragente Leila Qasab wordt eropuit gestuurd om het aan te leggen met Uri, die ondertussen bij z'n oude vader is ingetrokken, in een poging hem in een valstrik te lokken. En dat er wel degelijk iets aan de hand is, dat verneemt de kijker uit de flasbackscène waarin Nimrod net voor z'n vrijlating in Damascus een telefoonnummer in de hand gedrukt krijgt met de mededeling dat het wellicht ooit z'n leven kan redden...
Zoals u merkt gaat het in Prisoners Of War niet om één, maar om drie Israëlische soldaten die uit gevangenschap terugkeren, waarvan eentje jammer genoeg in een body bag. Yael Ben Horin heeft samen met haar ouders 17 jaar op haar broer Amiel gewacht. Hun leven stond ondertussen zo goed als stil. Dat hij het niet heeft overleefd is een harde klap voor de jonge vrouw die ondertussen ook haar beide ouders heeft verloren. Maar tot haar grote verbazing verschijnt Amiel regelmatig in haar dagelijkse leven en kan ze met hem praten over wat hem is overkomen en hoe moeilijk ze het al die jaren heeft gehad. Yael is bang dat ze gek wordt, maar schijnbaar praten ook andere vrouwen met hun overleden echtgenoten en zoons en dus accepteert ze de situatie. Talia Klein heeft 17 jaar actie gevoerd voor de gekidnapte soldaten, maar nu Nimrod weer thuis is, valt haar gezinnetje beetje bij beetje uit elkaar. Hij is veranderd, de kinderen kennen hem niet en z'n nachtmerries, angstaanvallen en paniekreacties maken het samenleven zo goed als onmogelijk. Nurit Zach, die door de Israëlische publieke opinie is uitgespuwd omdat ze met Uri's broer is getrouwd, krijgt het moeilijk als blijkt dat ze haar oude liefde niet heeft kunnen vergeten en als ook Uri blijk geeft van soortgelijke gevoelens, raakt ze helemaal in de war.
Een ander belangrijk verschil is het feit dat in Prisoners Of War de terroristenjager geen vrouw is maar een man. Haim blijft overigens veel meer op de achtergrond zoals een geheimagent in werkelijkheid pleegt te doen, terwijl voor de oppervlakkige liefdesgeschiedenis met Uri de aantrekkelijke geheimagente Leila op pad wordt gestuurd, maar haar rol komt nooit in de buurt van die van Carrie Matheson uit Homeland: ze is niet geschift, ze is niet geobsedeerd door Uri en ze probeert ook niet echt in z'n leven binnen te dringen om ten koste van om het even wat z'n geheim te ontmaskeren, waardoor op geen enkel moment in de hoofdrol terechtkomt zoals haar blonde Amerikaanse collega. Anderzijds is Haim vele malen gevaarlijker dan Carrie Matheson en haar mentor Saul Berenson samen, want Haim houdt niet van spelletjes en al helemaal niet van drama en hij ervaart de mogelijke hersenspoeling van Nimrod en Uri ook veel meer als een persoonlijke bedreiging, maar dat geldt wellicht voor iedereen die in het Israëlische-Palestijnse wespennest verstrikt raakt.
De acteurs in Prisoners Of War zijn uiteraard nauwelijks te vergelijken met de Amerikaanse Homeland-sterrencast, maar dat betekent niet dat ze minder sterke karakters neerzetten. Integendeel, Prisoners Of War put veel meer uit gevaarlijke situaties die zich in het echt leven hebben voorgedaan en uit leed dat mensen echt hebben meegemaakt. De acteerprestaties zijn eerder sober en doordrenkt van realisme, het geweld is gewelddadiger en tegelijk realistischer en de situaties zijn bij momenten pijnlijk en hartroerend, waarbij trouwens niet alleen het aangedane leed aan Israëlische, maar ook aan Arabische kant getoond en voelbaar gemaakt wordt. Waarmee Prisoners of War toont wat Homeland nooit kan tonen, nl. hoe mensenlevens kapot gemaakt worden omdat politieke leiders er niet in slagen om tot een eerbaar compromis te komen en het geweld te smoren.
In Prisoners Of War zijn echte emotie en psychologische spanning belangrijker dan de eenzijdige speurtocht naar een mogelijke gehersenspoelde soldaat zoals dat in Homeland het geval is. Het tempo mag dus iets lager liggen, de zo goed als perfecte acteerprestaties en de verrassende twists in de verhaallijnen zorgen voor voldoende afwisseling om de aandacht 10 afleveringen lang vast te houden. Hier en daar bespeurt men de elementen die voor Homeland zijn overgehouden, maar Prisoners Of War is rijker en blijft probleemloos overeind ten opzichte van de concurrentie. Dat de makers na 465 minuten nauwelijks wat hebben prijsgegeven is geen probleem, want de cliffhangers prikkelen de nieuwsgierigheid voor het vervolg dat ondertussen ook in de winkels ligt.
PRISONERS OF WAR – SEASON 1
TV-serie/TV-series
Israel, 2009
465 min. – PAL –Hebreeuws/Hebrew Dolby Digital 5.1
Ondertitels/Subtitles: Nederlands
Extra: -
William LIÉNARD
11/12/2014
---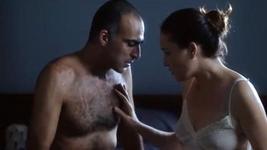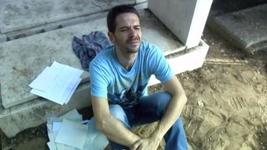 ---