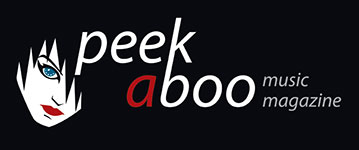 like this album classics review

---
THE CURE
Concert
Music
•
Album Classics
New wave
[69/100]

Fiction Records
11/12/2014, Didier BECU
---
We bet you won't find many fans who actually like the live album Concert by The Cure (1984). The reason is simple, there are much better live albums of Smith and C ° around, even if you have to search them on bootlegs. They were banned, but found everywhere! Every fan had these (often expensive) gadgets in his collection, and even if Concert sold good, every Cure fan felt a bit cheated. The biggest reason why this record did well was just because you could find the best song of The Cure on it: Charlotte Sometimes. This melancholic pearl was not released on an LP, but much later on the (unnecessary) compilation Standing At The Beach. Before that, it was only available (on a once again very expensive) 12 "inch and single.
Apart from Charlotte Sometimes, there is also a stunning version of One Hundred Years, but for the rest it seemed as if someone was just looking for the very worst songs. Opener Shake Dog Shake is just gross (something that actually can be said about everything that is on The Top, the album from which this song is taken and published in the same year as Concert), Give Me It is even worse! The Hanging Garden is obviously a great song, but all the magic of the studio version is lost. The same about A Forest, there are dozens of versions of this classic, but this one is just boring and soulless. The album ends with 10:15 Saturday Night (Robert Smith even forgets his lyrics for a moment) and Killing An Arab is played in such a speed tempo that nothing is left of it. All that remains is an acceptable version of Primary and the new wave classic The Walk, the song anyone in the 80 danced to, even though no one knew what Smith meant by "I saw you look like a Japanese baby".
Much more interesting was the tape version of this live album. The extra tape Curiosity (Killing the Cat) is a collection of previously unreleased tracks or different versions. It's no surprise that this tape has become a collector for which you pay a lot of money nowadays!
Twenty years later your opinion about Concert has not changed: an unnecessary live album, although the repeat button is often used: right, Charlotte Sometimes!
CONCERT
Shake Dog Shake
Primary
Charlotte Sometimes
The Hanging Garden
Give Me It
The Walk
One Hundred Years
A Forest
10:15 Saturday Night
Killing an Arab
Didier BECU
11/12/2014
---
Wedden dat je moeite zal hebben om een fan te vinden die het livealbum Concert van The Cure uit 1984 goed vindt? De reden is simpel, er bestaan gewoon veel betere liveplaten van Smith en C°, ook al moest je ze als bootlegs gaan zoeken. Ze waren wel verboden, maar je vond ze wel overal! Iedere fan had deze (vaak peperdure) hebbedingen in z'n collectie, en ook al verkocht Concert best aardig, voelde iedere Cure-fan zich toch een beetje bedrogen. De belangrijkste reden waarom deze plaat vlot over de toonbank ging was gewoon omdat je er het allerbeste nummer van The Cure op vond: Charlotte Sometimes. Pas jaren later werd deze melancholische pracht op lp uitgebracht, nl. op de (overbodige) compilatie Standing At The Beach. Daarvoor was dat alleen maar (op een alweer zeer dure) 12"inch en single.
Los daarvan is Concert een slechte liveplaat. Er staat wel een schitterende versie van One Hundred Years op, maar voor de rest leek het er wel op alsof men op zoek was naar de aller slechtste nummers.
Opener Shake Dog Shake is ronduit afgrijselijk (iets wat eigenlijk volledig geldt voor The Top, het album waaruit dit nummer is geselecteerd en dat in hetzelfde jaar verscheen), net als Give Me It. The Hanging Garden is natuurlijk een schitterend nummer, maar alle magie van de studioversie gaat in deze routineuze liveversie verloren.
Ook A Forest komt er maar bekaaid af, er bestaan tientallen prachtversies van deze klassieker, maar deze op Concert is gewoon saai, zonder ziel. De plaat wordt afgesloten met 10.15 Saturday Night (Robert Smith vergeet zelfs eventjes zijn tekst) en Killing An Arab dat in zo'n recordtempo wordt afgehaspeld dat er uiteindelijk niks meer van overblijft. Al wat rest is een aanvaardbare uitvoering van Primary en de new wave klassieker The Walk: het nummer waarop iedereen in de jaren 80 danste, ook al wist hij in de verste verte niet wat Smith nu bedoelde met "saw you look like a Japanese baby".
Veel interessanter was de cassette van dit livealbum. Op het extra deel Curiosity (Killing the Cat) stonden nooit eerder uitgebrachte nummers of andere versies van eerder verschenen tracks. Het zal niemand verbazen dat deze tape een collector is geworden waar je vandaag heel wat geld voor moet neertellen.
Twintig jaar na datum denk je over Concert wat je er destijds over dacht: een overbodige liveplaat, alhoewel die herhaaltoets steeds weer naar nummer 3 gaat: juist, Charlotte Sometimes!
CONCERT
Shake Dog Shake
Primary
Charlotte Sometimes
The Hanging Garden
Give Me It
The Walk
One Hundred Years
A Forest
10:15 Saturday Night
Killing an Arab
Didier BECU
11/12/2014
---