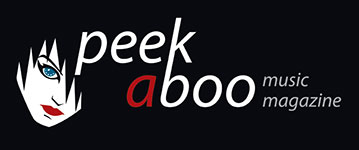 like this movie review
---
EMMANUEL SILVESTRE
Villa Captive
Movie
Horror
[53/100]

Zeno Pictures
13/12/2014, Didier BECU
---
We always try to find as much information as possible before we write a review, but we found almost nothing on Emmanuel Silvestre, except that Villa Captive is his second (and latest) film.
The highlight of this horror picture is porn actress Liza Del Sierra, who featured in more than 70 X-movies (not that are connoisseurs!). In this rape and revenge movie she performs (how could it be otherwise!) porn actress Lucy Lust. Lucy is fed up with the porn industry and moves from France to Miami to find some resr. Unfortunately, she is haunted by her past, because in no time some gangsters recognize the porn star. They kidnap the brunette and demand a ransom, but before they can get that, you can guess what they do to kill the time, can't you?
Villa Captive is a film that takes its inspiration from classics like The Last House on the Left and I Spit On Your Grave, the kind of horror flicks in which women are raped and seek revenge afterwards. There are too many used clichés in Villa Captive and the scenario is not what you call exciting, but nevertheless it's good fun if you're into this kind of stuff. It feels a bit strange to write it down, but Liza Del Sierra can actually act (at least as a scream queen, we better shut up about her other talent).
The movie is quite enjoyable and even if fans of bloody images have to wait a while, they will be pleasedwithn the final part. No sir, it is not art, but we like it!
Villa Captive is readily available on DVD and Blu-ray through Zeno Pictures.
Didier BECU
13/12/2014
---
Plichtsbewust als we zijn, proberen we altijd om zo veel mogelijk informatie op te zoeken alvorens we een recensie neerpennen, maar over Emmanuel Silvestre vonden we bijna niks, behalve dat Villa Captive zijn tweede (en voorlopig laatste) film is.
De blikvanger van deze gruwelprent is pornoactrice Liza Del Sierra, die in meer dan 70 seksfilms te zien was (niet dat we kenners zijn, hoor!). In deze rape & revenge-film speelt ze (hoe kan het ook anders!) pornoactrice Lucy Lust. Lucy heeft haar buik vol van het pornowereldje en verhuist van Frankrijk naar Miami om daar tot wat rust te komen. Helaas wordt ze door haar verleden achtervolgd, want binnen de kortste keren komen enkele gangsters erachter dat er in hun buurt een pornoster is komen wonen. Het stelletje boeven kidnapt de brunette en eist losgeld, en tja alvorens ze dat krijgen kun je wel raden waarmee ze de tijd doden, niet?
Villa Captive is een film die zijn inspiratie haalt uit klassiekers zoals The Last House On The Left en I Spit On Your Grave, je weet wel het soort horrorprenten waarin vrouwen worden verkracht en nadien wraak zoeken. Er zitten in Villa Captive wel heel wat platgetreden clichés en ook het scenario is allesbehalve overdonderend, toch is het best leuk. Het voelt een beetje vreemd aan om dit te schrijven, maar dat is vooral te danken aan Liza Del Sierra, die eigenlijk wel kan acteren (ten minste als scream queen dan, over de rest van haar talent zwijgen we in alle talen).
De film is vrij grappig en ook al moeten de liefhebbers van bloederige beelden een hele poos wachten, worden ze in de finale toch op hun wenken bediend. Neen mijnheer, het is geen kunst, maar we houden er wel van!
Villa Captive is vlot verkrijgbaar op dvd en Blu-ray via Zeno Pictures.
Didier BECU
13/12/2014
---
---