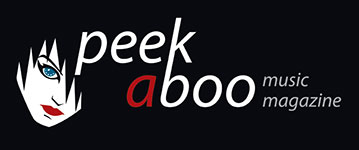 like this movie review
---
YORGOS LANTHIMOS
Kinetta
Movie
Arthouse
•
Experimental
[66/100]

Second Run DVD
14/01/2015, Didier BECU
---
Of course movie buffs know who the Greek Yorgos Lanthimos is. As it is often the case with controversial directors, some could not understand why Dogtooth received the Un Certain Regard Prize at the Cannes Film Festival in 2009. They couldn't understand either why the film was nominated for the Oscar for Best Foreign Film. Well, mind you, some can't understand why Holy Motors was considered groudbraking by many critics. A good comparison anyway, because just like Leos Carax, Yorgos Lanthimos is a master at showing absurd situations that are about nothing. Films in which the viewermust discover what they mean to him (or not), just as the very best paintings.
Kinetta is his second movie, which was made four years before Dogtooth. So far this film has been screened on rare occasions and wasn't available on DVD, but now the UK's Second Run DVD has changed that. Kinetta is now out on DVD, with an extra half an hour long interview with the director of the Tate Britain museum as a bonus. But do not have any illusion, much explanation about the film isn't given by Yorgos Lanthimos.
The film is set in the town Kinetta. There are three characters about whom we know nothing: a hotel maid, a police commissioner who dreams of driving a new BMW, and a photographer. The girl takes part in the staging of murders. By using a handheld camera (some claim that there is a Dardenne influence) and experimental choreography, Yorgos Lanthimos tells a story that is not a story, but in which there is nevertheless a lot to discover.
Is Kinetta a difficult film ? No, not really, just quirky cinema with more content than you think. Now out on Second Run DVD.
Didier BECU
14/01/2015
---
Filmfanaten weten natuurlijk wie de Griek Yorgos Lanthimos is. Zoals dat wel vaker het geval is met controversiële regisseurs, begreep niet iedereen waarom Dogtooth uit 2009 de Un Certain Regard-prijs op het filmfestival van Cannes kreeg. Men begreep nog minder waarom de film werd genomineerd voor de Oscar voor Beste Buitenlandse Film. Nu ja, sommige filmfans kunnen ook niet begrijpen waarom Holy Motors door vele critici als baanbrekend wordt beschouwd. Een goede vergelijking trouwens, want net als Leos Carax is ook Yorgos Lan­thimos een meester in het tonen van absurde situaties die nergens over gaan. Films dus waarin de kijker de taak krijgt om zelf te ontdekken wat hij er wel of niet in ziet, net als de allerbeste schilderijen dus.
Kinetta is zijn tweede langspeler, die vier jaar werd gemaakt vóór Dogtooth. Deze film is tot op heden nog maar zelden vertoond of op dvd beschikbaar gesteld, maar daar heeft het Britse Second Run DVD verandering in gebracht. Kinetta is vanaf nu op dvd uit, met als extraatje een halfuur durend interview met de regisseur in het Britse Tate-museum. Maak je echter geen illusies, veel uitleg over de film geeft Yorgos Lan­thimos niet.
De film speelt zich af in het plaatsje Kinetta. Er zijn drie personages waarover we niets weten: een hoteldienstmeisje, een politiecommissaris die ervan droomt om met een nieuwe BMW te rijden en een fotograaf. Het meisje werkt mee aan het in scène zetten van moorden. Door het gebruik van een handcamera (sommige beweren dat er een Dardenne-invloed is) en choreografie, vertelt Yorgos Lan­thimos een verhaal dat geen verhaal is, maar waarin toch veel te ontdekken valt.
Is Kinetta een moeilijke film? Neen, niet echt, wel eigenzinnige cinema met meer inhoud dan je denkt. Nu uit op Second Run DVD.
Didier BECU
14/01/2015
---
---