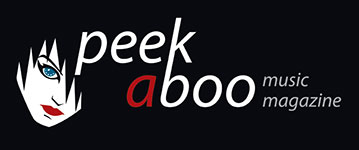 like this cassette review

---
KINGSTUX
Red & Blue
Music
•
Cassette
Ambient
•
Experimental
•
Industrial
•
Soundscape
[75/100]

Wool-E Tapes
13/01/2015, William LIÉNARD
---
Kingstux is the alter ego of Lieven Stockx, working as an electronic producer of experimental and unusual sounds with a melancholic undertone since he was 15 years old. After several EPs and two albums - Flex Nebilae (2011) and The Illusion is Worth Fighting For (2013), both mp3 releases - Wool-E Tapes now releases Red & Blue, the first physical release (cassette) of his work.
The album contains 8 songs, ranging from 2 to 7 minutes. Beauty of Sine (5'35") begins with quiet electro sounds and a wailing lush voice, used as an instrument, echoeing in the background. The composition sounds modern and at the same time as a heavenly hymn. Stacy's Memories (3'21") floats on a beautiful piano sound, andante and emphatically, while Confetti (2'32") sounds like sparkling drops seeping from a grand piano, the soundtrack for a journey through the eerie vaults of Lascaux, timeless and fragile. In Christmas Tree (2'40"), one can hear the lights go on and off in the decorated tree, and the piano creates the illusion with a variety of soft and harder piano strumming, a surrealist painting for a cold winter with occasional distant snowflakes. Sputnik (3'18") is dark and catapults the listener into infinity, an area where human warmth is replaced by the monotony of the universe. Maybe it is sound, perhaps pure noise.
Title track Red & Blue (5'25") is like a boat ride through a tropical swamp or a hike through a wet forest, with sounds of water and exotic beasts, along virgin paths and ancient rock formations with perhaps here and there the remains of a bygone temple. Love Came Along (7'27") breaks open carefully, perhaps as a first love, hesitating and then explicitly, but cautiously with delicate synth sounds, like ebb and flow, an electronic glockenspiel in an infinite silence. Wake Up (4'36") closes this beautiful spherical selection with - again - sounds of water and a manipulated human voice. It sounds like an oriental dream sequence, a stunning trance.
For lovers of ethereal sound motives. Out on Wool-E Tapes.
William LIÉNARD
13/01/2015
---
Kingstux is het alter ego van Lieven Stockx, die sinds z'n 15de als electronic producer actief is met experimentele en ongewone geluiden, vaak met een melancholische ondertoon. Na een aantal ep's en twee albums (Flex Nebilae uit 2011 en The Illusion is Worth Fighting For uit 2013, allebei mp3-releases) brengt Wool-E Tapes nu onder de naam Red & Blue voor het eerst een fysieke release (cassette) uit van zijn werk.
Red & Blue bevat 8 nummers, variërend van 2 tot 7 minuten. Beauty of Sine (5'35") begint met rustige electrogeluiden en een weeklagerige stem als een echoënd instrument op de achtergrond. De compositie klinkt modern en tegelijk als een hemelse hymne. Stacy's Memories (3'21") drijft op mooi pianogeluid, andante en nadrukkelijk, terwijl Confetti (2'32") als parelende druppels uit een vleugelpiano lijkt te sijpelen, de soundtrack voor een tocht door de unheimische gewelven van Lascaux, tijdloos en fragiel. In Christmas Tree (2'40") hoor je de lampjes aan en uit gaan in de opgetuigde boom, en de piano creëert de illusie met een veelheid van zacht en harder pianogetokkel, een surrealistische schilderij voor een koude winteravond met af en toe een verre sneeuwvlok. Sputnik (3'18") is donker en katapulteert de luisteraar naar de oneindigheid, een gebied waar menselijke warmte is vervangen door de monotonie van het heelal. Misschien is het geluid, misschien puur geruis.
Titeltrack Red & Blue (5'25") is als een boottocht door een tropisch moeras of een voettocht door een zompig regenwoud, met geluiden van water en exotische beesten, langs maagdelijke paden en oeroude rotsformaties met misschien hier een daar de resten van een vergane tempel. Love Came Along (7'27") breekt voorzichtig open, wellicht zoals een eerste liefde, aarzelend en dan nadrukkelijker, maar behoedzaam met delicate synthgeluiden, als eb en vloed, een elektronisch glockenspiel in een oneindige stilte. Wake Up (4'36") sluit deze mooie sferische selectie af met – opnieuw - geluiden van water en manipulaties van de menselijke stem. Het klinkt als een oosterse droomsequentie, een bloedmooie trance.
Voor liefhebbers van etherische klankmotieven. Uit op Wool-E Tapes.
Tracklist:
1. Beauty of Sine
2. Stacy's Memories
3. Confetti
4. Christmas Tree
5. Sputnik
6. Red & Blue
7. Love Came Along
8. Wake Up
William LIÉNARD
13/01/2015
---