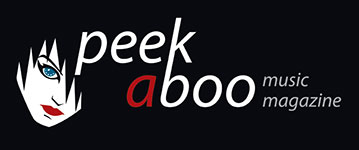 like this cd review
---
OSTROGOTH
Last Tribe Standing
Music
•
CD
Heavy Metal
[79/100]

Empire Records
12/01/2015, Wim GUILLEMYN
---
A week ago we received the sad news that guitarist Rudy "Shark" Vercruysse has died of liver cancer.
Apparently the time has come for Belgian metal bands of the past to re-emerge. First Drakkar and now Ostrogoth, a legendary name from the 80's of which the logo was sewed on many jean jackets from teens when I was young. Between 1983 and 1987 the Ghent-based band released four albums. This is their first official release since 1987. Musically they are somewhere between Iron Maiden, Judas Priest, Twisted Sister and Saxon.
Opening track No Risk Taken is a great start. The vocals sometimes reminds me of Dee Snider of Twisted Sister. Lovely song. Clouds is even a bit faster. Return to the Heroes Museum is essentially a reprise of Heroes Museum of 1983, but with a different text. Last Tribe Standing has an excellent bass and the interplay between the guitars is excellent too. Old school, but that's fine!
After four new studio tracks we get four live tracks from their debut EP Full Moon 's Eye: All performances were recorded during the past summer.
The new songs are certainly not inferior to the old material, we just wanted more... Hopefully they surprise us with an album of new songs soon. For people who have nothing of the band: this CD is the ideal purchase.
Wim GUILLEMYN
12/01/2015
---
Een week geleden kregen we het treurige nieuws dat gitarist Rudy "Shark" Vercruysse is overleden aan de gevolgen van leverkanker.
Blijkbaar is dit het tijdperk voor de heropstanding van een aantal Belgische metalbands uit een ver verleden. Eerst Drakkar en nu Ostrogoth, ook een legendarische naam uit de jaren 80. Ik herinner mij nog levendig hoe ik als jonge snaak hun logo op de jeansjassen van oudere tieners zag. Tussen 1983 en 1987 bracht deze Gentse band vier albums uit. Dit is hun eerste officiële release sedert 1987. Muzikaal zitten ze ergens tussen Iron Maiden, Judas Priest, Twisted Sister en Saxon.
Openingstrack No Risk Taken is een vet nummer. Een mooi uitgewerkte intro en snedige gitaren doorheen het nummer, met daarbij een knap samenspel tussen de twee stemmen. De zang doet soms wat aan Dee Dee Snider van Twisted Sister denken. Een schitterende gitaarsolo die het nummer naar de laatste strofe brengt. Heerlijk nummer.
Clouds gaat iets sneller van start. Return to the Heroes Museum is in feite een herneming van Heroes Museum uit 1983, wel met een andere tekst. LastTribe Standing heeft een excellente bas en het samenspel tussen de gitaren mag er ook zijn. Op dat vlak zitten de songs wel old school in elkaar, maar dat is helemaal niet erg. Na vier nieuwe studionummers krijgen we nog vier live nummers uit hun debuut EP Full Moon's Eyes, opgenomen tijdens optredens van afgelopen zomer. Daarmee doen ze hun naam als live band alle eer aan, alles klinkt energiek en netjes.
De nieuwe songs moeten zeker niet onderdoen voor het oude materiaal, het mochten er gerust wat meer zijn… Hopelijk verrassen ze ons nog eens met een album vol nieuwe nummers. Voor mensen die niets in huis hebben of minder bekend zijn met de band, is deze cd de ideale aankoop.
Wim GUILLEMYN
12/01/2015
---