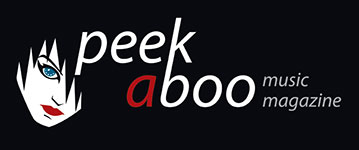 like this cd review
---
BRUNO SANFILIPPO
The Poet
Music
•
CD
Neoclassical
[85/100]

1631 Recordings
10/12/2016, William LIÉNARD
---
Honestly, we have lost count, but The Poet is probably the 21th (!) album of the Argentine-Spanish neo-classical composer and musician Bruno Sanfilippo, with again 11 wonderful compositions that give us goose bumps more than once.
Title track The Poet is an instant success: a fragile composition for piano and cello, followed by the equally beautiful Before Nightfall, in which the sun goes down and a flaming wisp of stars is displayed. Another composition for piano and cello: andante, musing, melancholic... a perfect dialogue between two great classical instruments. In Silk Offering, the piano notes trickle out of the speakers like raindrops. The cello creates soft accents with high and humming tones, which sing along with the piano. A ballad in which sound and silence are in balance.
Dead's Hope is a symphonic composition for strings, organ and trumpets. After a repetitive introduction, the theme is repeated. It is not clear whether we hear real instruments, but it sounds natural. In The Legend of the Sailor, the piano takes the lead. Small miniatures resound against a quiet and dark background, then a violin is added as a solitary monologue: the story of a little man in a big sea, caught between loneliness and melancholy. Very nice.
An Omen sounds dark and threatening with a humming violin in the lead, supported by repetitive electronic percussion in the background. A stunning track with cinematic qualities. A favourite. In The Book Without Words all the stops are pulled out: the piano plays an emphatic melody, the violins float gently through the soundscape and an explosion of wonderful sounds follows. Seventy Seven Years Later may refer to historical facts of that time: the end of the Spanish Civil War. The darkness still hangs in the melody, but between the humming strings we hear a tingling piano as the hope for a better future, while high violins suggest peace and quietness. Again a wonderful composition.
In Iron Horse, we hear piano sounds and bells; it would not surprise us if this was a composition for prepared piano. You can imagine that a mechanical horse produces this kind of noise when it moves, metallic and uneven in tempo, but still melodic in some way. Very special. The Four Keys is another broad composition, this time for dark strings and high violins (or synths) with a high cinematic character. The cellos sound wonderful, high violins provide a stunning contrast. Final Track Abandoned Carousel is a charming piano track that suggests loneliness and abandonment, and closes the album in a quiet way.
After the beautiful and rather minimalist album Inside Life, The Poet is a much more cheerful and more vibrant successor in which the electronics remain more in the background. Piano and strings take the lead in 11 stunning compositions that we situate between Ludovico Einaudi and Federico Albanese. But actually we should not compare Bruno Sanfilippo with other musicians, because he is an outstanding and original talent with a versatile and fascinating repertoire. Buy this record!
Tracklist:
1. The Poet
2. Before Nightfall
3. Silk Offering
4. Dead's Hope
5. The Legend of the Sailor
6. An Omen
7. The Book Without Words
8. Seventy Seven Years Later
9. Iron Horse
10. The Four Keys
11. Abandoned Carousel
William LIÉNARD
10/12/2016
---
We zijn de tel een beetje kwijt, maar The Poet moet zo ongeveer het 21ste (!) album zijn van de Argentijns-Spaanse neoklassieke componist en muzikant Bruno Sanfilippo: opnieuw 11 wondermooie composities die ons meer dan eens kippenvel bezorgen.
Titelsong The Poet is meteen een schot in de roos: een kippenvelcompositie voor piano en cello, gevolgd door het al even mooie Before Nightfall, waarin we de zon zien ondergaan en een flikkerende sliert van sterren verschijnt. Opnieuw een compositie voor piano en cello: andante, mijmerend, melancholisch… een perfecte dialoog tussen twee prachtige klassieke instrumenten. In Silk Offering rollen de pianoklanten als regendruppels uit de speakers. De cello legt voorzichtige accenten met hoge en brommende tonen om uiteindelijk mee te zingen met de piano. Een ballade waarin geluid en stilte elkaar in evenwicht houden.
Dead's Hope is een symfonische compositie voor strijkers, orgel en trompetten. Na een repetitieve introductie wordt het thema hernomen. Het is niet duidelijk of het allemaal om echte instrumenten gaat, maar zo klinkt het wel. Ook in The Legend of the Sailor neemt de piano het voortouw. Tegen een rustige en donkere achtergrond weerklinken kleine miniatuurtjes, vervolgens wordt een viool toegevoegd als een eenzame monoloog: het verhaal van een kleine man op een grote zee, gevangen tussen eenzaamheid en melancholie. Heel erg mooi.
An Omen klinkt donker en dreigend met een brommende viool in de hoofdrol, gesteund door repetitieve elektronische percussie op de achtergrond. Een bloedmooie track met filmische kwaliteiten. Tussen al dat moois toch onze favoriet. In The Book Without Words worden opnieuw alle registers opengetrokken: de piano speelt een nadrukkelijke melodie, de violen drijven voorzichtig door het soundscape en dan volgt een explosie van wonderbaarlijke geluiden. Seventy Seven Years Later heeft wellicht betrekking op historische feiten van toen: het einde van de Spaanse burgeroorlog. Het donker hangt nog in de melodie, maar tussen de brommende strijkers weerklinkt tintelend pianogeluid als de hoop op een betere toekomst, terwijl hoge violen rust en vrede suggereren. Opnieuw een wondermooie compositie.
In Iron Horse horen we pianogeluid en klokken; het zou ons niet verbazen mocht het hier om een compositie voor prepared piano gaan. Je kan je voorstellen dat een mechanisch paard dit soort geluid voortbrengt als het beweegt, metaalachtig en onregelmatig qua tempo, en toch in zeker zin melodisch. Heel apart. The Four Keys is opnieuw een breed opgezette compositie, dit keer voor donkere strijkers en hoge violen (of synths), met een hoog filmisch karakter. De cello's klinken wondermooi, de hoge violen zorgen voor een prachtig contrast. Eindtrack Abandoned Carousel is een atmosferische pianotrack die tegelijk eenzaamheid en overgave suggereert en die het album op een rustige manier afsluit.
Na het prachtige en eerder minimalistische album Inside Life, is The Poet een veel opgewektere en bruisendere opvolger waarin de elektronica minder op de voorgrond treedt. Piano en strijkers nemen het voortouw in 11 bloedmooie composities die we situeren tussen Ludovico Einaudi en Federico Albanese. Maar eigenlijk hoeven we Bruno Sanfilippo met niemand te vergelijken, want hij is een uitstekend en origineel talent met een veelzijdig en boeiend repertoire. Liefhebbers weten wat hun te doen staat!
Tracklist:
1. The Poet
2. Before Nightfall
3. Silk Offering
4. Dead's Hope
5. The Legend of the Sailor
6. An Omen
7. The Book Without Words
8. Seventy Seven Years Later
9. Iron Horse
10. The Four Keys
11. Abandoned Carousel
William LIÉNARD
10/12/2016
---